Tropic Weekender: Our guide to the best events and things to do in Cairns
As we edge closer and closer to the silly season, we have a few warm ups with plenty live music this weekend. Boy & Bear and Short Stack are hitting the stage at the Tanks. We have Trophy Eyes and DJ NOIZ at Edge Hill Tavern, and Ella & Sienna at Elixir.
The Cairns Bollywood Charity Ball is also on, raising funds for the Cherish Women Cancer Foundation. There's a Latin Fiesta at Machans Beach, the Cairns Choral Society is celebrating 100 years, and Cairns Pride Fest is on all weekend.
Don't forget to check in on our Cairns and Tablelands market guides, there are a few on this weekend to get amongst. Plus our Guide to art exhibitions and events dives deep into the local scene.
Wednesday 11 October
Heavyweight post-punk rock band, Trophy Eyes, are taking the stage at Edge Hill Tavern. Known for their emotionally charged storytelling, lyrical prowess, and a decade-long tradition of praise, Trophy Eyes has firmly established themselves as one of Australia's most captivating heavy acts.
Thursday 12 October
Award-winning sister duo Ella & Sienna, are performing their latest EP Seven Ways to Say You're Fine at Elixir. Known for their captivating harmonies and diverse musical style, they've recently returned from recording in Nashville and have been making waves in the music scene.
A showcase of local talent, Unbreakable is presented by Redlynch State College Courses of Excellence in Music, Drama, Dance & Visual Art. Featuring students aged 10 to 18 who have excelled in their courses, this two-hour show highlights the passion of our young performers through drama sketches, music, and dance routines.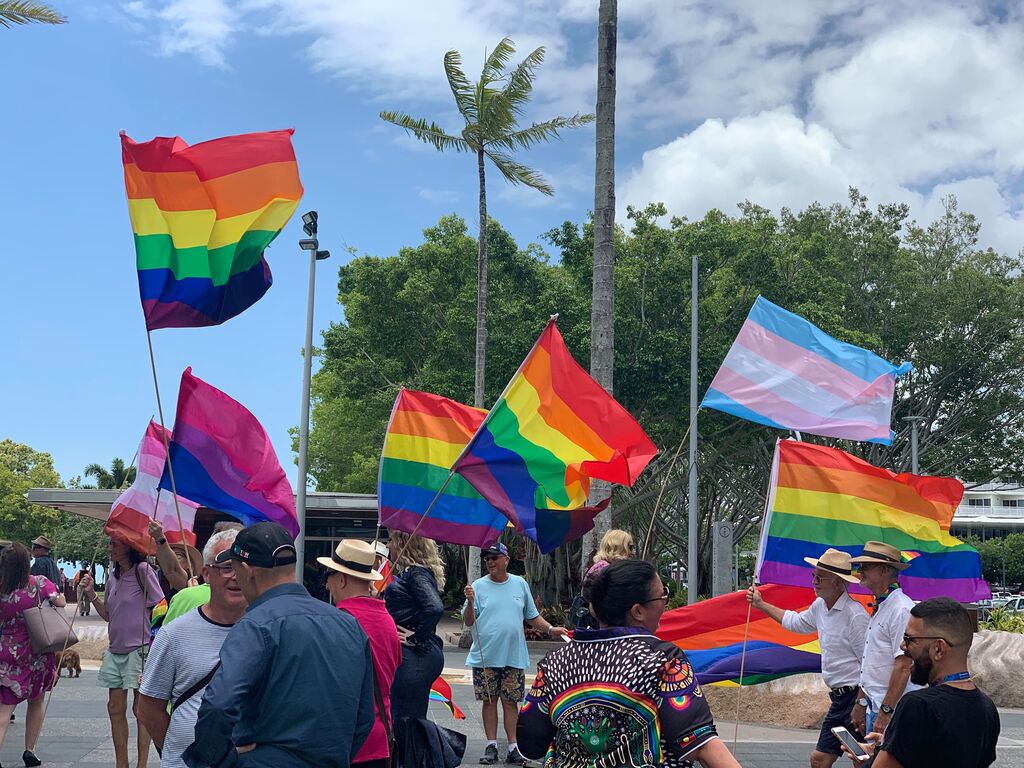 Friday 13 October
Beloved pop-punk band, Short Stack are making a triumphant return. Known for their infectious energy and fun-loving spirit, Short Stack has upgraded their repertoire and is ready to put on their best show yet. Catch them at the Tanks with support from Hevenshe.
High-energy male review show, Raw Muscle, are hitting the stage at the Red Beret for Ladies Night Out. With international cast members, slick choreography, and iconic songs, it's a one-night-only event that promises to be unforgettable.
Arte by Crystalbrook is cohosting an evening with Alliance of Kin as the brand unveils their second release the sustainable Dune Edition. Get styling insights, meet the designers, shop the collection and enoy some tunes from Anais Campbell.
The Cairns Pride Fest kicks off at the Tanks with the Pride Art Exhibition Opening showcasing the diverse talent across the region. Celebrate the vibrant creativity with a tropical twist, featuring DJ Benny, Drag King Hank, and Drag Queen Cosmic Sin.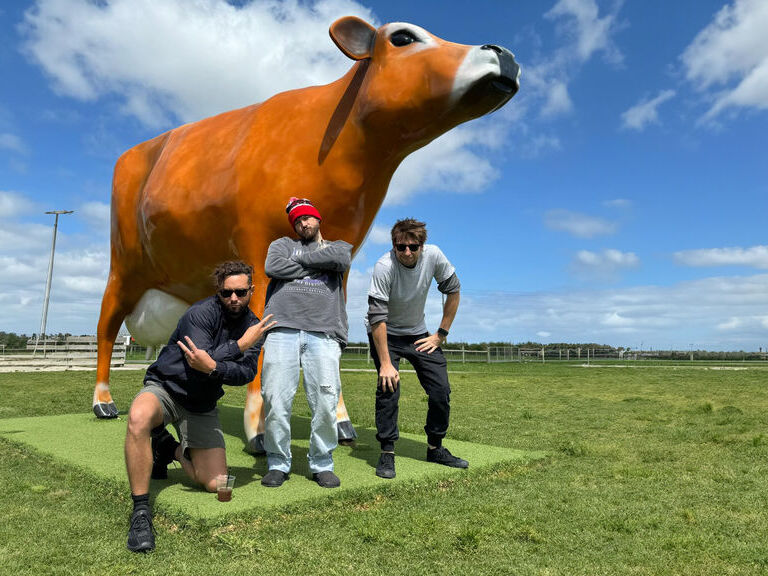 Saturday 14 October
The Cairns Bollywood Charity Ball is finally here! This vibrant event celebrates Indian art, culture, dance, and music with all profits going to the Cherish Women Cancer Foundation, dedicated to research and clinical trials for gynecological cancers. Held at Pullman, it's set to be a bright and colourful evening, with a range of Bollywood music and dance performances.
Boy & Bear is back with a regional tour in support of their latest album release. After years away from regional shows, they're hitting the tanks for not one, but two nights. With a track record of top ARIA chart hits and a recent successful headline tour, the band's return is highly anticipated. Read our chat with Boy & Bear's Dave Symes.
Get set for hilarity with multi-award-winning stand up comedian Troy Kinne, Made Wrong. Part of the show, Kinne fearlessly shares all the quirks and shortcomings that make him uniquely wrong. But don't worry; it's all in good fun, and you'll leave the show feeling better about yourself.
Get amongst a Latin Fiesta at Machans Beach Hall. A night filled with culture, enjoy performances by local favourites Kanela and Latin Roots. Savour some authentic Chilean cuisine, and dance the night away with DJ Steve Spice.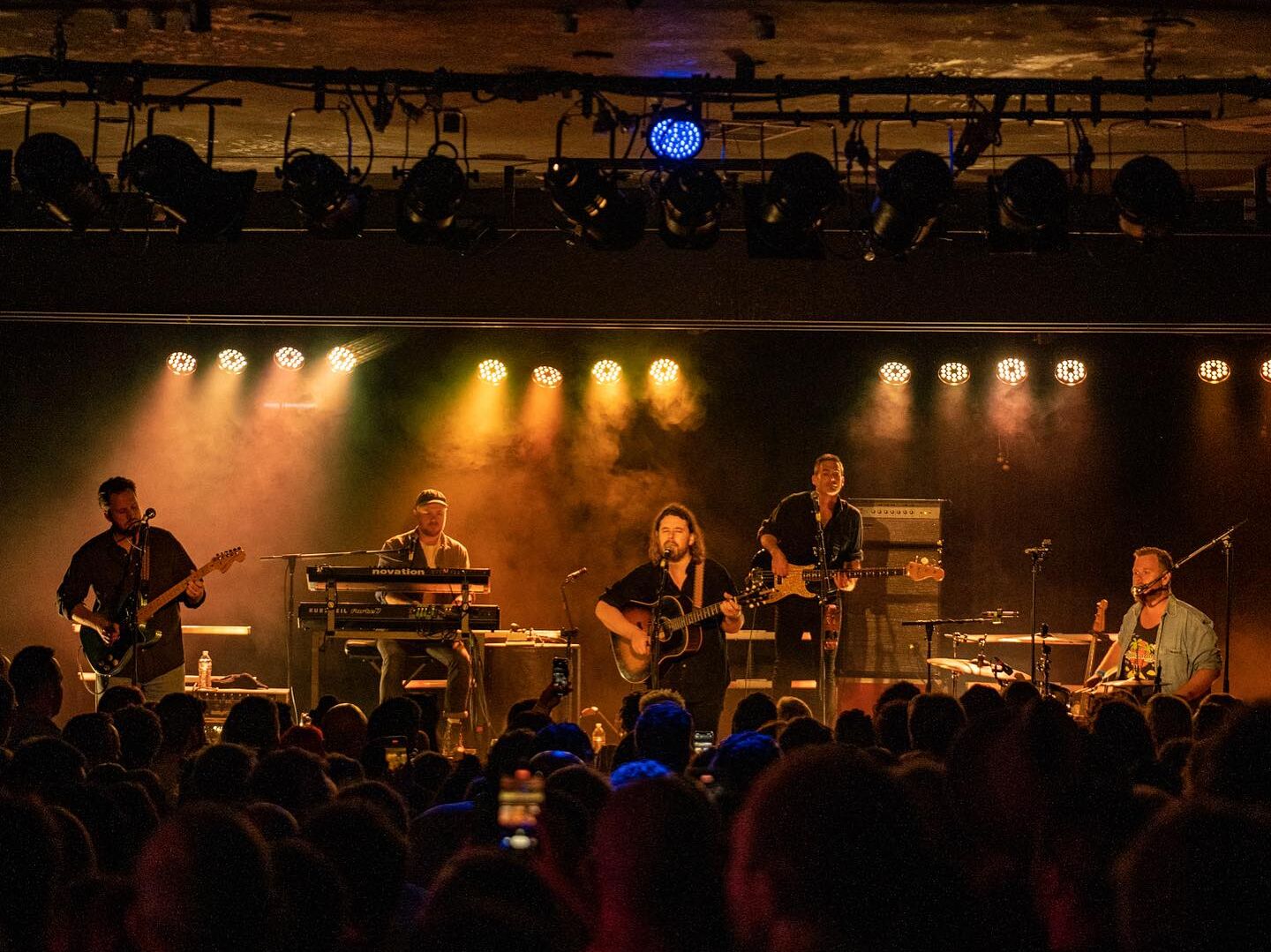 Saturday 14 October
Pride & Able is an afternoon tea in honour of our LGBTIQ+ Sistergirl and Brotherboy communities, Elders, older individuals, and those living with disabilities. Held as part of Pride Fest, this event is a celebration of what Pride means to you, and also hosts a Q&A session to discuss all things Cairns, aging, and ability.
The Cairns Choral Society is celebrating their 100th anniversary with an evening of music and dance with the Gala Spectacular 2023 - A Century of Song at CPAC. Enjoy performances by the award-winning Choral Society Choir, vocal ensembles, brass band champions Cairns Brass, and talented local dancer troupes.
Get amongst the summer holiday vibes as the remix king DJ NOIZ embarks on his first-ever solo tour across Australia, making a stop at Edge Hill Tavern. Prepare for a night of Island Reggae vibes as he spins his classic remixes and top tunes.
Oktoberfest celebrations continue at The German Club for two more weekends. There will be live music, plenty of Bavarian food and drinks, dancing, and competitions. Grab your tickets online or at the club.
Sunday 15 October
There's more Drag Bingo as Miss Lady Saint David is coming to Dunwoody's, joined again by Brisbane favourite Miss Synthetique. Between both shows, there's no excuse to not catch one.
Head to Fogarty Park for Cairns Pride Evening of Light & Entertainment, an afternoon dedicated to celebrating the community. It's an opportunity to learn more about what resources are out there, and enjoy a range of performances.
Join the Alliance Française de Cairns for a relaxing Petanque Afternoon. Enjoy a game of Pétanque at the Cairns Esplanade court, along with some cakes, coffee, and tea up for grabs.