BOLD: Tropic Magazine's 18th edition is here...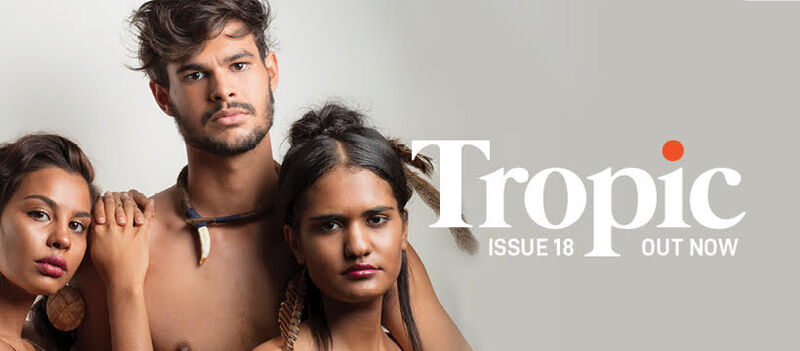 ---
In-depth articles, curated guides, beautiful design and stunning photos: it's all happening in Issue 18 of Tropic Magazine.
Issue 18 of Tropic magazine has just hit the streets, and we think you're going to love it.
This 100-page edition is jam-packed with engaging journalism, stunning photo spreads and our curated guides and lists highlight all this awesome region has to offer. You can view it online here.
Tropic 18 highlights include:
7-page cover story celebrating the 10th anniversary of the Cairns Indigenous Art Fair
Cheeky sealed section to mark the 10th anniversary of Sinner's Ball at Gilligan's
Expanded health and well-being section featuring advice columns, health news and service profiles
Briefings on the latest in tourism, real estate, agriculture and the environment
5 pages of social pics
Feature profiles on local businesses, arts organisations and more
---
---
Tropic editor Gavin King said Issue 18 was one of his favourites in the three-year history of the magazine.

"This beautiful 100-page edition features one of our most striking covers, thanks to a collaboration with the Cairns Indigenous Art Fair and the photography of Wade Lewis," Mr King said.
"Of course the big talking point is our sealed section, a unique feature no-one has seen in magazines for a long time!
"Our mix of engaging journalism, client profiles and thoughtfully crafted design and layout continues to showcase the best of the Cairns region and delight our readers.
"We have increased our distribution points and continue to collaborate with the best local businesses and brands to create a publication our team is very proud to work on."
You can view the online version of Tropic here, or pick it up from over 100 outlets across the Cairns region.