7 moments in local sport we're celebrating right now
TropicNow rounds up a bunch of local sports news featuring clubs and athletes kicking serious goals here and further afield.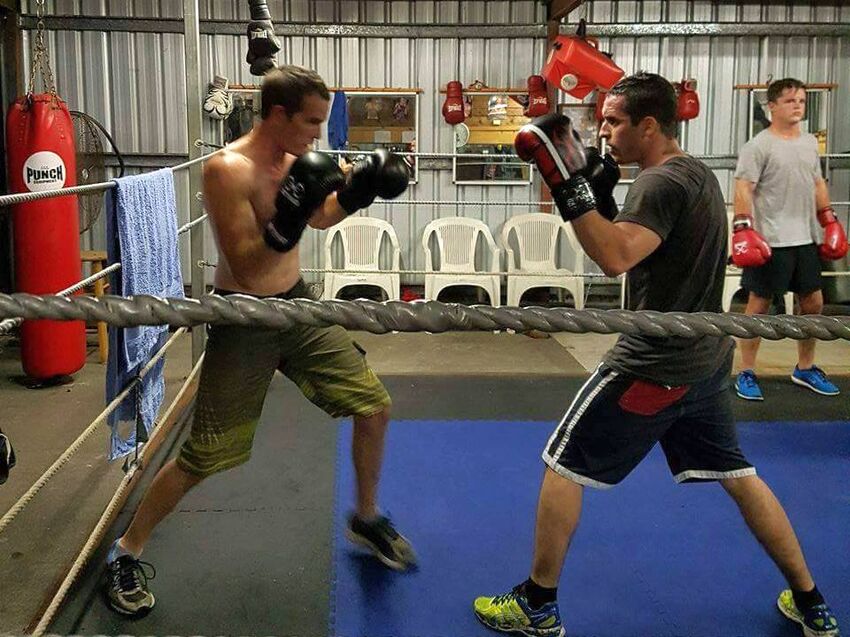 ---
It's getting hot out there, which means much of the local sports scene is winding down for the summer break.
But rest easy, sports fan: there's still plenty of things happening on and off the field and lots of local athletes kicking goals across the Cairns region and in some cases much further afield - including downtown New York.
To cut to the chase, we've gathered up a collection of the best and brightest news from local clubs and athletes in one handy list.
If you've got something awesome happening in the world of local sport, please drop us a line anytime.
---
1. JILL BOLTZ NAMED ATHLETICS COACH OF THE YEAR
Jill Boltz is one of our region's most accomplished athletes, having represented her native Great Britain at the Olympics in Seoul and Barcelona.
These days she is also one of the best coaches of young talent in Queensland, a feat recently recognised by Athletics North Queensland at their annual awards night.
Jill was named Coach of the Year for the work she does in her elite running program called Pace Project.
Apart from the amazing honour, we also think her squad's recent effort in the latest online craze called the Mannequin Challenge is equally as outstanding!
MORE: Jill's website
---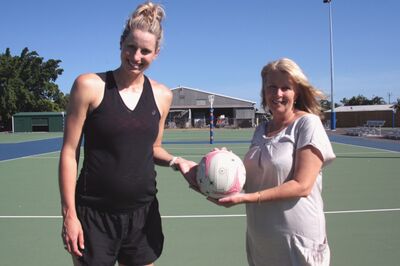 2. CAIRNS NETBALL SCORES MAJOR CARNIVAL COUP
We love the crew at Cairns Netball and the work they've done to build such a huge, successful following in TNQ.
(See our recent story on their achievements here)
Well, the news just keeps getting bigger and better for Cairns Netball.
They've just been named as the host of the massive Queensland Cup next year, and again in 2019 and 2021.
That means about 300 teams and 5000 players will descened on Cairns next August. That's absolutely sensational news for the code and for our local economy.
Keep an eye out for edition 3 of Tropic Magazine in early December for our Cairns Netball profile.
---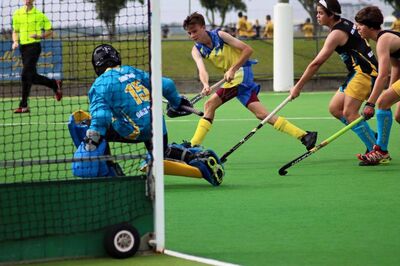 3. CAIRNS HOCKEY SECURES LONG-TERM LEASE
Just like Cairns Netball, the team at Cairns Hockey do an incredible job, most of it on a volunteer basis.
So we were very excited to see the association's recent announcement that it had secured a new long-term lease for its facilities near the Esplanade.
The new deal with Cairns Regional Council doubles the previous term, giving the association a 20 year lease over the site.
In addition, they manage to expand the "permitted use" definitions to allow for new opportunities as the facility grows over time.
A special shout-out to Williams Graham Carman partner and legal eagle Doug McKinstry, who helped negotiate and secure the new lease.
---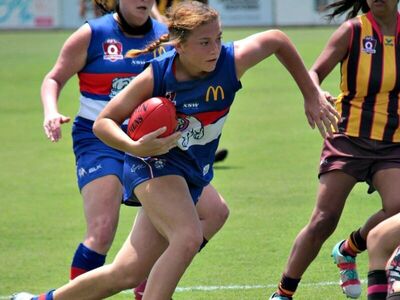 4. LOCAL TALENT CHOSEN FOR GOLD COAST SUNS ACADEMY
Women's AFL continues to build momentum in the Tropical North, with the Gold Coast Suns announcing their inaugural female intake into the Gold Coast Suns Academy.
Local talents Tanee Fauid, Shantel Miskin-Ripia, Grace Perry, Nancy Matthew, Poppy Boltz, Tiarna Ahwang, and Kitara Farrar have been included in the Suns academy squad of 30 players.
The Suns call up makes the pathway into the upcoming national women's AFL comp much clearer for local players.
While the Brisbane Lions are the only Queensland team in the 2017 women's comp, the Gold Coast Suns are expected to put their case forward for a team as the league grows over coming years.
Cairns women feature heavily in the inaugural season next year, with Selina Goodman, Leah Kaslar and Breanna Koenen signed with the Lions, while Tiarna Ernst will lace up the boots for the Western Bulldogs.
---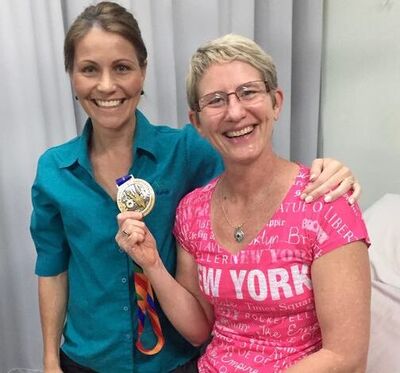 5. TRUDY MCMILLAN MAKES MIRACLE RECOVERY TO RUN NY MARATHON
We thought Trudy McMillan's achievement at the New York Marathon was so special it warranted her own story - read it here - as well as another mention in this list.
In case you missed it, 53-year-old Trudy was all set to run one of the world'st most famous (and toughest) marathons but a serious knee injury meant left her in serious doubt to even make it to the starting line.
Thanks to a comprehensive recovery and training plan put together by our friends at PhyxMe Physiotherapy, plus a remarkable level of determination and discipline, Trudy did make it to the Big Apple for the race.
Despite only being able to start running five weeks before the marathon, Trudy ran the distance in an impressive five hours and three minutes, a faster time than she had hoped for.
It was her sixth marathon, and as Trudy told us this week: "The last marathon I did I swore I'd never do another one so that's it."
What a legend.
MORE: PhyxMe Facebook page
---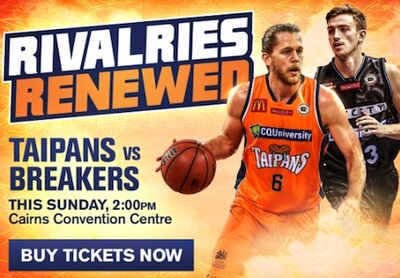 6. TAIPANS LOOK TO BOARD CHANGES
The Cairns Taipans have had an up and down season so far, with some promising signs if they can maintain some consistency.
Off the court, the club's board is making some sharp moves of its own.
In a bid to broaden the talent pool for potential board members, the club will vote on a plan to allow non-foundation members to join the management committee.
Taipans board member and treasurer Ross Moller believes the change would allow the club to attract a wider array of skills and improve governance.
Members will vote on the plan - which requires a change to the club's constitution - at a special annual general meeting on 13 December at the Pullman International.
In the meantime, the Snakes play the NZ Breakers at the Cairns Convention Centre on Sunday.
MORE:Cairns Taipans site
---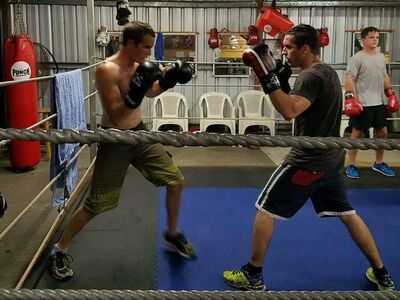 7. BOXING TALENT ON SHOW
The Tropical North has produced a wealth of boxing talent over the years, and this weekend the latest crop of local fighters will square off against boxers from around the nation at the Australian Amateur Boxing National Titles in Cairns.
Hosted at the Edmonton PCYC until Saturday night (26 November), the national titles features fighters from all weight and age divisions who have competed at relevant State Titles.
This event moves around the country each so boxing fans are urged to get along to check it out.
You can grab a drink at the bar and there's also food available.
Doors open at 6pm tonight and tomorrow at the Edmonton PCYC on Walker Road, with the first fight happening at 7pm.