AFL recruiting legend talks superstars, future talent and life in Cairns
When it comes to picking the next big AFL superstar, they don't get much better than Noel Judkins.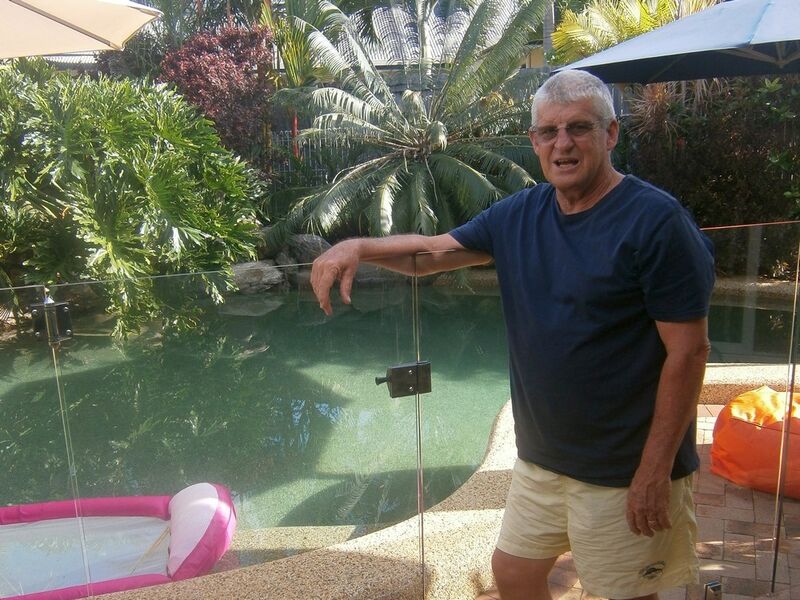 ---
Noel Judkins is AFL recruiting royalty.
For more than 30 years the veteran AFL talent scout has identified the who's who in the game, including former superstars Gavin Wanganeen, James Hird and Dane Swan.
Today, the well-liked AFL identity lives in Cairns, a world away from the Melbourne AFL bubble.
In a wide ranging interview with TropicNow, Judkins revealed what talent he looks for in future AFL players, why he became a top level recruiter and how he identified three of the game's greatest ever players.
What is your specific role at Essendon and how are you able to do that work while living full-time in Cairns?
Three years ago the guy who replaced me at Essendon (List Manager) Adrian Dodoro called me and said 'would you consider coming back to work for us, we need to get better at the bottom end of the draft'.
In the past that's where I had specialised in a way, after finding previous talent in the later rounds.
Essendon regularly sends me up a hard drive and from there I analyse matches in the TAC Cup, VFL, SANFL, NEAFL and WAFL.
Sometimes Essendon wants my opinion on a player their looking at, sometimes they want to identify rising talent from those competitions.
After watching games I'll send reports back down to the Bombers about what I think of a player, or others I think the club needs to keep a close on in the future.
But how did you develop the ability to identify rising AFL talent? Is it something that has come naturally or have you honed that skill over the years?
When I was younger, around seven I think, I always liked picking teams. I was a Richmond fan because of my dad Stan and I would select the Tigers team I thought should play that weekend.
After I played for East Sandringham under-15s - a super famous club in Melbourne - I'd go home and pick the team I thought should play the following weekend. I did the same thing when I played for Black Rock under-17s as well.
In 1977 I helped recruit some decent players for second division VFA team, Mordialloc. That year I set a task for the club to win a flag and it did. Soon after Richmond FC contacted me following that success and offered me a role at the Tigers.
I worked for them from 78-81 and from there I progressed to Essendon and Collingwood.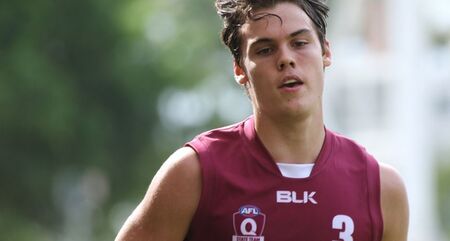 Broadly speaking, what's the most identifiable attribute or X-Factor that tells you 'bang that young player is up to AFL standard?'
I'll reverse that around, the worst thing a bloke can do in my mind, is fumble. If he's got good hands that's a very good start.
If you look at the Western Bulldogs, they had the best hands in the AFL this year. And what did the commentators say during the grand final? 'we can't believe how good the Bulldogs are by hand'.

If you have really quick and safe hands you're on your way. When I think of clean hands, I think of someone like (former Carlton player) Greg "Diesel" Williams – he was a player who never fumbled and rarely made a mistake by hands.
The other thing is, they've just got to be competitors, you have to be able to win your own ball. If you asked "Bucks" (Collingwood coach Nathan Buckley) he would say the number one thing he wants is for his players to love playing the game.
You have to put in perspective, you can have all the talent in the world, but if you don't love playing it, you won't succeed.
In terms of Jack Bowes, there is a heap of speculation the former Cairns Saints product could go No.1 in the draft. What do you make of him and would Essendon seriously consider making a play for him?
I actually interviewed Jack a few weeks ago. We had a great interview. (Essendon recruitment boss) Merv Keane called me this morning and said they interviewed him yesterday.
He is a very good midfielder and a quality young man. He presented well during the interview because he has a lot of interests, not just AFL football.
As a football product he is a good size and has really good kicking skills. He has good movement, good skills, endurance and balance. You really can't fault him.
He'll likely go top five or six. I'm sure the Bombers would be interested by you just never know what is going to happen.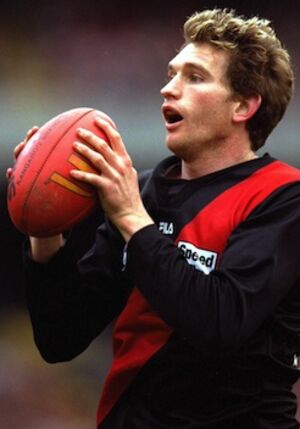 You're renowned for identifying some of the best talent to have ever played the game. Take us through how you singlehandedly played a role in getting Gavin Wanganeen, James Hird and Dane Swan to play with their respective AFL clubs.
With Gavin I was in the right place at the right time. I was in Tasmania watching a South Australia under-15s schoolboys team play the Northern Territory at Bellerive Oval.
It was a Friday and all of the other recruiters had gone back to Melbourne or left for the day. I soon noticed a kid, who was playing on a wing, just tear the game apart.
He would have touched the ball eight or ten times. He was taking marks and always seemed to know how to find the ball. He run along the boundary bouncing the ball left and right handed on the run.
I told the guys in the office about him on the Monday and eventually the board agreed that we should draft him.
With James I must have watched him play at least 20 times before he was eventually drafted. One day I was watching him play for the Ainslie Football club seconds in Canberra - he would have been 17 at the time.
There were whispers he had hip issues and that he might not be able to make it in the AFL, but he soon shrugged that off.
James always had super hands, but at that point he wasn't the greatest of kickers.
He just always read the play well. He'd drift across and take a mark. We had 12 picks that year and took him at pick 79. We had no idea he'd become as great as he did.
When I first saw Dane he was playing with the Calder Cannons in Victoria.
He had good hands and could take a good mark above his head. He was a bit lazy and had a funny kick. However, he never fumbled and read the play before anyone else.
One day I went to Dane's house to talk with him and his father Billy. I just said 'look 'we'll probably take Dane in the draft'… not one other club showed any interest in recruiting Dane.
Dane came to the club and got into a bit of mischief which led (former Magpies coach) Mick (Malthouse) and (Collingwood president) Eddie (McGuire) to say hey, 'you've got talent, but you're on your last chance'.
I remember the first off season he had, (ex-teammate) Ben Johnson said to him 'you're training with me over the summer' and he just ran the s..t out of him… I mean hard. Dane came to training 10kgs lighter and just took off.
Mick said 'you're better than playing off halfback, you're playing in the centre'. He never lost that fitness again. He was just a perpetual runner.

---