Boomtime on the horizon for TNQ education tourism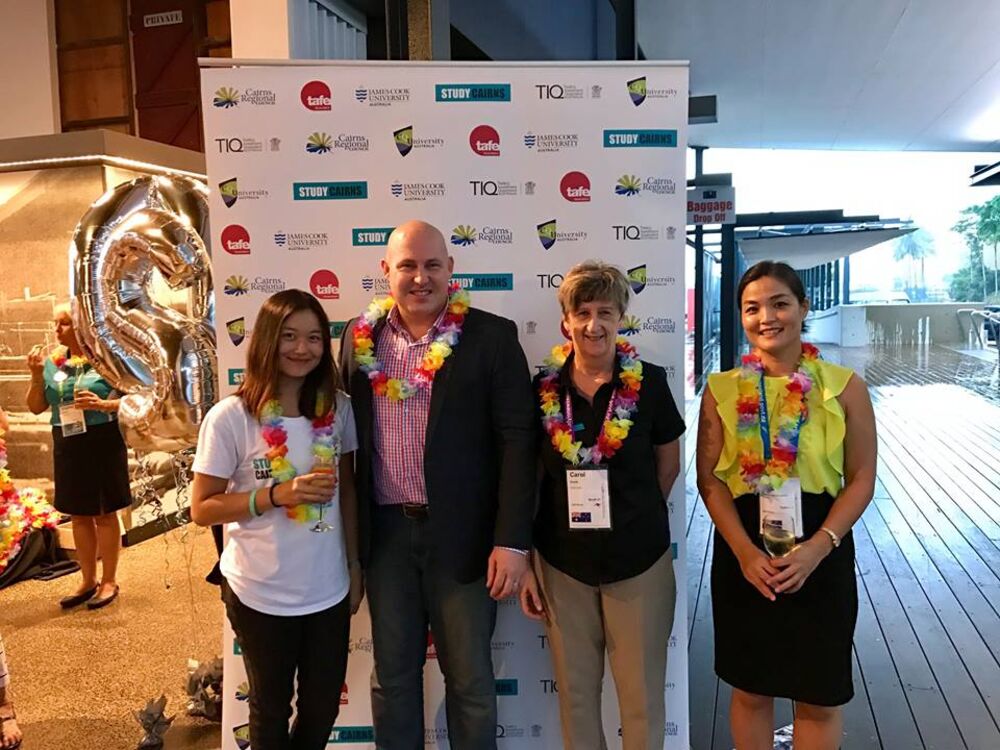 The Tropical North's reputation as an education tourism destination is on the rise, with experts predicting a jump in international student numbers within the next six months.
Cairns recently hosted the Australia New Zealand Agent (ANZA) Workshop, a multi-day meeting of the minds of hundreds of educators, work and travel organisations, industry service providers and international education agents from nearly 50 countries.
Billed as the most successful ANZA forum in its ten-year history, the Cairns event marked the first time it was hosted in a regional centre.
Study Cairns president Carol Doyle said the forum and a three-and-a-half day familiarisation tour introduced the region to hundreds of international education agents who had never been to the Tropical North before.
The agents – "like travel agents for the education sector" – will now take their findings to their clients: students and their parents considering study destinations abroad.
"The agents were blown away," Ms Doyle said.
"Their perceptions of what Cairns would be like were totally shifted.
"We had many, many agents comment on the openness of the people in Cairns, how people on the streets would smile and talk to them.
"The four things students look for in a destination are friendliness, safety, affordability and accessibility, and we ticked every single box."
Ms Doyle said she expected to start seeing a rise in international student numbers in the region within the next half a year.
"We should see results in short-term study within the next six months, absolutely.
"Long-term study takes a while longer because of course bookings, visas and the like, but we should see growth there within the next one-to-two years."
In the immediate term, the ANZA workshop added an estimated $780,000 to the local economy.
---
BOOMING BUSINESS
Education tourism is an important driver of the local economy, with nearly 30,000 international students from over 76 countries coming to study in Cairns each year.
It is estimated that international education brings in over $150m annually to TNQ and directly employs 1050 people.
"Educational tourism is a burgeoning industry in Cairns," Ms Doyle said.
"Cairns offers exceptional education programs and pathways across all four education sectors: schools, English language, vocational education and University and is well placed to cater for the needs of international students at any age and academic level."
She said the forum had provided an exciting opportunity to promote education tourism services and facilities by Cairns tourism operators, some of whom were developing new products with shorter study tours.
Study Cairns is the lead agency for International Education and Training (IET) in the Cairns region. Keep up with their news on education tourism here.