Tropic's tips for better living in 2017: Part II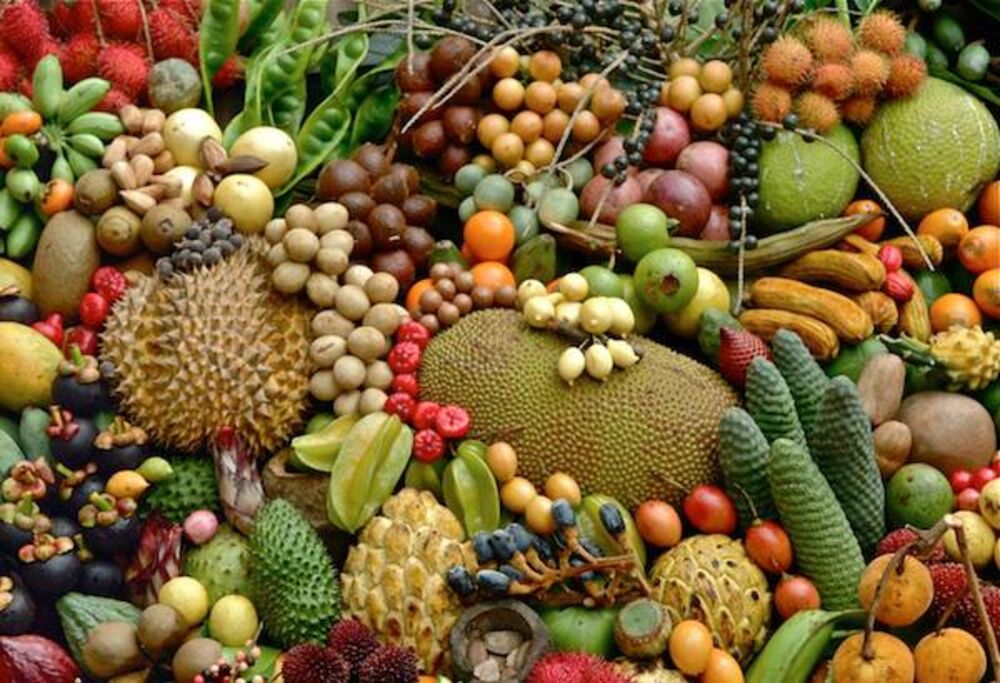 ---
In the second of our two-part Better Living series, we revisit our tips – as featured in Tropic Magazine – to making 2017 the best year yet.
Today, our local experts impart their wisdom on growing an incredible, edible tropical garden, and living without toxins.
Five plants you should have in your tropical garden
---
By Alan Carle, The Botanical Ark
Living in the wet tropics is a gardener's dream. With reliable and abundant rainfall, and the incredible diversity that the tropics provide, gardening here presents endless opportunities and possibilities. Whether you wish to feed your family, create a special sanctuary or improve the value of your property, there is no better place to grow a garden than the Tropical North Queensland.
Here are five plants I highly recommend you should have in your backyard.
BREADFRUIT (Artocarpus altilis)
If you only have room for one large tree in your garden you should consider the breadfruit.
A native of the South Pacific and South East Asia, this fruit was the cause of 'Mutiny on the Bounty' because of its importance as a staple food crop.
Used as one does a potato when the fruit is full sized but still green, it is said that one tree can feed a whole family for a year. When green it needs to be cooked, when ripe it is a sweet fruit.
Locate some South Sea Islanders living in Cairns and ask them how important it is. Or alternatively look up recipes from your library or the Internet as there are countless uses from chips to breads to soups, and even gnocchi.
We have at least three recognised varieties here in the tropics - the smallest variety is called 'cricket ball', the middle variety is 'Samoan' and the final variety is called the 'Noli' type.
Breadfruit trees can exceed 10m in height and they produce throughout the warmer months, and can be parboiled and frozen for use throughout the year.
TUMERIC (Curcuma longa)
This is possibly the most important spice and medicine we can grow here.
Common in the local markets and many backyards, turmeric gives curry powder the delightful orange colour.
It is a well known spice and flavouring, a natural dye, but also an important medicine.
It is said to help with inflammation and arthritis, assist in treatment on some of the most common types of cancer and in India it is believed to benefit people as they age. Recent research shows benefits in helping with type 2 diabetes and in the moderation of dementia.
Easy to grow, turmeric can tolerate semi-shade to full sun, and prefers a rich well drained soil. They take up little room, grow to about 60 cm and go dormant around May.
'OORAY' OR DAVIDSON PLUM (Davidsonia puriens)
This is a local rainforest tree that fruits on the trunk and main branches.
The ripe acid fruits are relished as flavouring for jams, sauces, drinks and can be frozen for use later.
A delightful small to mid-sized native tree with distinct toothed foliage.
CITRUS
A garden is rarely complete without some type of citrus, and choosing one can be a challenge.
Lemons and limes are probably the most used citrus in the tropics as they are added to many meals and make refreshing beverages.
There is quite a variety to choose from as your local nursery will advise, but also consider Australia's own Finger lime (Citrus australasica). This native produces finger sized limes of incredible flavour and are highly sought after by chefs as garnishes and flavours from fish and kangaroo steaks to sweets.
A number of varieties of Finger limes are readily found in local nurseries and garden centres and the fairly small and spiny trees, with a bit of care, will produce flavoursome fruits.
ROLLINIA (Rollinia deliciosa)
A tropical custard apple from the Amazon that was introduced to Queensland in the late 1970's and has proven to be a winner with local backyard gardeners.
Rollinias have been known to fruit within three years if looked after. They grow to a bushy tree about 8 metres in height and can produce large fruits over an extended fruiting season. They grow best in a rich well drained soil.
Locals are so enamoured with the lemon custard flavour of these fruits that a street in Cairns is named after this delicious fruit.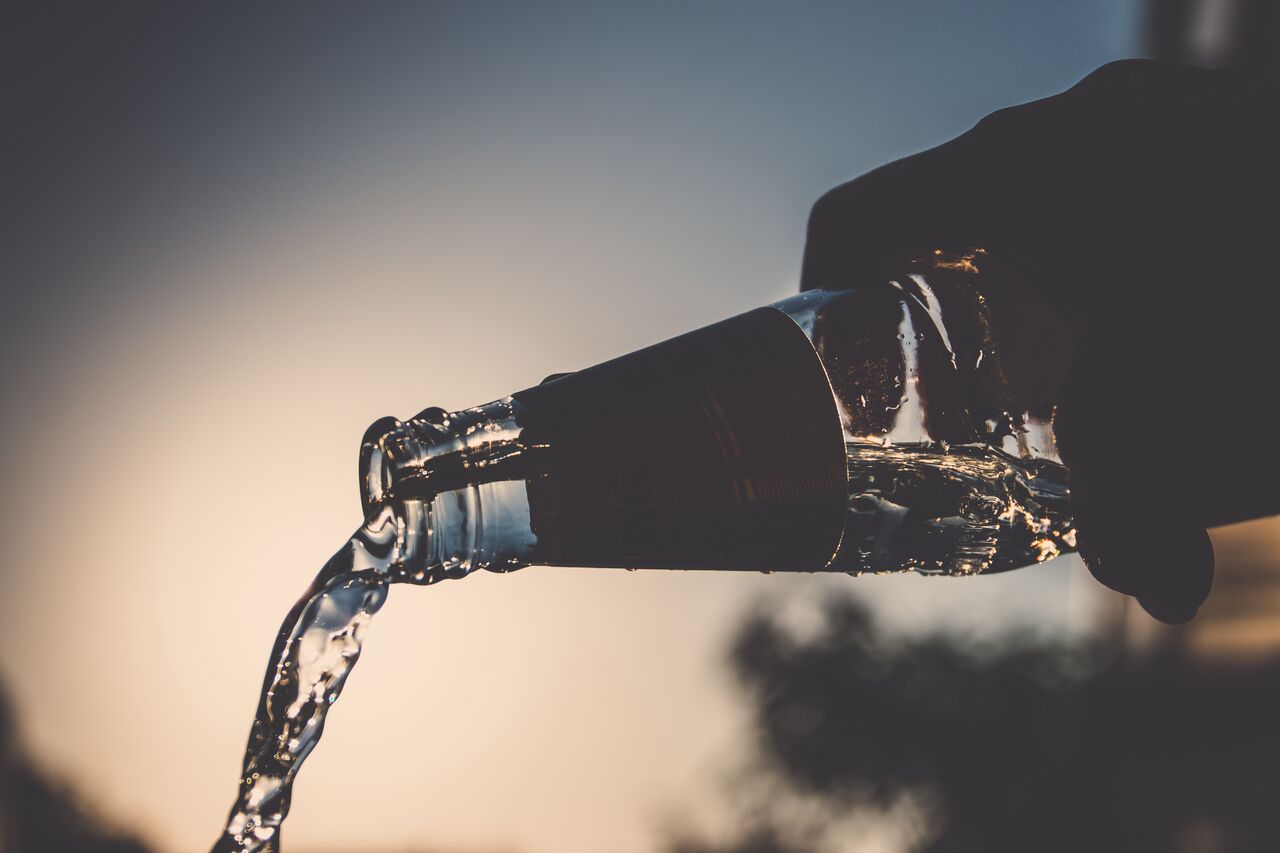 Ten tips to reduce your toxic burden
---
By Dr Alexandra Bernhardi, Mountain View Medical Centre
WHEN IT COMES TO PERSONAL CARE PRODUCTS, SIMPLE IS BEST
Our skin is a living organ and absorbs chemicals in products such as facial creams, makeup, and lipsticks. Even ingredients from nail polish and hair colours can be found in your body.
Read the list of ingredients carefully by using one of the apps available on your phone that identifies chemicals to avoid.
Don't rely on labels like "organic" and "natural" – these are unregulated claims and don't always guarantee the absence of toxins.
BAKING SODA AND VINEGAR ARE GOOD CLEANING PRODUCTS FOR YOUR HOME
There are many natural substances such as orange peel, peppermint and oil of clove that can be used to keep your house clean without exposing your family to residual toxins on work benches and floors.
BUY FOOD FRESH AND UNWRAPPED OR IN GLASS
Use glass or stainless steel water bottles and food containers.
Most plastic containers and tin cans can leach toxic chemicals – especially if foods are acidic, salty or fatty.
RESIST THE URGE TO USE NON-STICK PANS AND POTS
Non-stick pans can contain toxic polyfluorinated chemicals.
Choose stainless steel or cast iron pots and pans and use a high-quality oil or steam some of your food.
EAT FRESH AND ORGANIC FOOD THAT LOOKS AND SMELLS LIKE FOOD
Always read the list of ingredients and watch out for food additives such as colours and artificial flavours and preservatives.
Check for hidden sugars and avoid artificial sweeteners. You might want to carefully consider the country of origin.
DRINK WATER
Water does not contain calories, it is essential for your body and your health and it is readily available. It should be free of toxins and additives.
BUY CLOTHES MADE FROM NATURAL INGREDIENTS AND WASH BEFORE WEARING
Synthetic clothes in bright colours including many outdoor clothes are often impregnated with potential toxins.
Choose cotton or canvas and check the label.
CONSIDER CAREFULLY WHAT YOU SPRAY ON YOUR WEEDS
Although widely used and easily available do not think that the use of glyphosate (better known as the main ingredients in Roundup) is safe.
Many countries have banned or restricted glyphosate for good reason. If you need to use it be extremely vigilant not to get in contact with it and not to put your children or pets at risk.
REDUCE THE NEED FOR PHARMACEUTICAL MEDICATION
While sometimes pills are important to keep you alive and healthy, many conditions could be avoided with a healthier lifestyle in the first place.
Not smoking, small amounts of alcohol only, regular exercise (at least 2.5 hours per week), a balanced diet and a healthy weight are far more effective than many pills.
REFLECT ON YOUR CHOICE OF SUPPLEMENTS
Before buying a supplement always check if you really need the supplement.
Are there natural food choices instead? Is the brand you intend to buy a trusted, high quality brand?
Apply the same critical rules that you use for any other food and don't get fooled by thinking it can't hurt as it is labelled 'natural'.