Torres Strait marine masterpieces going global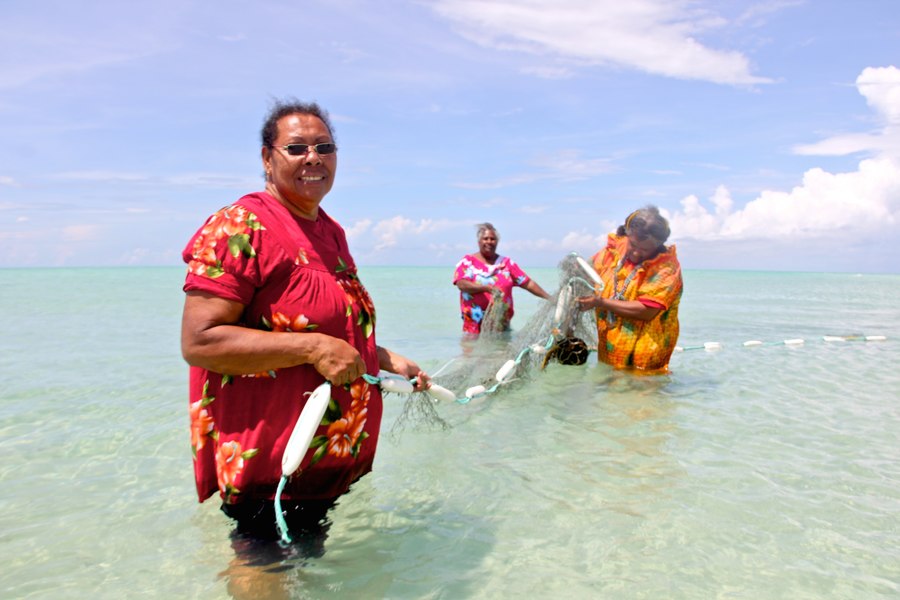 ---
Artists from one of the most remote communities in Australia will take centre stage at an international exhibition in Singapore later this year.
The marine-themed Ghost Nets of the Ocean (Au Karem ira Lamar Lu) exhibition will feature the work of artists from the Torres Straits' Erub Arts Centre at Singapore's esteemed Asian Civilisations Museum.
The Erub Arts Centre is based on Darney (Erub) Island, a volcanic speck in the Torres Strait with a population of 400.
The Centre is renowned for collecting old fish nets and creating sculptures featuring marine animals found on the reefs around the island.
Minister for the Arts Mitch Fifield and Leichhardt MP Warren Entsch announced $200,000 funding for the project today at Cairns Regional Arts Gallery, calling the exhibition a "rare opportunity to introduce audiences in Singapore to the richness of Indigenous Australian visual arts."
The exhibition will consist of more than 50 new large-scale sculptural works and will use sound and lighting to create a contemporary sensory experience.
A DISPLAY WITH DEPTH
The exhibition will provide more than mere eye candy: it's the centrepiece of a program of international arts activities aimed at strengthening cultural ties between Australia and Singapore.
Education and exposure is also a large component of Ghost Nets of the Ocean, with sculptures made from ocean debris and recycled plastic materials in an attempt to raise awareness on the dangers of ocean pollution.
"The exhibition will highlight the relationship the Erub artists have with the sea and the environment, and will focus on the themes of recycling, sustainability and conservation," Mr Entsch said.
A schools program accompanying the exhibition will be streamed to more than 1000 students in Singapore and Australia.