TropicNow's guide to the best locally baked bread in Cairns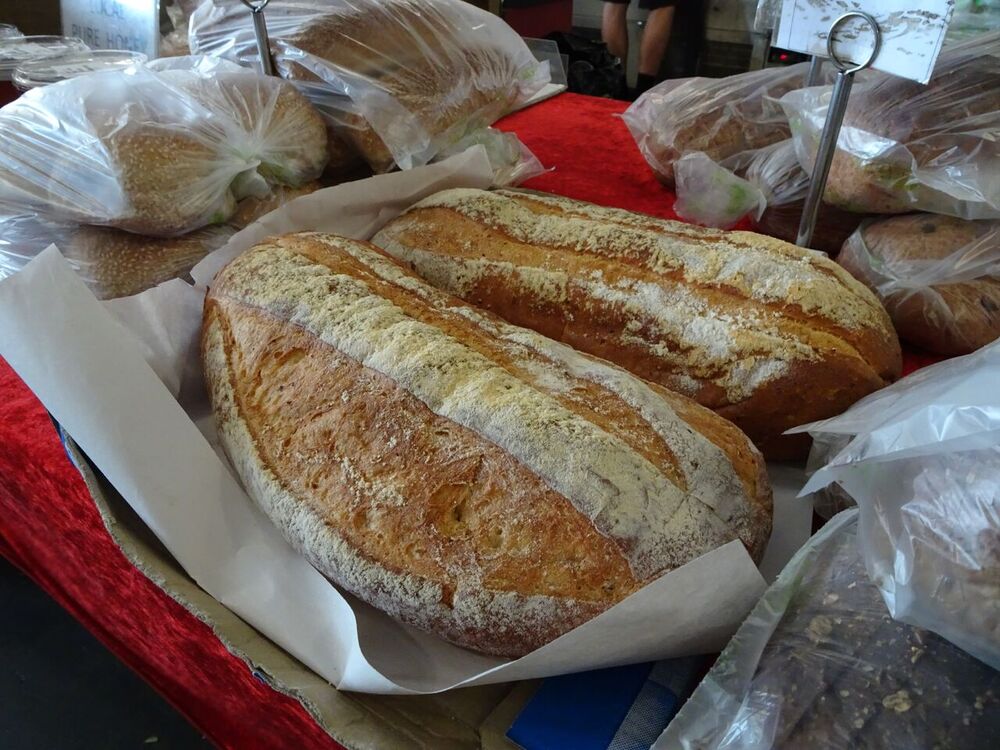 ---
Few foods stimulate the senses like fresh bread: the endorphin-tickling aroma, the crunch of the crust, the taste of comfort and home.
Made of little more than flour, water and yeast, it's the staple that spawned a thousand idioms: we break bread with friends, earn our crust, know which side our bread is buttered on, and scoff at half-baked notions (the opposite of which are, of course, the greatest thing since sliced bread).
While a supermarket loaf will suffice for a speedy sanga, the worldwide artisanal food movement has sparked a yearning for the good old days of hand-kneaded, small batch bread. And local bakers have stepped up to the plate, with bespoke bread popping up in and around Cairns in ever-rising numbers.
From sourdough to ciabatta, rye to wraps, woodfired to slow-fermented, here's the lowdown on everything you knead (sorry!) to know about the loaves we love in Cairns.
---
Kuranda baker Hugh Cobham not only makes his own bread by hand, he bakes it in an oven he built himself.

His organic woodfired pita bread has been a much sought-after commodity for the five-plus years he's been selling at Rusty's.

Mark your calendar: Hugh is only at the markets on Friday mornings and it's best to arrive early – before he sells out.

WHERE: Rusty's Markets, Sheridan St side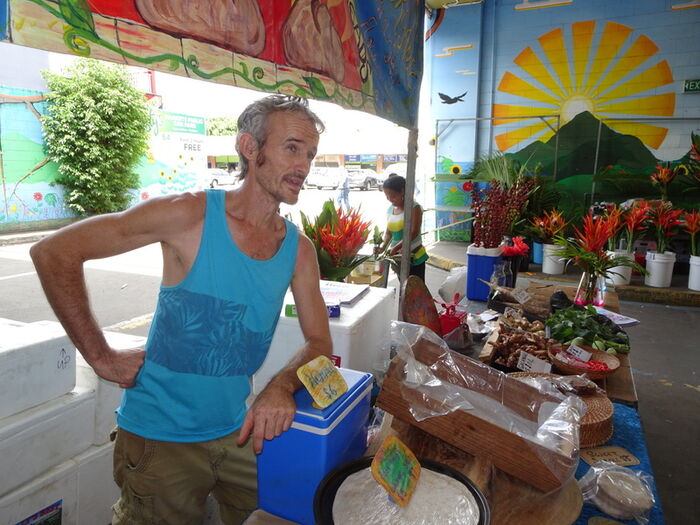 Pastry Chef Simon Lewis-Jones has plied his tasty trade at five-star hotels and resorts around the world, and it shows: his artisanal loaves and rolls are first class.
Despite his jetsetting career, Simon is a traditionalist at heart: his munchable masterpieces are prepared the old-fashioned way, with rye starter, slow fermentation and sans-artificial additives.

WHERE: Redlynch Central
WEB: orangeriepatisserie.com.au
Allan Thomas' famous (and famously healthy) rye and spelt wraps are just one of the doughy drawcards at this happening stall, open every Friday, Saturday and Sunday.

His sourdough, ciabatta, spelt dinkle brot and rye go down a tasty treat with the stall's marinated olives, homemade dips and sheep and goats cheeses that get snapped up every weekend.

WHERE: Rusty's Markets
MORE DETAILS: facebook.com/olivetreefinefoods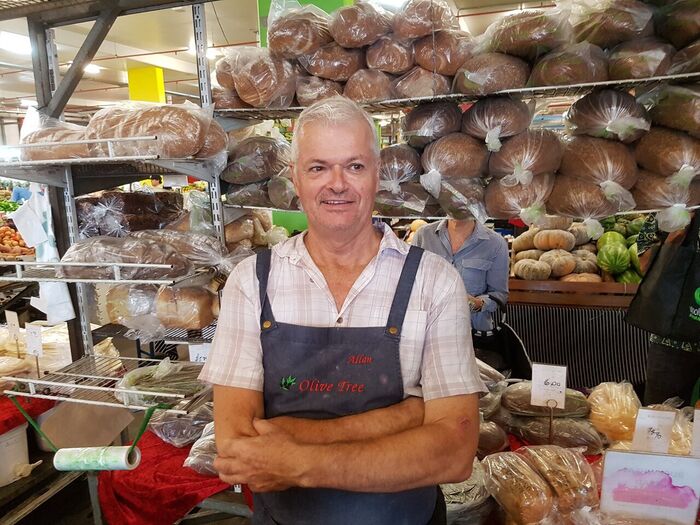 You can pick up Dino's woodfired wonders from stockists including Jonsson's Farm Market and the Mungalli Creek Dairy shop at Rusty's, or enjoy a banter with the bakers at the source itself in Portsmith.
In addition to luscious loaves (the traditional Italian ciabatta is a must-try) and pizza bases, Dino's also stocks gourmet deli items.

WHERE: 1/18 Hollingsworth St, Portsmith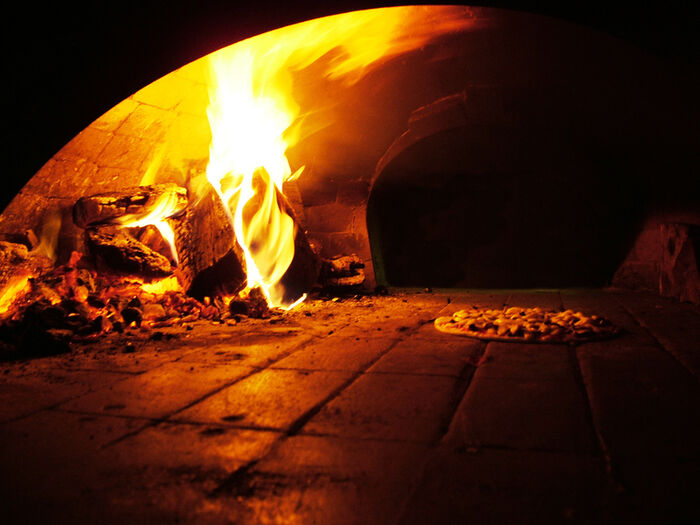 This Japanese-style bakery turns out some of Cairns' most beguiling breadstuffs.
In addition to Asian milk bread and soft, thick-cut white loaves, Loaf's incredible variety of fluffy-dough treats (pan) has attracted a cult following.
Specials change regularly, and run the gamut from piquant pepperoni rolls to green tea buns and swoonworthy chocolate/fruit combos.

WHERE: 381 Mulgrave Rd
WEB: facebook.com/bakeryloaf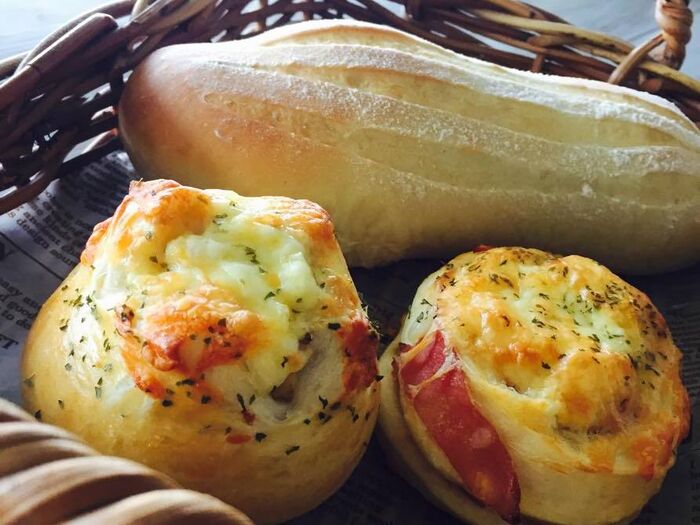 If it wasn't for the sea-of-sugarcane view from this itty-bitty bakery/café, you'd swear you were in Paris.
As French as fromage, Le Crouton bakes arguably the city's finest brioche, baguettes and fresh crusty loaves (not to mention chocolate croissants).

Get in quick and expect to queue: the Gallic goodies here sell like hotcakes.

WHERE: 227 Kamerunga Rd Freshwater