Cairns retailers optimistic in the face of national spending slowdown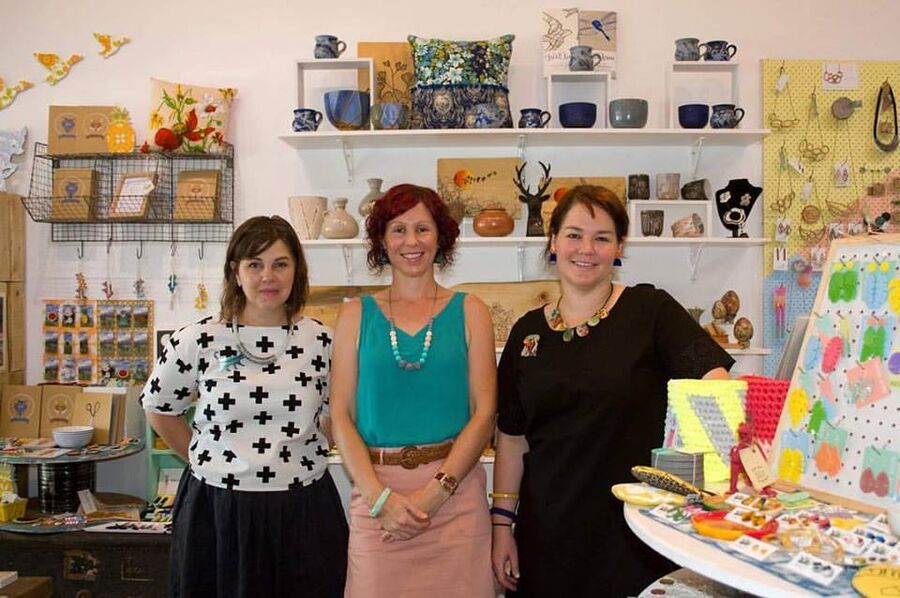 Cairns retailers are positively upbeat about local consumer spending despite new national figures showing a shopping slump.
Figures released this week by the ABS show that Australian retail turnover fell 0.1 per cent (seasonally-adjusted) in February, following a rise of 0.4 per cent in January.
The biggest fall-offs came from the clothing sector – down by 2.9 per cent – and the footwear and personal accessory segment, down by 1.9 per cent.
LOCAL CONFIDENCE
Independent retailers in Cairns have taken the figures in their stride.
"Some of the retailers that have been around for a long time can be quite negative, but we're not," Fany Saumure of indie gift shop Makin' Whoopee told TropicNow.
"Trade certainly died off after the Christmas period, but that seems to happen every year.
"It's really picking up at the moment."
Ms Saumure said it was up to retailers to engage with the community if they wanted to boost sales.
"Retail isn't like it used to be.
"You can't just expect people to walk in and start spending money: you've got to keep the community engaged, remind them that you're there, keep them interested and wanting more.
"We do this through social media, working the markets, and trying out things like workshops."
FASHION SPENDING
Bronwyn Mathews, a fashion consultant at long-running Cairns boutique Vivienne Francine, echoed Ms Saumure's statements.
"Retailers have to offer customers something special," Ms Mathews said.
"Even in the face of online shopping, nostalgia is hard for people to get over.
"People are looking to shop somewhere that offers good, face-to-face service."
Ms Mathew said business at the boutique "waxes and wanes", but that ups and downs were to be expected in the sector.
"Fashion spending in general has dwindled a bit, which is something I put down to housing prices.
"When housing goes up, clothing goes down. It's a case of necessities versus niceties, and necessities tend to win out.
"That said, we're certainly not struggling!"
---
THE EXPERTS WEIGH IN
CCIQ regional manager Amy Turnbull told TropicNow that the optimism of local retailers was backed up by regional data.
"The retail sector in Cairns has experienced growth in employment indicating strong confidence in the market by local businesses," Ms Turnbull said.
"The retail sector in Cairns employed 14,800 persons for the quarter to February 2017.
"The number of registered retail businesses in the region remained relatively stable.
"With expected small business tax cuts and introduction of more balanced penalty rates, there is no doubt that this will see a boost in business confidence, which will in turn result in local businesses hiring more staff and opening their doors for longer."
Ms Turnbull said that, despite the ABS numbers for Australia in February, an annual view of Queensland retail spend told a different story.
"Queensland retail spend in the past 12 months has increased by 3.2%, which shows an overall boost to the industry, underpinned by growing consumer confidence.
"In the past 12 months, clothing has seen a 4.9 per cent increase in growth (1.4 per cent higher than the national average).
"Household goods retailing also saw a modest and higher than national average increase in trading.
"Growth of 0.8 per cent for department stores will hopefully continue as the sector has seen a contraction of 3.2 per cent of trading in the past 12 months."
---
A DIFFERENT OPINION
Pete Faulkner of Conus Business Consultancy Service told TropicNow that Queensland had experienced the greatest decline in retail spending.
"The overall retail trade picture in Queensland is a weak one, although, clearly, localised results may very significantly." Mr Faulkner said.
"The strong tourism performance in TNQ at the moment would hopefully mitigate against weak retail trade data in Cairns, as is suggested by the shop owners featured in your story."