Our guide to the best tropical summer
This summer season, the team at TropicNow is keen to see you enjoy unique activities and explore new places.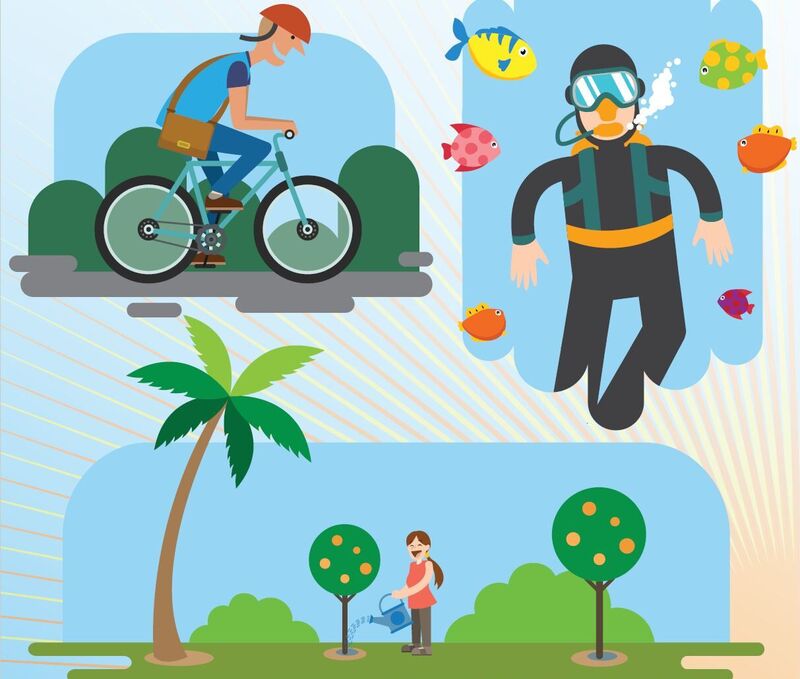 ---
Summer in the Tropical North may be hot and steamy, but it's also a time for shaking off the year that was.
For relaxing and exploring our beautiful backyard and trying out the types of new things you never seem to get around to throughout the year.
Here at Tropic HQ we say it's time to remind ourselves we live in a paradise that people from all over the world choose to visit.
This summer, it's time to get out there and do things out of the ordinary.
Here's our guide featuring some hand-picked recommendations to help you do just that.
---
---
1. SECRET SWIMMING SPOTS
Locals know that just because it's stinger season, we don't have to miss out on a refreshing dip.
Well-known favourites like Crystal Cascades will be packed over the next two months, so we recommend putting on a sturdy pair of shoes and venturing out to some of the more difficult-to-reach spots.
Have you been to Fairy Falls? What about Goldsborough Valley or the causeway at Shannonvale? Alligator's Nest, Davies Creek and Five Mile Swimming Hole are also slightly less populated gems. Don't forget some of the lesser known waterfalls on the Tablelands, such as Ellinjaa and Pepina.
Click here to read about our favourite swimming spots sightly off the beaten track.
And always remember to stay safe and take some insect repellent.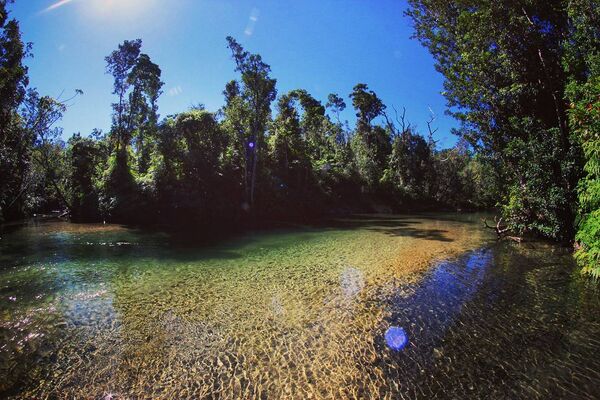 ---
2. EXPLORE SUBURBAN RESTAURANTS
Step outside your comfort zone – and your own locale – and visit a dining spot you haven't experienced before.
The Cairns CBD is the region's well established dining hub, but there's much to explore further afield.
As highlighted in issue 1 of Tropic, Westcourt is one of our most loved hangouts.
If you haven't already, check out the Paddock and side alley bar Harvest on Mulgrave Rd, Mama Coco and Apex Milk Bar on Aumuller, Chef Wolfgang at West Cairns Bistro and the newly renovated Bungalow Hotel.
Further north along Mulgrave Rd is long-time favourite Thai Coins, In 2 Thai at Bungalow, Forest Gardens Thai Restaurant and new kid on the block Mr Soy Boy all serve up flavour backed foodie delights from Asia.
Edge Hill is always a stellar choice for breakfast, lunch and dinner. NOA and Ozmosis are the headline acts, while new Thai joint Samgasat is fast gaining a loyal following for its authentic Thai menu. Linga Longa, Haruka and Xanadu are also worth checking out.
The leafy suburbs of Stratford and Freshwater provide some top options such as Siam Orchid Spicy and Barron's Bistro in the old Freshwater train station, while Le Crouton is of course home to some of the best breads and sweets in the region and nearby Alessandro's at Lake Placid does great pizza.
Italian is big on the Northern Beaches. Our picks include Martinelli Pizza Bar, Il Forno, Fratelli on Trinity, and long-favoured staples L'Unico and Vivo are always top notch. Coco Mojo at Clifton and Ellis Beach Bar & Grill further north are always worth a visit as well. The award-winning Nu Nu is our pick for any special occasion.
Port Douglas and the Tablelands are home to some of the best cuisine in the region. Port favourites include Salsa, Harrisons, 2 Fish, Osteria Padella, The Beach Shack at Four Mile and The Mexican on Macrossan St, while Nick's and Flynn's are tops on the Tablelands.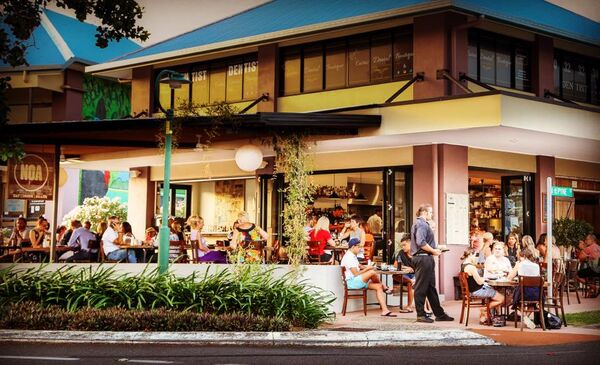 ---
3. SEE THE REEF
We know, we know. A trip to the Reef is only for tourists, right? So many of us who live so close to our nation's greatest natural treasure haven't been out there for years. Some have never been!

This holiday season, treat yourself. While the jam-packed bigger boats may not be to your liking, there are some sleek, smaller, vessels offering boutique experiences.

A trip to a nearby island such as Fitzroy, Frankland, Green or Low Isles are among our favourite ways to experience our region's crystal clear sea waters.

Don't forget to call around and check if there are locals discounts – you'll be surprised by the savings.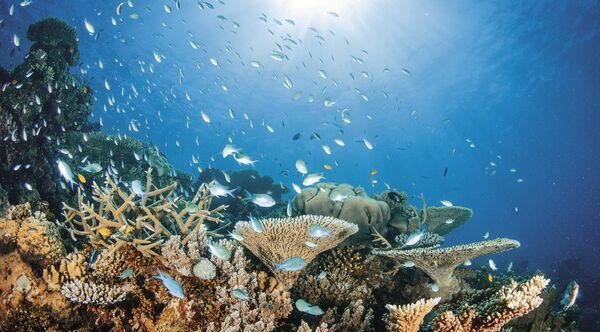 ---
4. VISIT A LOCAL BOOKSHOP
Books with actual paper pages in them. Remember those? They're making a comeback, according to the latest sales figures.
And we think that's a very good thing indeed. (Check out our story about local bookshops here).
This summer season – particularly if the tropical rain arrives – visit a local bookstore and grab a great read. Or why not forget about ordering on Amazon for Christmas and buy local instead?
Our favourite is Whileaway at Port Douglas, and Cairns Books at Cairns Central is great as well. Don't forget great little second-hand bookshops The Book Lounge at Port Douglas, Gemini Book Exchange on Pease St and Sue's Book Exchange in Bungalow.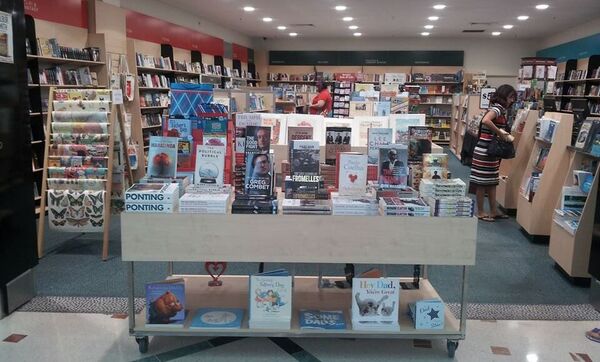 ---
5. GET ACTIVE
Is this the festive season you don't let it all get too festive?
To combat our collective tendency to over-indulge this Christmas and New Year period, why not think about getting active before you get to New Year's Day when healthy resolutions are always made but rarely kept.
Depending on the weather, go for a hike on the Blue Arrow, hire a bike for a ride to the Botanic Gardens or take a sunset walk from the Cruise Liner Terminal to the northern end of the Esplanade, and back again if you can. Don't forget to stay hydrated.
If the rain sets in, try Pilates or yoga (check out our advertising partners PhyxMe for great deals) or join one of the many local gyms or cross-fit groups. Go for a run through the back streets of your suburb, swim in the redeveloped Tobruk Pool or try a local personal trainer or boot camp.
It's never too late, or too early in the morning, to get up and at 'em. You'll thank us – and yourself – by the time February arrives.

---
6. HOLIDAY CLOSE TO HOME
We live in a paradise that people from around the world fly here to experience, so why not live like a tourist and head out on a relaxing get away?
If you're staying in town this festive season, consider a weekend getaway within a couple of hours drive from Cairns. For a well-priced night or two away, we really are spoilt for choice. The following are just a handful of what's on offer.
On the Tablelands, we love Chambers Wilderness Lodge, Innot Hot Springs Health and Leisure Park, Irvinebank Bed and Breakfast, Herberton Heritage Cottage, and Cedar Park Rainforest Resort.
If you want to head south, be sure to check out Bramston Beach Motel, Flying Fish Point Tourist Park, Etty Bar Caravan Park, or the Kurrimine Beach Motel.
Those travelling in the opposite direction north of Cairns could stay at Ellis Beach Oceanfront Bungalows, Kingfisher Park Birdwatchers Lodge or Newell Beach Caravan Park.
Just like a reef trip, always check to see if they offer any discounts for locals.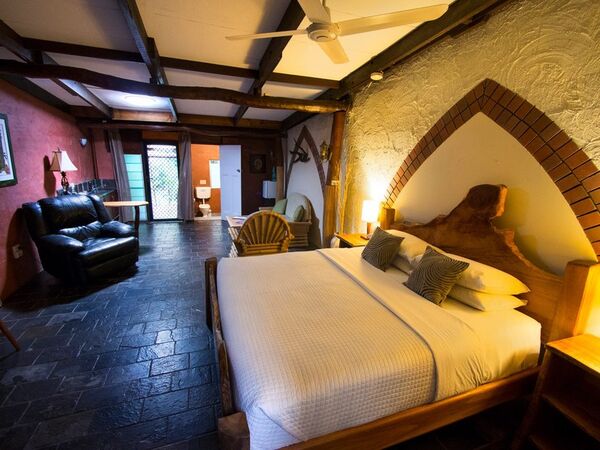 ---
7. GO, VOLUNTEER
This tropical summer guide is all about doing things a little differently, trying stuff you wouldn't normally do during the other months of the year.
Volunteering might not be high on your list during the busy months of work, but if you've got some spare time this December and January, why not lend a helping hand?
FNQ Volunteers Inc is the best place to start. The organisation will help connect you with organisations needing help, from Christmas wrapping at shopping centres to reading to children in foster care.
Check out their site at fnqvolunteers.org.au and see if you can help out. 'Tis the season of giving and goodwill after all.
---
8. DIG IN AT A COMMUNITY GARDEN
If you've got some time this summer, why not get your hands dirty and get involved in a neighbourhood garden?

We're particularly excited to see the brand-new Manoora Community Garden up and running, and urge those living near it to get on board and support this important initiative.

Celebrity gardener Costa Georgiadis helped launch the site in October, and there are plots available for your use.

Other suburbs such as Edmonton, Bungalow, and Stratford are home to similar gardens, while others are in the planning stages.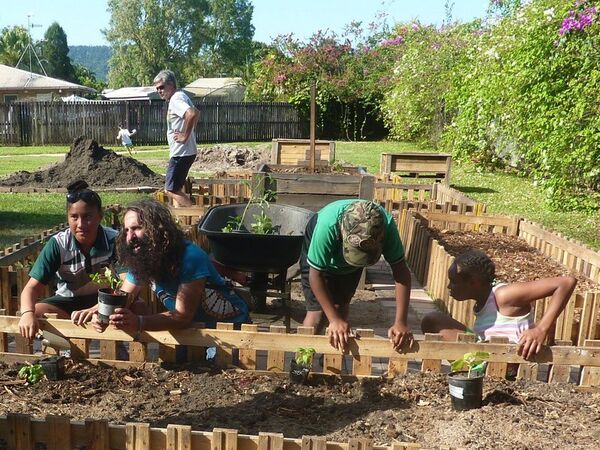 ---
9. MARKET MANIA
With a market on almost every weekend across the Tropical North, we can sometimes get complacent about how awesome they are.
Packed full of tropical flavours and one of a kind, handcrafted goods, markets in our region have always punched above their weight.
You'll find them in lots of places from Palm Cove and Port Douglas to Babinda and the Tablelands.
So why not make a day of it, jump in the car and head out to a market you haven't visited before. You never what you'll find in amongst the stalls and vendors.

---
10. DIFFERENT KIND OF ACTIVITY

Whether it's a lack of time or a lack of courage, we often ignore some of the more interesting and unusual activities on offer across our region.

This summer, make a pledge to give them a go, especially if you can do it with friends or families.

Spend some time on the high ropes at Cairns Zoom, get a beginner's lesson in stand up paddleboarding, scoot along the water at the Cairns Wake Park, tear around the track at Cairns Go Kart Hire, jump in a tinny with the crew at Cairns Catcha Crab or steer your own course down Babinda Creek with help from Babinda Kayaks.

If you want to ramp up the adrenalin quota, try white water river boarding with the crew at Rapid Boarders or defy gravity with Fly Board Cairns.