Five random bites of news every food lover in TNQ can get excited about
TropicNow serves up the latest news in the local food scene, with tasty tidbits from eateries in Cairns, Kuranda and Gordonvale.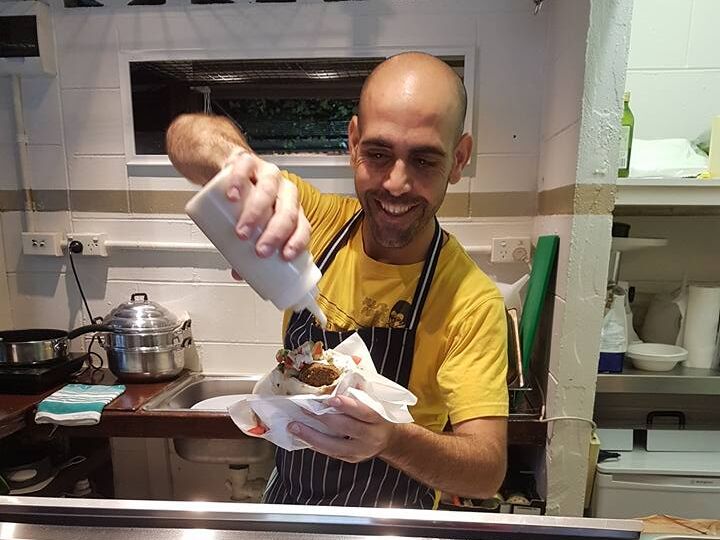 ---
There's so much happening in the local food, cafe and restaurant scene it's sometimes hard to keep up.
Here at Tropic HQ we're massive foodies (as evidenced by our recent Meet Eat Repeat pop-up event), so we're always on the lookout for the latest tidbits and happenings in kitchens across the region.
To keep you in the loop, and support our local chefs and food entrepreneurs, here's a quick list of the top 5 foodie news we've discovered in recent days.
If you've got something awesome happening in the world of food or drink, or want to share some news about your favourite spot to eat with us, please drop us a line anytime.
---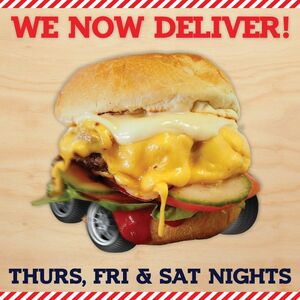 1. APEX MILK BAR HAS STARTED HOME DELIVERY
Yes, you heard that right. Our favourite suburban burger bar just went next level by offering home delivery every Thursday to Saturday nights.
You know they've got some insane burger combinations on the menu, from the Jamaican Me Crazy chicken burger to the very awesome Wham Bam Vietnam hot dog.
You'll need a minimum $40 order plus a $5 delivery fee. But if it means you can stay at home and sip a few cold ones while waiting for your Apex feast to be delivered - hell yes it's worth it.
They're delivering to Bungalow, Cairns City, Cairns North, Edge Hill, Manoora, Manunda, Parramatta Park, Westcourt and Whitfield.
DETAILS: Apex Milk Bar, call 4051 1749
---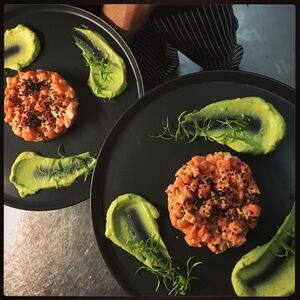 2. CAFFIEND IS OPENING FOR DINNER
We have very fond memories of Caffiend's pop-up restaurant collaboration with the crew at Mama Coco some years ago.
Now it seems our prayers to the foodie gods have been answered with news filtering through that Caffiend is about to open for dinners.
They've been teasing us mercilessly on their Facebook page with little snapshots of their dinner menu experiments, but no word yet on when they'll officially open.
We can't wait to see what they're cooking up down the graff art laneway off Grafton St.
DETAILS: Caffiend's Facebook page
---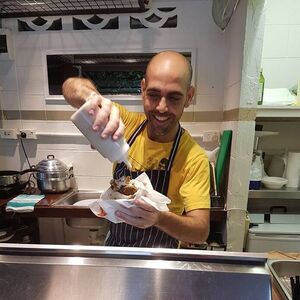 3. BATTLE FOR FOODIE SUPREMACY IN KURANDA
Let's face it: Kuranda hasn't always been renowned for its fine dining or culinary wizardy.
It's got other skills. Like dreadlocks and...other things.
But that's slowly changing, with three awesome little eateries battling it out for the top three positions in Trip Advisor's best Kuranda restaurant category.
We love them all. Next time you're up the hill, visit Falafellicious (pictured), Petit Cafe and Sweet Gossip. They're all located in the Kuranda Original Rainforest Market.
---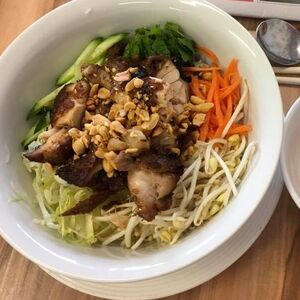 4. THIS BBQ CHICKEN ON VERMICELLI AT GORDONVALE
We have long said there's a bit of a foodie shortage on the southside of Cairns - but we're always happy to be proven wrong (drop us a line here!)
We're sure about one thing on the southside when it comes to food: the BBQ Chicken on Vermicelli at the straight-forwardly named Gordonvale Cafe is on-point.
The dish, known as Bun Ga Nuong in Vietnamese, features grilled chicken and fresh vegies and herbs atop a delicious bowl full of vermicelli noodles. Don't forget the sweet 'n' sour fish sauce on the side.
And it's only $11.90!
DETAILS: Gordonvale Cafe, 38 Norman St
---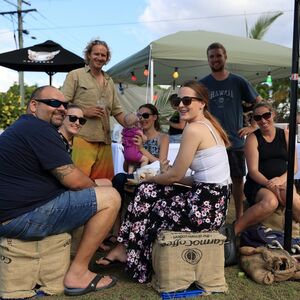 5. MEET EAT REPEAT WILL REPEAT IN EARLY 2017
In October the team at Tropic teamed up with the millennial crew at yRepublic to bring you pop-up street food event Meet Eat Repeat at the West Cairns Bowls Club.
Featuring some of the city's finest chefs and street vendors, we wanted the event to be focused on great, tasty, unique food.
Plus cheap beverages, great live music, lawn games and all round good vibes.
But the food was the thing. And nearly 1000 of you local food lovers turned up to enjoy it. We had such an amazing time.
Well, we're excited to announce Meet Eat Repeat will return in early 2017. Stay tuned to TropicNow for more details. Rest assured, it will be more amazing than the first one with an even greater focus on pop-up street food you won't find anywhere else.
In the meantime, watch out for edition 3 of Tropic magazine for a lovely photo spread on the very first Meet Eat Repeat.
---