All systems go for Bellview Hotel redevelopment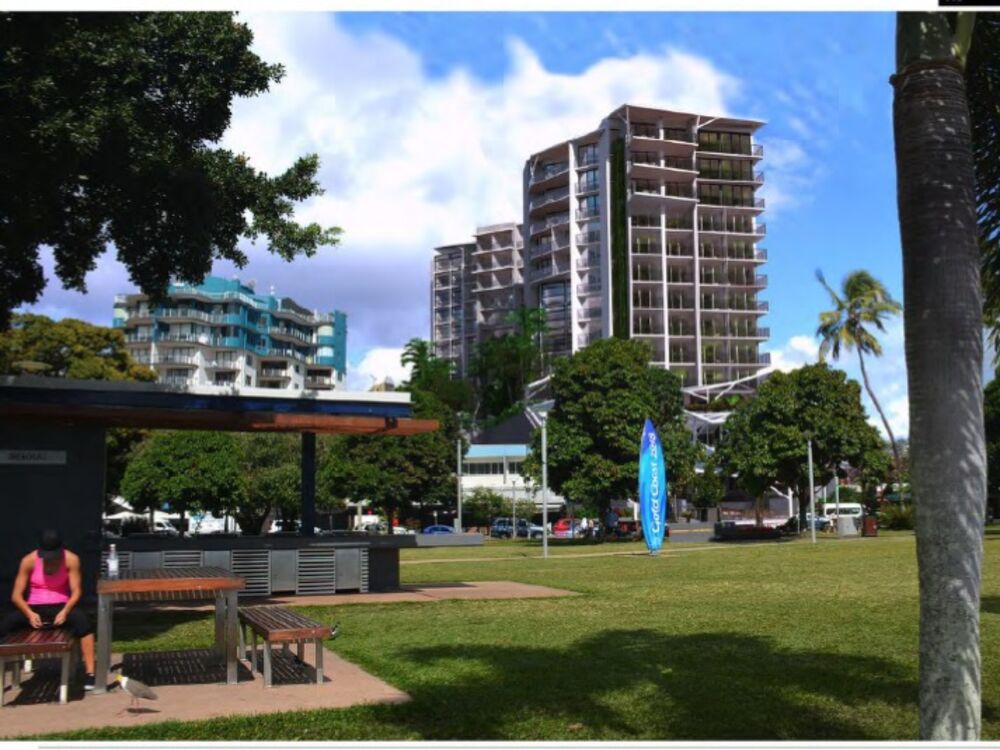 ---
The proposed $120 million redevelopment of the Bellview Hotel has been given the green light by Council.
The project, one of Crystalbrook Collection's three $370 million projects in the Cairns CBD, was given the thumbs up at Council's monthly Planning and Environment Committee meeting.
The development comprises two 46m high towers containing 276 hotel rooms, six three-bedroom units, function room and commercial space.
The existing 56-room Bellview Hotel, the office building known as Virginia House and two smaller CBD buildings will be demolished to make way for the redevelopment, which will front both the Esplanade and Abbott Street.
The new Bellview will feature an "urban style bar and street eatery" on the Esplanade side and porte cochere and main hotel entry point on Abbott St, plus first floor swimming pool, yoga and meditation centre and retail offerings.
Mayor Bob Manning welcomed the progress on the latest instalment from GA Group's investment in Cairns.
"This will be the third development to get underway from GA Group," he said.
"I doubt Cairns has ever been in the position of having three major developments by one developer under construction at the same time.
"Across the three projects, we're talking about five towers going up at once.
"This is a massive investment in Cairns and one that will bring almost unprecedented economic benefit to our city."
IN OTHER P&E COMMITTEE MEETING NEWS…
• Nearly 100 new residential lots will be created by subdivision projects at Brinsmead and Kewarra Beach, with Council approving (with conditions) the two developments, which will result in 15 and 77 residential lots respectively.
• Council has given the tick to a new retirement village at Clifton Beach, which will feature 84 individual living units and communal areas, including a pool, lawn bowls and terrace area.
• A new centre – to be built in two stages in Manunda –to house TNQ's Chinese heritage and cultural activities has been proposed by the Cairns and District Chinese Association Incorporated (CADCAI).