Cairns former model makes gridiron history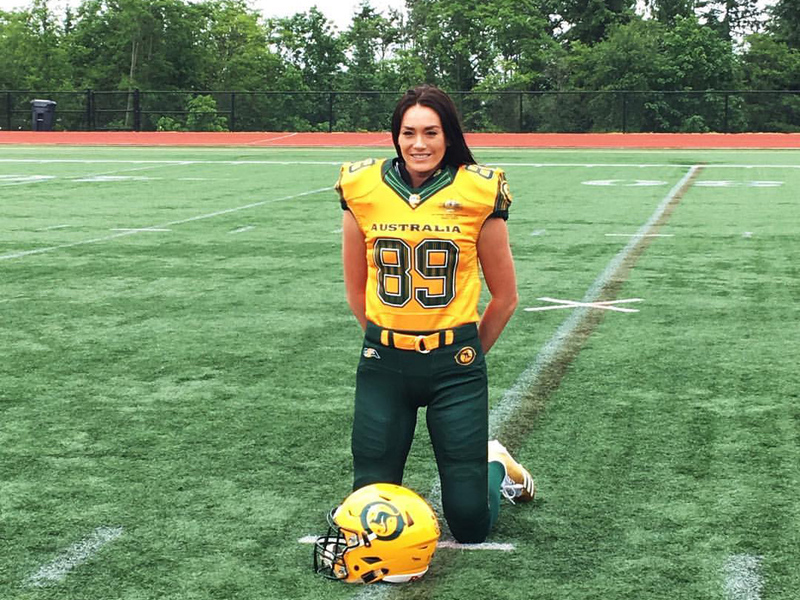 ---
Move over Wonder Woman, Cairns has its very own superhero in the making.
Mel Kelly is about to make history by taking to the field in the first Australian Outback gridiron team to compete in the IFAF Women's World Championship of American football.
The former international model turned gridiron champion aims to use her profile and position to break down traditional boundaries of femininity and show that women can be "strong, athletic and beautiful".
Mel is about to travel to Canada to take part in the championship, starting on 24 June.
HISTORY IN THE MAKING
With gridiron being a male-dominated sport, Mel trains with the men's team when she is on home turf.
The inspiring sportswoman is currently recruiting budding female gridiron players in the hope of starting an all-female team in the Tropical North.
The Cairns Gridiron Association highlights the lack of exposure of the sport as the key barrier for recruiting more female players.
"The struggle is competing with the popularity and exposure that the AFL and rugby have and adjusting to work around them," a spokesperson said.
AN INSPIRATION
Mel hopes not only to get more women into sport, but to inspire young women to transcend feminine expectations and chase their dreams.
Apart from her tough persona and fierce tackling on the field, Mel also runs a local lady's boutique in Cairns, and credits the success of her business to many of the traits she learned through the sport.
As Mel might say, being feminine and strong isn't contradictory: it's complementary.
See Mel in action when the Cairns Gridiron Association screens the American Football World Championships at The Red Beret live this Sunday 25th June from midday.