4WD extravaganza back in action in TNQ after five-year hiatus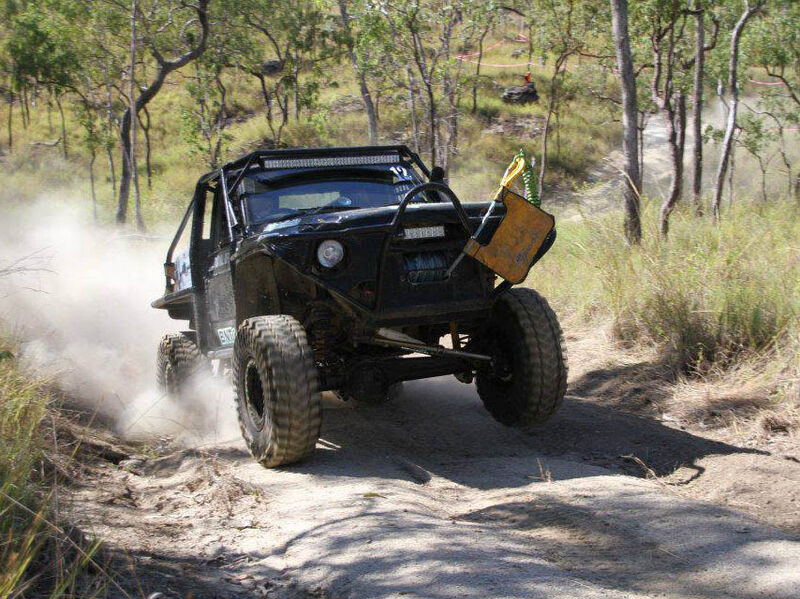 ---
Adrenaline junkies: rejoice!
The Tropical North's only 4 x 4 competition is heading to a bushland track on the Tablelands and local 4WD enthusiasts are getting ready to get behind the wheel and test their limits.
Held over three days, the ARB FNQ Offroad Challenge sees 4WD drivers and their vehicles taking to the rugged terrains of Low4 Off Road Park near Tichum Creek, approximately 50km south-west of Cairns.
The Tablelands event proved to be a must-see event for any adrenaline lover during its previous seasons in 2011 and 2012. After a five year hiatus, the Challenge is back and bigger than ever.
The event was devised by Chris Weiden, a passionate 4 x 4 competitor, and his wife Kylie.
After Chris travelled to Mackay yearly to partake in a competitive 4WD event, the couple saw a gap in the market and worked together to produce a similar event in the Tropical North.
Previous years have seen over a thousand spectators flock to the event to catch a glimpse of the vehicles racing against the clock through some of our region's most challenging environments.
Local 4 x 4 enthusiasts can nominate to take part in Open and Weekend Warrior classes, with drivers and teams from across North Queensland set to battle it out across the three-day tournament.
Organiser Kylie Wieden highlights that this event provides a safe and regulated environment for 4 x 4 drivers.
"There's nowhere to go that's controlled or safe for 4WD enthusiasts. We provide something for that. We want to provide events yearly or even more regularly to try and grow the sport in Far North Queensland," Ms Wieden states.
The event is held at a dedicated 4WD drive park near Titchum Creek, making it a safe place for budding competitive drivers to test their skills.
With family-friendly activities such as a jumping castle plus a camping site nearby, you can even make a whole weekend of it.
The ARB FNQ Offroad Challenge runs between 21st and 23rd of July. Click here for more information and ticket details