Gala celebration set to launch CIAF 2017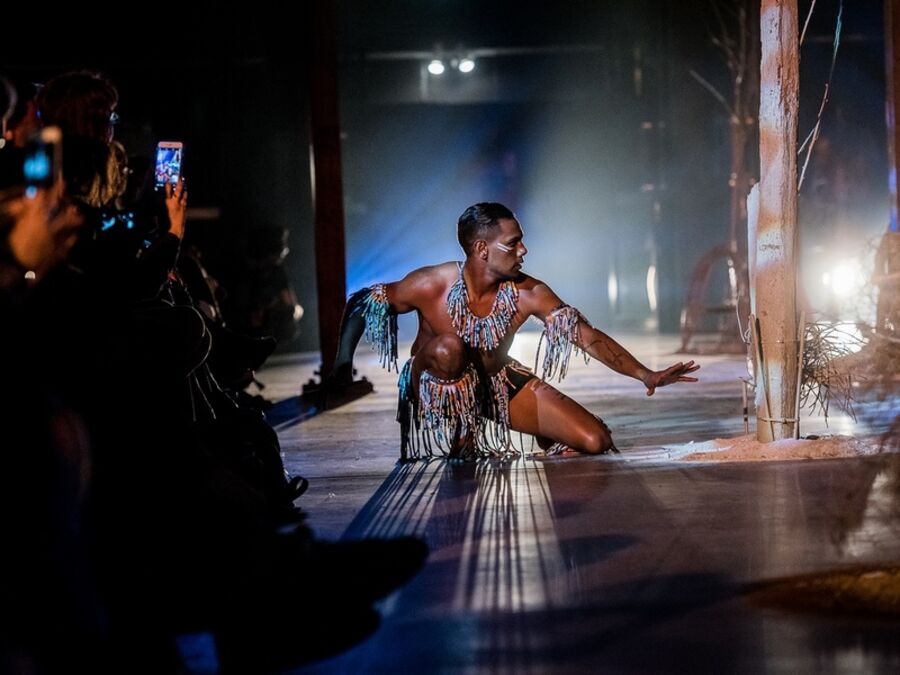 ---
The opening night celebration for the 2017 Cairns Indigenous Art Fair is set to be a kaleidoscope of traditional art, dance and storytelling.
The event, to be held at the Cruise Liner Terminal next Thursday 13 July, will be a celebration of Aboriginal and Torres Strait Islander cultures and traditions.
The opening night will also honour the winners of the prestigious CIAF Art Awards, which will be announced by Queensland Premier Annastacia Palaszczuk.
---
---
Opening night attendees will join Indigenous artists under the stars to enjoy an array of traditional and contemporary artwork, music and dance.
The highly anticipated line-up includes the acclaimed Torres Strait Island Maluilgal Dance Group, who will perform a theatrical dance called "A Story, Guyul to Kuiyam 10,000 Years Stong."
Alongside this, party-goers will also be treated to the soulful music of John Geia, a renowned and influential figure in contemporary Indigenous music.
"I want to promote change and understanding, melodically and harmoniously," Geia stated, "while still sharing the little known aspects of Aboriginal history."
Indigenous actor Luke Carroll, who is known for his roles in Stone Bros and The Alice, will MC the event.
CIAF Artistic Director Janina Harding believes the opening night is a fantastic opportunity for the community to come together and celebrate Indigenous and Torres Strait Islander traditions and culture.
"We are truly excited for this year's Opening Night party that we believe has all the magical ingredients to be truly special and memorable," she said.
This year's Opening Night was organised by Cairns-based talent Deline Briscoe, an internationally acclaimed singer from the Gugu Yalanji of North Australia. Briscoe showcases and celebrates her Indigenous heritage through her music and has now turned to getting the whole community involved in celebrating the works of our regions Indigenous artists.
The CIAF Art Awards will celebrate many of these incredible artists. The winners will be announced at the end of the Opening Night and will share in a prize pool of $45,000. Categories include the Award for Innovation and The Premier's Award for Excellence.
While this year's opening night line-up is already incredibly impressive, Ms Harding hints that there are a few exciting surprises in the works.
"Each year we plan to surprise and delight and this year will be no exception with a number of surprises under wraps that will add to the bountiful atmosphere," she said.
The CIAF opening night will take place on The Green at Cairns Cruise Liner Terminal on Thursday 13th July between 6.30pm and 10pm. Tickets can be purchased on Ticketlink.