Paralympic superstar racing into Cairns for Ironman events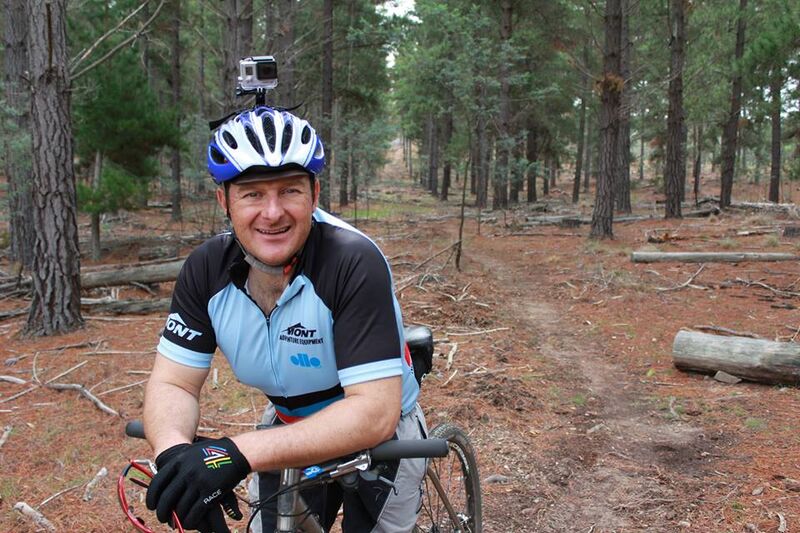 ---
There aren't many people who could take part in a gruelling Ironman event, host a 200-seat fundraising lunch and take in a few rounds of TNQ sightseeing all in four days.
But Michael Milton isn't most people.
Australia's most successful Paralympian has been called "the definition of inspiration", and one look at his life and sporting history explains why.
Despite losing his leg to bone cancer as a child and being diagnosed with oesophageal cancer in 2007, Mr Milton is one of this country's most elite athletes, with 11 Paralympic medals, a slew of broken records (including fastest Australian downhill ski time), two Kokoda Trail treks and an ascension of Mt Kilimanjaro under his belt.
And now, just days after successfully completing the Ultra-Trail Australia race – a 50km endurance event through the Blue Mountains – Mr Milton is coming to Cairns to again push himself to the limit... and help others push theirs.
COUCH: CARING FOR THE CAIRNS CANCER COMMUNITY
This Thursday, the decorated athlete will bring his wit and wisdom to the fore as keynote speaker for the annual COUCH corporate luncheon and auction.
COUCH – Committee for Oncology Unit at Cairns Hospital – is a community action group formed to raise funds and awareness in order to improve the facilities and services available to cancer sufferers in the Cairns regions.
The group, founded by Charles and Pip Woodward, was responsible for the establishment of the Liz Plummer Cancer Care Centre at Cairns Base.
As the official charity of Cairns Ironman 70.3 for the fourth year running, COUCH will be raising funds for the establishment of the Wellness Centre at Manoora, which will offer a broad spectrum of services to Far North Queensland cancer patients and their carers. Construction work on the centre is slated to begin in September.
"As a two-time cancer survivor, COUCH is a charity close to my heart so I'm keen to work with them," Mr Milton said.
COUCH director Michael Nelson said he was thrilled to welcome Mr Milton, promising a "spectacular" event for an "unashamedly local" cause.
"The Wellness Centre is designed to be a place where local people can go after their primary treatment at the Liz Plummer Cancer Care Centre," Mr Nelson said.
"It's a place where people can make sure their headspace is right, which offers the absolute best chances for cancer remission.
"The Wellness Centre is not just for cancer sufferers, but their families and everyone close to them as well that is going through this journey."
The lunch – held from 11.30am at Pullman Cairns International – will include a charity auction presided over by John Watts from Astute Finance, with everything from accommodation and appliances to wine and wetsuits up for grabs.
Bookings are essential (and seats are being snapped up quick!): click here and don't miss out.
TAKING IT TO THE STREETS
Mr Milton will swap public speaking for pavement pounding come Sunday, as he makes his Ironman 70.3 debut.
The course, billed as one of the world's most panoramic triathlons on the planet, features a 1.9km swim, 90km cycle and 21.1km run.
"My last triathlon was the 2013 Lake Crackenback Cross Triathlon but I have always wanted to do a long distance triathlon," Mr Milton said.
"I've done all the individual legs and now I just need to put them all together.
"Ironman Cairns 70.3 could be a jump up from a sprint triathlon or I can think of it as a step down from the 12-hour 50km Ultra to six and a half hours.
"I have done a lot of running and riding lately and, although I haven't been in the pool, I am still a good swimmer, especially in a wetsuit.
"I go in without ideal preparation but at the same time I am not really racing. I am happy to take part, have fun and just finish.
"My family is coming up for five days and I'm looking forward to doing some local tourism stuff with the kids."
Keen on watching Mr Milton – and the rest of the Ironman athletes – cross the line on Sunday? Join the COUCH team at their trackside marquee on the finishing chute for great views, wonderful company and top-notch hospitality. To book, click here.