Cafe owner in disbelief at customers who refuse to come back because he is gay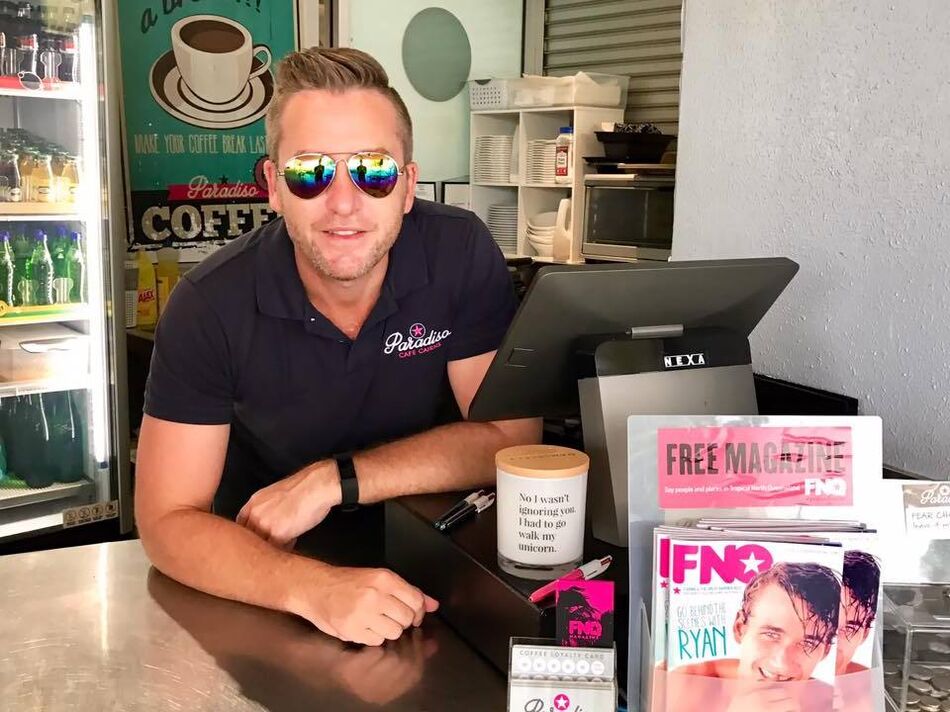 ---
The owner of a popular Cairns cafe is in disbelief after discovering he'd lost customers because the business is gay-owned and operated.
Jay Horne, co-owner of Paradiso Cafe, found out yesterday that a couple who had been "regulars" for at least eight months made it clear they would stop frequenting the Abbott St establishment because he and his staff are gay.
Mr Horne said he was stunned to learn that he'd lost business because of his and his staff's sexuality.
Out of respect for the couple, Mr Horne asked that they not be named publicly by TropicNow.
"I'm finding it very difficult to comprehend," he said.
"The couple had a conversation in which they stated that they wouldn't be coming here any more because we're a gay-owned business.
"They still walk past every single day but now they refuse to acknowledge us.
"As the owner of a café, I've never before experienced anything like this."
Mr Horne, who is also the publisher and editor of gay travel publication FNQ Magazine, said he struggled to understand the rationale behind the couple's decision.
"If we had bad customer service or our food was poor, I could understand," he told TropicNow.
"But to voice the fact that we're gay-owned and operated as being their reason is so hard to understand.
"One of the issues the gay community has faced over the last 20-25 years is that there are stigmas attached to our sexuality, for example, the belief that HIV AIDS was a gay disease.
"The only thing I could really think was 'okay, maybe these people think that we have a disease or a virus that they were going to contract through our café', or that they believed that if we touched them, they would end up gay.
"You cannot catch being gay. And I do find it offensive that people do have that belief.
"I just consider people as people, and that's how others should consider us and consider people's businesses.
"I do understand there are generational issues that make these things happen, but it's just a little bit upsetting, though in the end, it's their loss.
"Things like this just prove that there is still so much work to be done, even now in the 21st century."
Mr Horne said that after learning of the couple's boycott, he spent six hours working out how to handle the issue.
He considered confrontation but decided that rather than "just getting angry" he would make others aware of the situation via social media - without naming the couple.
His Facebook post has since been shared around the world throughout both LGBT and heterosexual communities.
"I'm an advocate for the LGBT community, and my priority is letting people know that these issues still exist," Mr Horne said.
"I do like to consider myself in a positive sense, that I have the ability to influence or change perceptions even ever-so-slightly. Because ever-so-slightly ten times makes somebody's perception change."
Another Cairns café made headlines last year when a customer refused to be served by a barista of African heritage because of the colour of her skin.