Cairns futsal players kicking goals on the global stage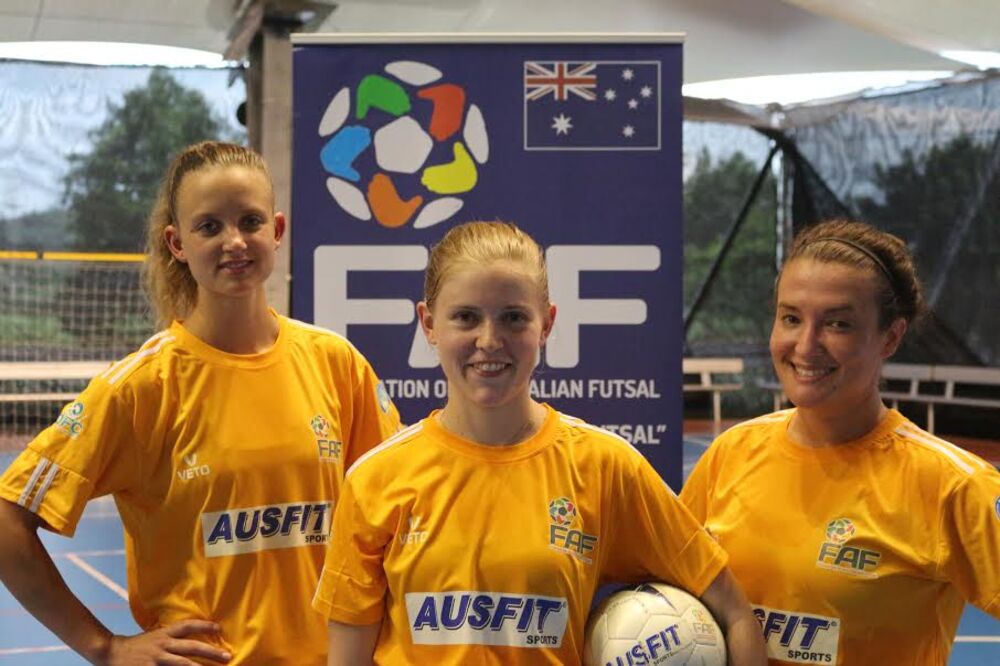 ---
Three Cairns athletes are Barcelona-bound and going for gold at this year's AMF Women's Futsal World Cup.
Natalie Anne Castro, Danielle Reed and Stacey Jones were today named to the Australian Women's National Futsal squad, which will head to Spain in November to battle 11 other nations for global glory.
The women's team will prepare for the World Cup in training camps in Cairns, Brisbane and Melbourne.
Futsal's FNQ development officer Tony Cifuentes said the selections echoed the growth of the sport in the region.
"This is fantastic news for futsal in the Far North as we continue to develop players and offer them pathways into representing their country," Mr Cifuentes said.
"It's been hard work, but now we're reaping the rewards."
The impending World Cup is not the first time FNQ futsal players have taken to a global stage: locals Jack Goodwin and Ciaran Church represented Australia in the Under-17s World Cup held in Paraguay last year.
---
WHAT IS FUTSAL?
Futsal, invented in 1930 in South America, follows similar rules to soccer but is played on a smaller indoor pitch, uses a smaller, low-bounce ball and is played by teams of five, as opposed to eleven.
"It's much faster and involves lots more goal-scoring than soccer," Mr Cifuentes said.
"It's also played year-round, which means outdoor soccer and football players can get into it when their sports' seasons are over."
Though the sport was introduced to the far north about 15 years ago, futsal has exploded in popularity since the Redlynch Central Sports Stadium was built in 2010.
"It's absolutely taken off in the last seven years," Mr Cifuentes said.
"In our peak season, summer, we get about 200 teams playing here each week, which is phenomenal.
"We have 1300 registered members, making us one of the biggest clubs in all of Queensland."
Follow the team's progress towards World Cup glory here.