Cairns 'open for business' as temperatures soar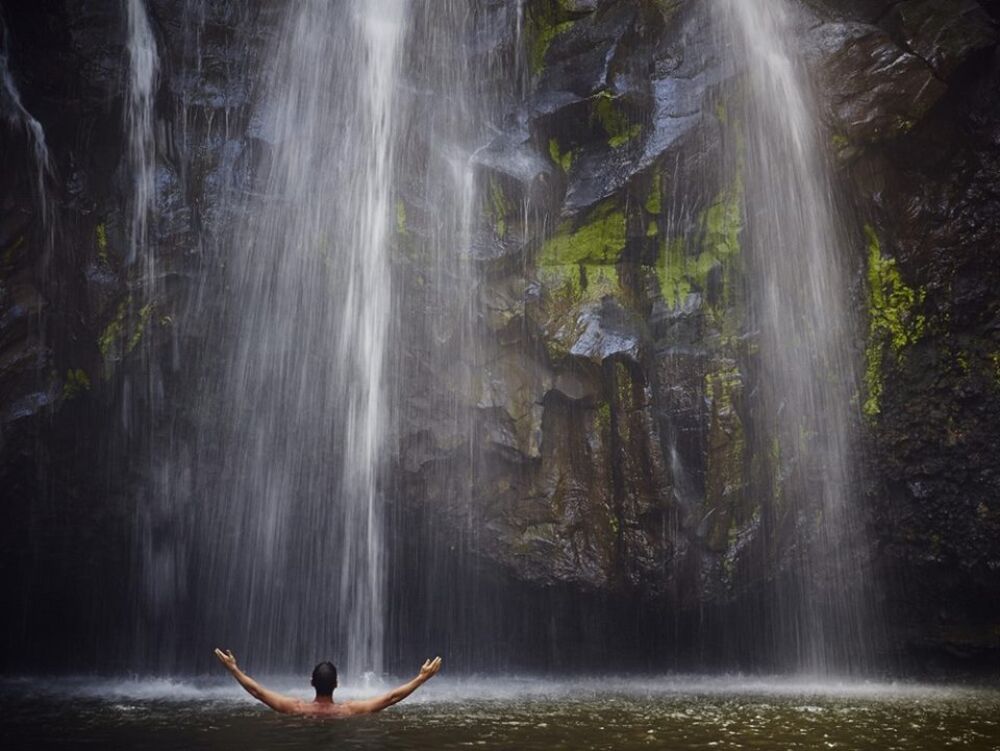 ---
Cairns will experience temperatures in the mid-30s this week - up to 5C hotter than average - due to the influence of Cyclone Debbie.
But higher temperatures are the only impact of the cyclone in Tropical North Queensland, as local tourism leaders band together to send a message to the world that Cairns is "open for business."
With capital city media outlets scaring viewers down south and overseas with the impression that the entire Queensland coast is being battered by the Category Four cyclone, tourism operators are working hard to get the true state of local affairs out to the world.
Tourism Tropical North Queensland (TTNQ) Chief Executive Officer Alex de Waal said TNQ had been enjoying clear sunny days since the low pressure system had begun tracking south of Cairns over the weekend.
"Cairns and Tropical North Queensland is open for business with both the Cairns Airport and the Cairns Port open," he said.
"All 600 plus tours including those to the Great Barrier Reef and the Wet Tropics rainforest are operating as normal."
SET TO SIZZLE
While TNQ has escaped Debbie's windy wrath, the cyclone is responsible for the abnormally high temperatures currently scorching the far north.
The Tropical North is set to sizzle until late in the weekend with consistent highs in the mid-30s, an unseasonable jump of four to five degrees.
Bureau of Meteorology forecaster Shaun Luscombe said westerly winds created by Debbie – 500-plus kilometres to the south though she is – was behind the jump in the mercury.
"Cyclonic flow winds are dragging a warm air mass down from the Tablelands to the coast and producing these high temperatures," Mr Luscombe said.
"The heat will continue for the next couple of days as the cyclone moves inland.
"A south-easterly change should be coming through late in the weekend, when cooler temperatures will return to the coast."
Despite an earlier prediction that parts of the far north would experience katabatic winds – strong gales that flow down mountain ranges and through valleys – as a result of the cyclone, there is now a less than 50 per cent chance of this happening.
"The cyclone's slow movement has almost entirely removed the chance of katabatic winds up here," Mr Luscombe said.
"It's just not gotten into the right position.
"There's a slight – less than 50 per cent – chance that some areas may experience these winds tomorrow morning, but it's not likely."
Equally unlikely is a drop in sea temperatures in the Coral sea between here and Townsville, an area currently plagued by mass coral bleaching.
Unprecedented back-to-back bleaching of parts of the reef between Cairns and Townsville has been blamed on unusually high sea temperatures.