Cairns pasta restaurant takes customer service to heart-warming new heights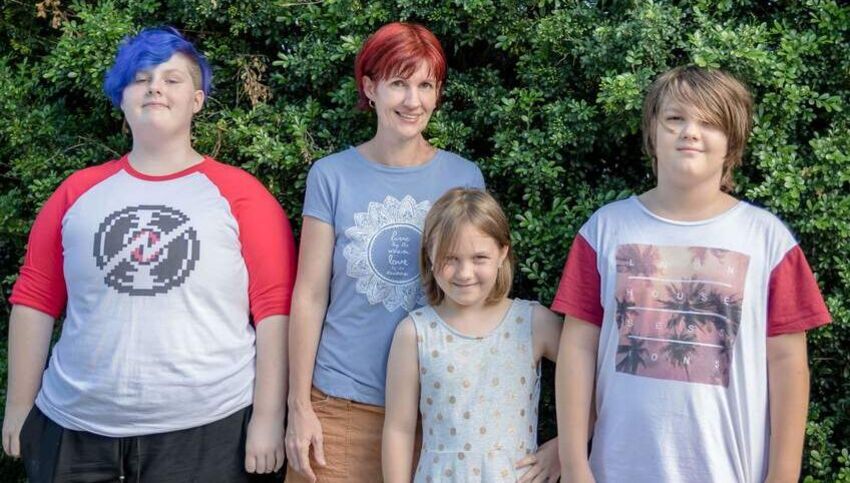 ---
When Bentley Park mum Leigh Dall'Osto took her family out to dinner at buzzy city eatery Fasta Pasta on Wednesday night, she wasn't expecting much.
The mother of three children – all of whom are on the autism spectrum – knew from experience that what can be a simple joy for many families often turned into a "draining" ordeal.
And sure enough, it was happening again.
Her 11-year-old son Lachlan, who has Level 3 autism, had ordered a meal – steak, mushroom sauce, chips – in which none of the food was to touch. The dinner unexpectedly came with a salad, the dressing of which had, unbeknownst to Lachlan, seeped on to a chip.
He popped the chip into his mouth, and heartrendering chaos broke loose. The boy spat it out, burst into tears and "just panicked".
"I saw him begin to disintegrate, and my heart sank. I know from experience that once something like this happens, it's so hard, sometimes impossible, to turn it around," Ms Dall'Osto told TropicNow.
"He's 11 but looks 14 – and he gets so embarrassed when everyone starts looking at him. Nobody expects a big kid like that to cry. But he can't help it."
Ms Dall'Osto, who owns the LoveLeigh Cakery in Edmonton, said she was en route to take the dinner back to the kitchen, when she noticed staff already coming her way.
"Lachlan still had his head down on the table, but they went right up to him, rubbed his back and said 'It's alright mate, we'll make everything perfect'.
"Suddenly he realised he didn't have to be ashamed, that the whole night wasn't ruined."
Five minutes later, the chef personally delivered the deconstructed dinner: steak on its own plate, freshly-made chips and mushroom sauce, all in their own bowls.
"The chef asked Lachlan in an absolutely genuine tone, 'Is this to your liking sir?', and yes, he did! He ate all of his food, which was just incredible."
Leigh said that halfway through the revamped meal, three of the staff caught her eye and gave her a questioning look.
"I raised two thumbs up. I kid you not, they turned to the bar staff and kitchen staff and all of them repeated the two thumbs up to a captivated audience and there were huge grins all round.
"Never have I felt more welcome with quirky kids."
---