Hundreds of jobs to be created as work begins on latest Crystalbrook Collection project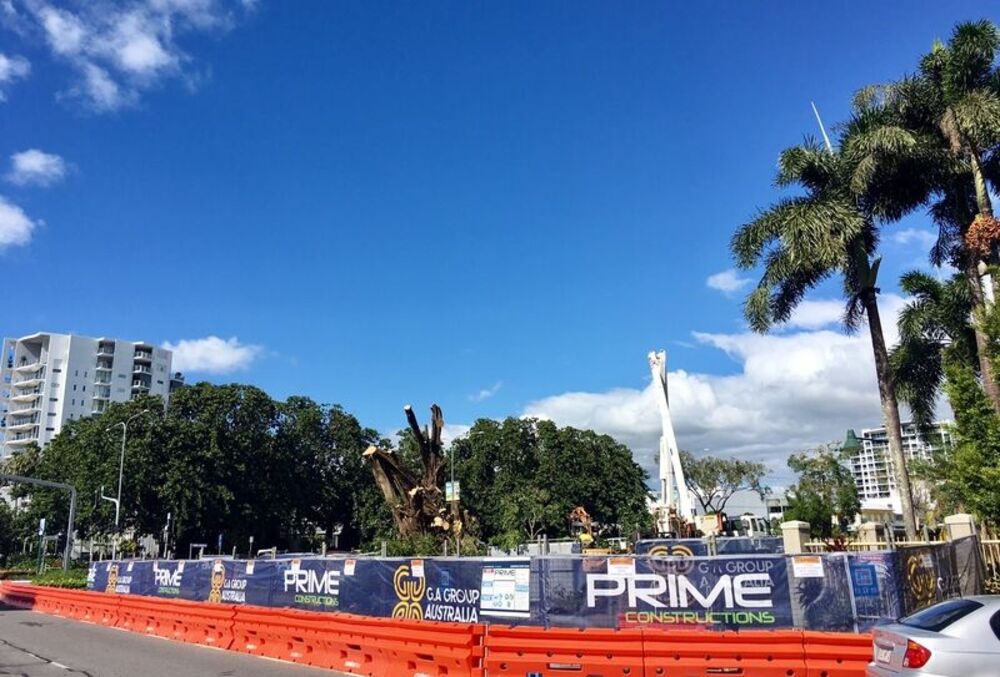 ---
The construction of a multi-million dollar "twin tower" project gets underway tomorrow morning, paving the way for hundreds of new job opportunities.
The $120 million Abbott Street project – expected to be operational by early 2019 – is the second of three hotels to be developed in Cairns by GA Group Australia's Crystalbrook Collection.
The project will comprise two towers, with one housing 222 hotel rooms, function spaces, restaurants and bars, and another with 110 apartments.
Director of the Prime Group, the project's principal contractor, Andy Taylor said the development would see 600 jobs created during construction, with a further 150 jobs once the hotel is operational.
In addition to the twin towers project" work is already underway on the Crystalbrook Collection's $130 million redevelopment of the Tradewinds Esplanade. Work on transforming the Bellview Hotel into a 300 room waterfront hotel – with a "street food dining experience" – will commence in late 2018.
It is estimated that the three projects – a total investment of $370 million – will contribute over $900 million to the Cairns economy, and create almost 2600 positions across multiple sectors.
STRICT ENVIRONMENTAL GUIDELINES

Mr Taylor acknowledged concerns over flying foxes, saying trees removed this morning adhered to all required guidelines following recent approval from the Federal Department of Environment.
"Let me emphasise that we have strict environmental guidelines to follow during construction and we will be ensuring these approved guidelines are followed in detail," he said.
"It is in everyone's best interest that the environment is protected throughout all development phases in the city.
"We plan to plant well in excess of the existing trees removed in the completed project.
"The architectural design has been very much inspired by the lush rainforest surrounding this region."
---