New board members announced for Cairns Hospital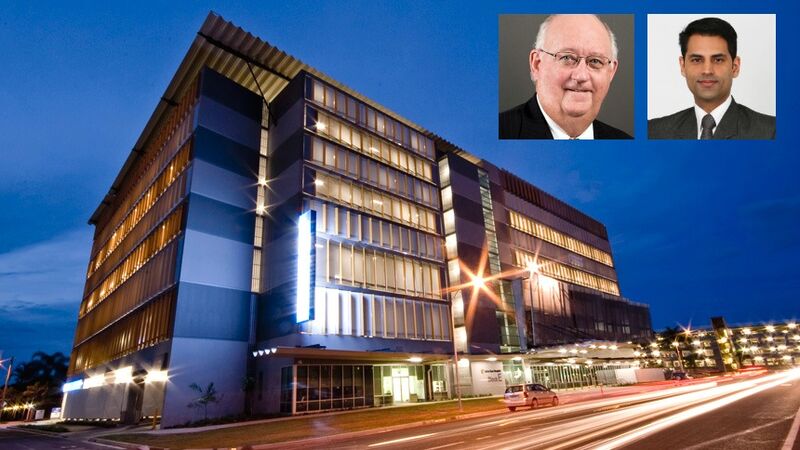 ---
TROPIC NOW EXCLUSIVE
Some familiar faces have been appointed to the new Cairns and Hinterland Hospital and Health Board in a new era for the troubled organisation.
TropicNow can reveal retired businessman Clive Skarott AM and local lawyer Luckbir Singh have been appointed Chair and Deputy Chair respectively.
Chris Boland from Ports North, hospital intensive care specialist Sean McManus and Professor Lee Stewart from James Cook University have also been appointed.
They'll be joined by Tracey Wilson, a director of community engagement consultancy firm Working Visions, management consultant Jodi Peters and Indigenous health service expert Nancy Long.
The new board was announced today in the Queensland Government Gazette, before any official media release or announcement by Health Minister Cameron Dick.
The Gazette lists their starting date as being next Tuesday, May 16th.
Most members of the new board have been appointed for a three-year period, apart from Mr Skarott, Ms Peters and Ms Wilson, who are listed as being two-year appointments.
The previous board resigned en masse in September last year, following revelations that the health district was facing an $80 million deficit – more than 10 per cent of its operating budget – for the financial year.
The board cited a lack of confidence in Health Minister Cameron Dick, who had asked them to provide reasons why they shouldn't be fired, following the budget blowout discovery.
Resigning board members included chairwoman Carolyn Eagle, Leanne Bou-Samra, Dr Felicity Croker, Joann Schmider, Gillian Shaw, Dr Peter Smith, and Anita Veivers.
The walkout was the first to have occurred under Queensland's then four-year-old Hospital and Health Service Program.