Do we need to build another prison in North Queensland?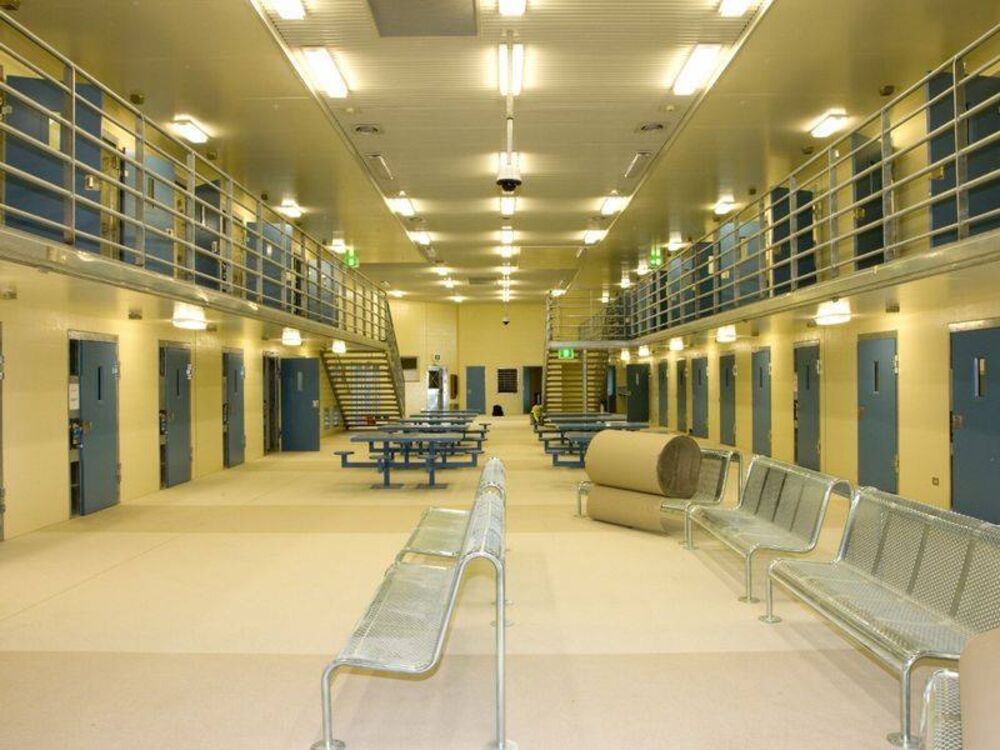 ---
It was hailed as Australia's largest expansion of an operating prison in the nation's history, a $445 redevelopment designed to cope with growing prison numbers.
Four years ago, the Lotus Glen Correctional Centre redevelopment was opened with grand fanfare by then-Police and Corrections Minister Jack Dempsey, who spruiked the "dramatic increase" in bed numbers from 496 to 690.
Today, that $445 million expansion is proving to be grossly inadequate.
As of May 23, Lotus Glen is more than 80 prisoners over capacity. Figures provided to TropicNow by Queensland Corrective Services show there were 780 prisoners in secure custody at Lotus Glen.
That's 84 more inmates than there are beds.
And still the prison population keeps growing.
And still no politician, public servant or union spokesperson appears to have any answers about how rising prisoner numbers will be curbed or managed into the future.
Despite a range of questions posed to the department by TropicNow, Queensland Corrective Services (QCS) would only say it manages overcrowding at Lotus Glen by doubling up prisoners in cells, most commonly by using mattresses on the floor.
The QCS spokesperson declined to comment on whether Lotus Glen would be further expanded to cope with the growing number of prisoners at the facility, saying only that the built cell capacity of the statewide correctional system would increase next year.
The spokesperson said extra cells would be built in southern prisons, including those in Ipswich, Wacol and Rockhampton.
At present, all but one of Queensland's high-security prisons are severely overcrowded by a total of more than 1600 inmates.
The figures show there are 7744 prisoners in Queensland's 12 high-security facilities that were built to hold 6138 people.
CANNABIS DECRIMINALISATION: A SOLUTION?
When asked about what could be done to stem the overcrowding of prisons such as Lotus Glen, QCS told TropicNow that the organisation dedicated its "efforts to addressing offending behaviour, increasing employability and supporting safe resettlement into the community".
"It is these efforts that reduce risk to the community and reduce prisoner numbers," they said.
But with no further detail provided, and the prison bursting at the seams, it seems these measures aren't quite enough.
The relaxation of Queensland's drug laws has been hailed as a potential solution to ease the overcrowding of Lotus Glen and other state prisons.
While the official figures are vague on exactly how many prisoners are locked up for minor drug charges – such as possession of marijuana – ABS statistics show there were 688 prisoners were behind bars in Queensland for "illicit drug offences" in 2016.
The Australian Crime Commission has stated that cannabis "continues to account for the greatest proportion of illicit drug use in Australia", with one report stating that 87 per cent of all cannabis arrests were for simple possession.
Public health NGO Drug Policy Australia notes that cannabis possession "justifies a massive drawdown of resources, probably $600m of the $1.1 billion Australian drug war budget".
"Legalising cannabis would allow law enforcement bodies to concentrate on what the community considers to be the really damaging drugs, like ice and heroin.
"Those extra resources could also be used for any number of better uses such as social workers, nurses and counsellors."
The idea of decriminalising cannabis is one that has the backing of a number of prominent Australians, including Former Federal Police Commissioner Mick Palmer.
Mr Palmer recently told ABC News Breakfast that his views on drugs had changed in the 40 years since he was a young policeman.
"Since I retired, I have devoted a fair bit of time to work more closely with the drug user coalface and it has become obvious we can't arrest our way out of it.
"Law enforcement can't solve what is a serious issue and we need a more multi-faceted approach to deal with the problem."
Mr Palmer is a member of the board of the Australia 21 think-tank, which has called for a new approach that distinguishes between high-end drug offences and personal use and possession.
The Australia21 report also has the support of three other former police commissioners and assistant commissioners, former Victorian Premier Jeff Kennett, two former heads of Corrective Services, a former Supreme Court Judge and a former Director of Public Prosecutions.
Data from 2013's National Drug Strategy Household Survey shows that one in four Australians (26 per cent) believe that personal use of cannabis should be legal, with 67 per cent of all respondents saying they did not support possession of cannabis being a criminal offence.
The survey also showed that 42 per cent of people believed that a caution, warning or no action would be appropriate for possession of small amounts of cannabis.
The National Drug Strategy Household Survey was last held in 2016, with results to be announced later this year.