Future residential centre for Indigenous girls given $12 million boost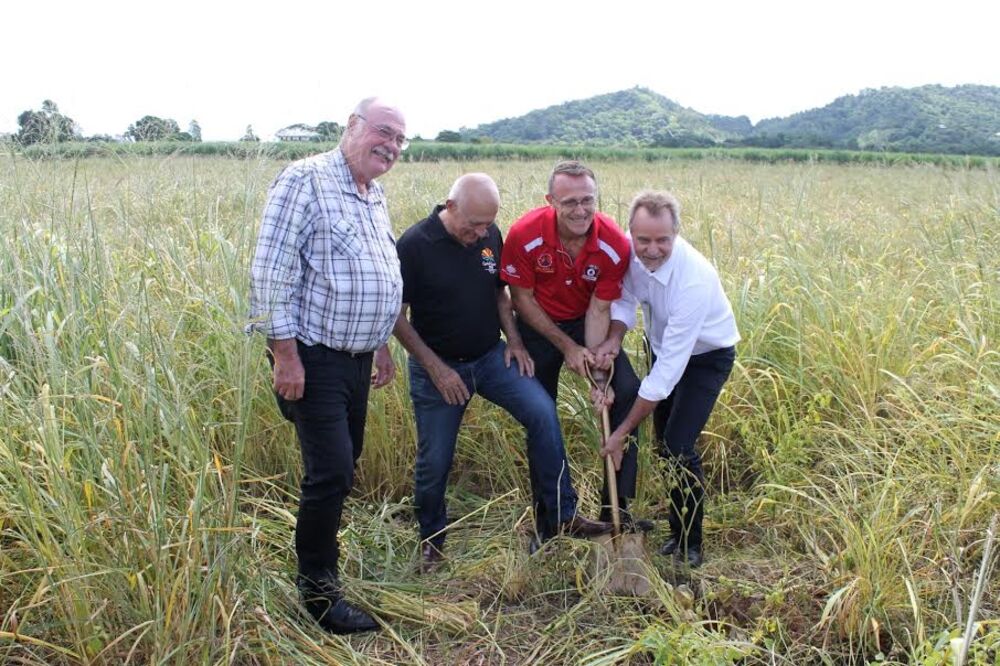 ---
The sod has been turned on a new residential centre designed to give Indigenous girls from isolated Far Northern communities a head start on their futures.
The AFL Cape York House for Girls, to be established in Redlynch, will support up to 48 female ATSI high schoolers who need to move from their remote communities to complete their education and transition from school to further education or employment.
The house will provide a safe, culturally-appropriate home for the students – who will attend mainstream public and private schools across Cairns – and will address a shortage in education, employment and training facilities for young Indigenous women.
The Coalition government today announced a $12 million investment in the project.
SUPPORTING SUCCESS
At the facility's future site this morning, Minister for Indigenous Affairs Nigel Scullion said that the house would help young Indigenous women from communities across Cape York Peninsula, Torres Strait Islands and Gulf of Carpentaria to reach their full potential.
"While Indigenous women are attending university in greater numbers than Indigenous men, they have higher levels of disengagement after school, and lower employment rates.
"Often, this is because they are more likely to have caring responsibilities at younger ages which can impact on their engagement in school, and participation in employment throughout their lives."
Member for Leichhardt Warren Entsch said students who boarded away from home were faced with a number of challenges requiring "tailored wrap-around support", which the home will provide.
The project announcement comes four years after the successful establishment of the AFL Cape York House for Boys, located in Portsmith.
The proposed House for Girls is set to go before Cairns Regional Council next week as part of the final draft of the Redlynch Sport and Recreation Parklands Masterplan.
Cairns Mayor Bob Manning said the construction of the facility would provide a "solid starting point" for delivery of the rest of the masterplan.
"This multi‐use facility will address the needs of local sporting and community groups, schools and above all, provide a critical network for our young girls," Cr Manning said.