Locals deals: Tropic Now's guide on to things to do, eat, drink and experience at a discount
The Cairns COVID-19 lockdown may have ended, but local tourism and hospitality businesses are still doing it tough, with a downturn in domestic visitors because of continuing stay-at-home orders down south.
On the upside, that means discounts for locals!
Tropic Now has investigated the best offers and businesses to support.
There's everything from cheeky getaways to day trips, spa treatments and food.
##ArticleBannerAd##
Things to do
Fitzroy Island
Locals can save 40% on the Fitzroy Flyer to visit the island's green turtles and Nudey Beach, which was named the best beach in the country in 2018.
Adults pay $50 (usually $85) and children pay $30 (usually $42.50).
If you want to stay at the resort, a locals discount of 15% applies.
MORE: Fitzroy Island Resort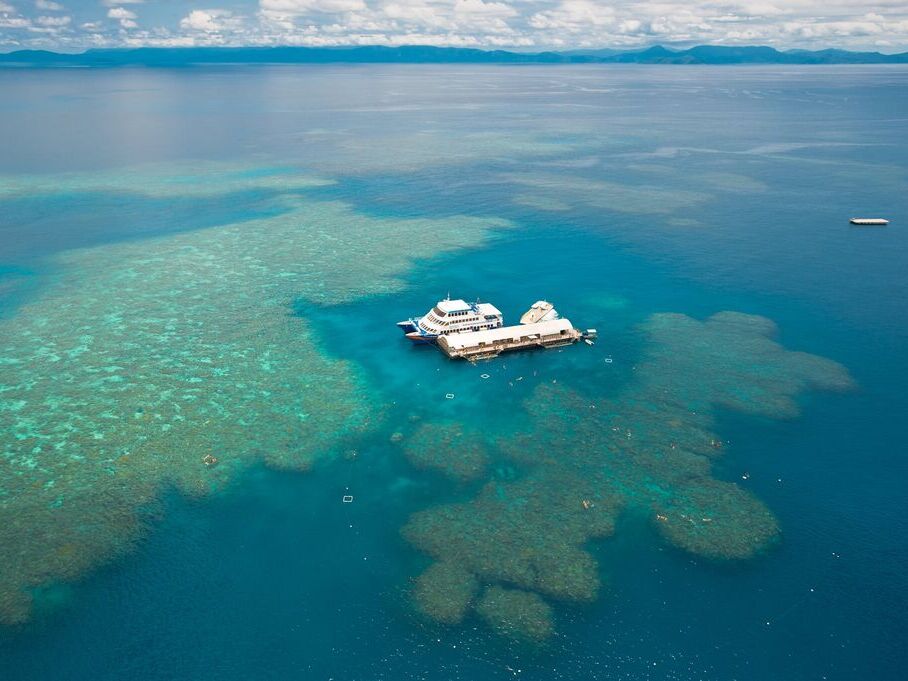 Sunlover Reef Cruises
Locals get a massive 40% off the standard rates of $239 for adults and $143 for kids for a trip to the Moore Reef Pontoon. That's works out at less than $150 for an adult.
Now is the perfect time, with whales on their annual migration.
Contact the reservations team to get the locals deal.
MORE: Sunlover Reef Cruises
Tubing tours
Float down Behana Gorge or the Mulgrave River. At times it's perfectly peaceful, at others a wild ride.
The standard price is $95 for an adult, $75 for child or $330 for a family of four. BUT you can ask for a 20% locals discount (not available online, you will need to call).
MORE: Aussie Drifterz
Half-day Barron River rafting
Get picked up from the northern beaches and head to the mighty Barron for a fun afternoon in the rapids.
Again, the standard price is $150 per adult and $140 per child if you have at least four people. BUT you can ask for a 20% locals discount (not available online, you will need to call).
MORE: Foaming Fury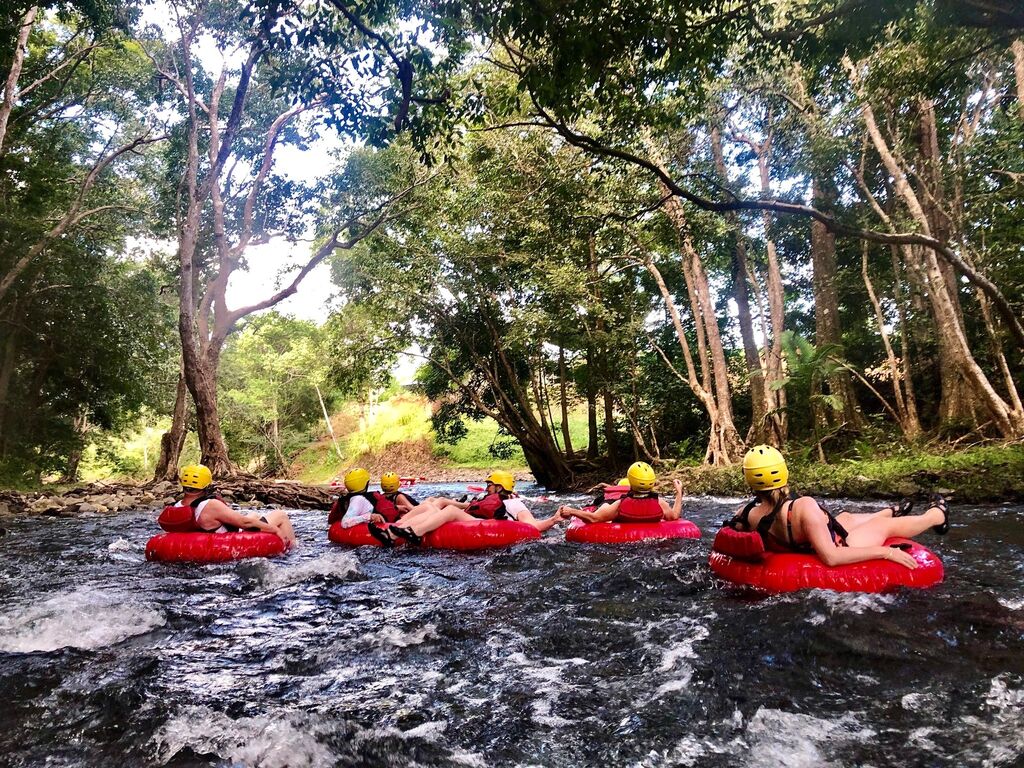 Skydive Cairns
Tick this off your bucket list by taking a 15,000 foot tandem skydive in Cairns.
The usual cost is $309 per person or $259 on a Wednesday or Thursday. But locals get 15% off by entering code LOCALS at the checkout and flashing their ID on the day of the jump.
MORE: Skydive Cairns
Green Island Big Cat
Enjoy Green Island without the usual hordes of tourists. Locals get a 30% discount with Green Island Reef Cruises.
Plus, they're offering even more on top of that for Father's Day, including free snorkelling gear and a glass bottom boat tour.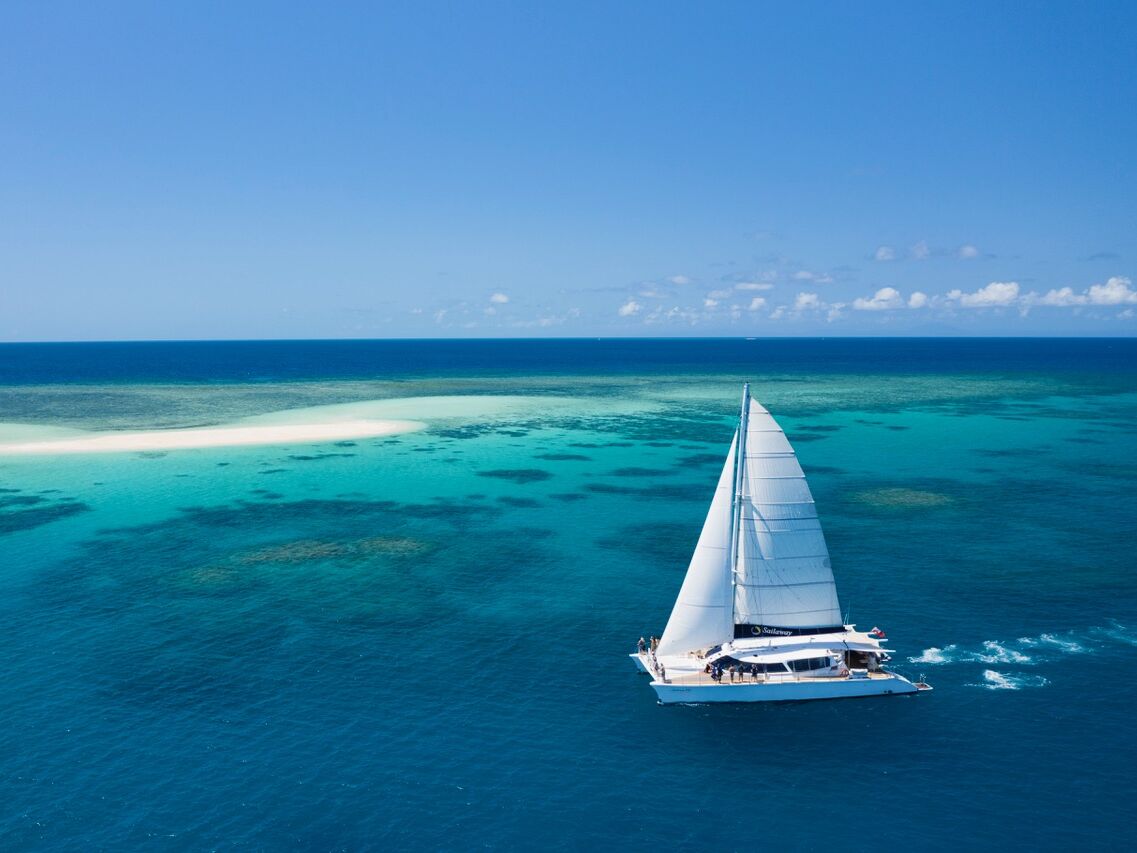 Sailaway
Sailaway Port Douglas has a two for one locals special – that's half price!
If not local book a full day cruise to the outer reef and Low Isles and receive a free Pure Sunset Sail on a night that suits you.
Contact the reservations team to get the locals deal.
MORE: Sailaway Port Douglas
Dreamtime Reef tour
Two reefs plus Indigenous guides who'll tell you all about their Great Barrier Reef creation story and offer bush tucker to sample.
There are discounts up until Monday 6 September 2021, including $50 off the price of an adult ticket.
MORE: Dreamtime Dive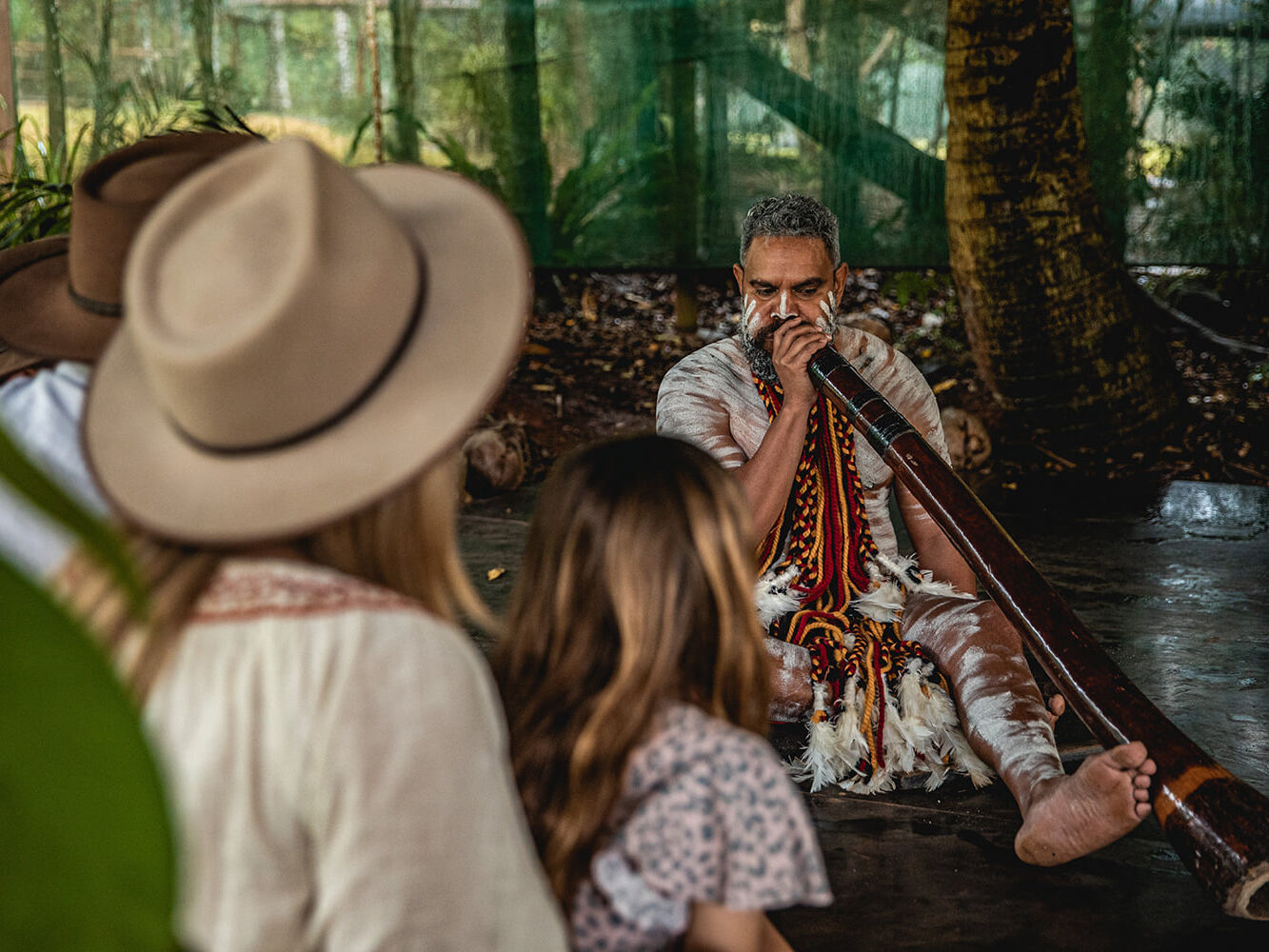 Wildlife experiences
CaPTA Group, which owns the Australian Butterfly Sanctuary, Cairns ZOOM & Wildlife Dome, Rainforestation Nature Park and Wildlife Habitat Port Douglas, offers a 20% discount for locals.
You can also get 20% off the new swim with the salties experience at the Wildlife Habitat's CrocArena (although the opening for that has just been postponed).
To save even more, get an unlimited pass to all four parks – again, with a locals discount.
MORE: CaPTA Group
The Freeman family's Hartley's Crocodile Adventures, Kuranda Koala Gardens and Birdworld Kuranda also have 20% discounts and membership deals.
MORE: Hartley's, Koala Gardens, Birdworld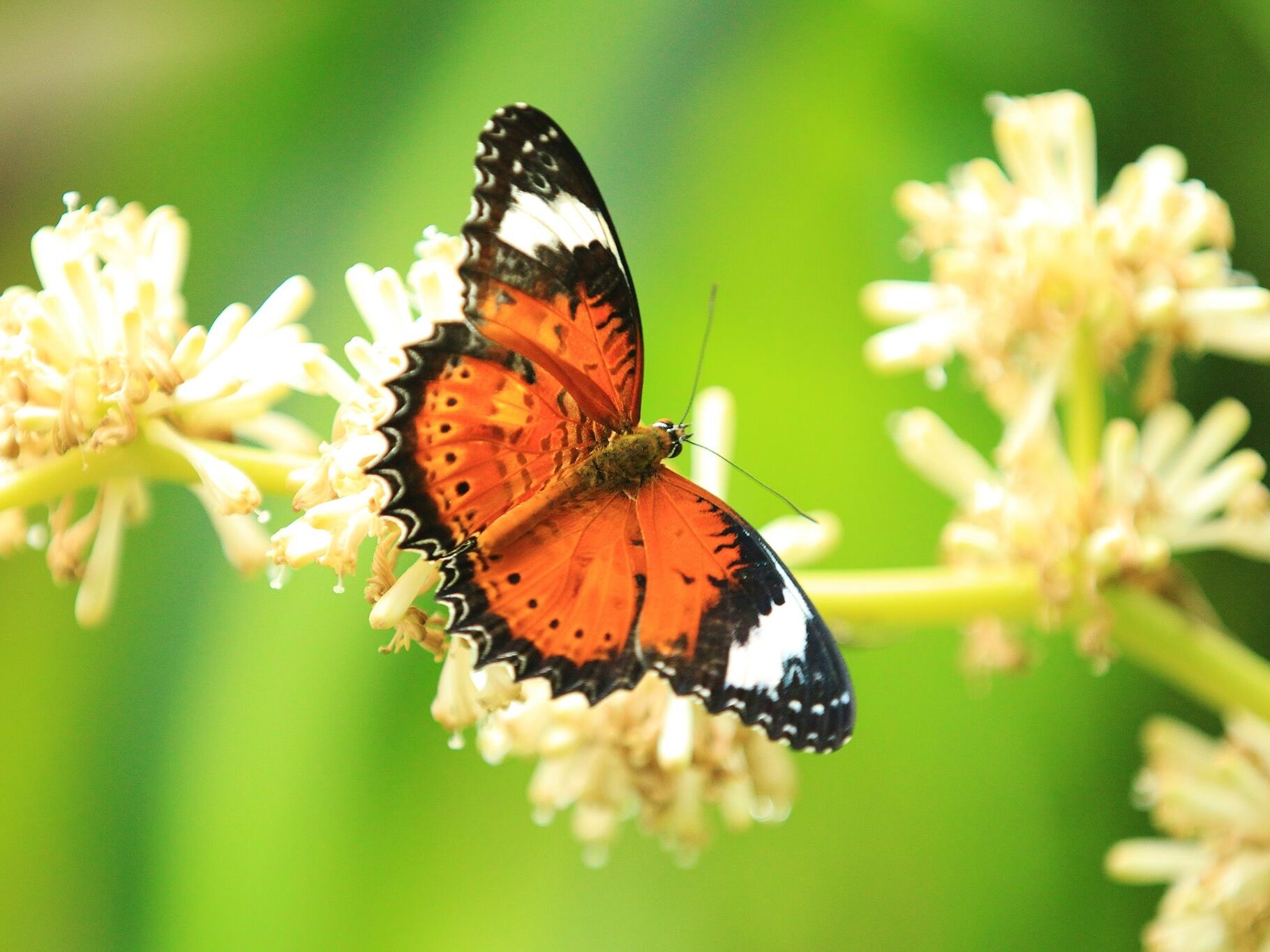 Spa specials
The award-winning Alamanda Spa Palm Cove is offering a massive 40% off all treatments 60 minutes or more in length.
For a limited time only, though!
Use the code Supportlocal40 when booking.
MORE: Alamanda Spa
Crystalbrook Collection has a 20% discount at Riley Resort's Eleme Day Spa.
It's all part of the group's Locals Appreciation Month.
MORE: Crystalbrook Collection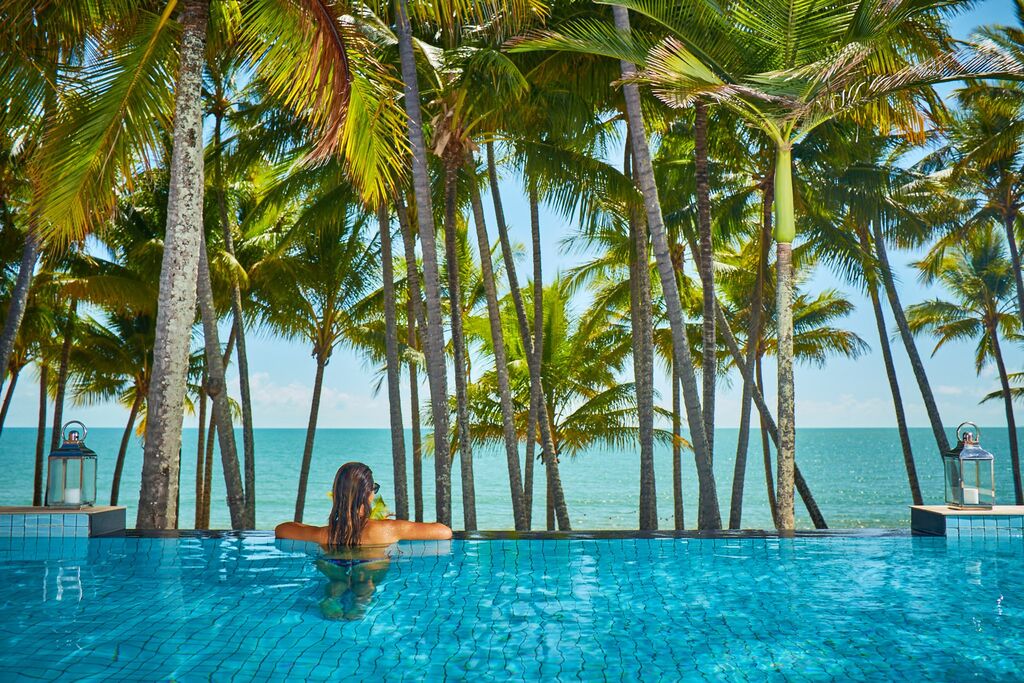 No local deals, but still well worth it ...
Babinda Kayaking
Fun for all the family, you can hire a single kayak (takes one adult plus a small child) or stand-up paddleboard for $50 for a half day or $80 for a full day.
The double kayak rate is $80 for a half day and $135 for a full day.
MORE: Babinda Kayaking
Fishing @ Cairns Wake Park
Great for the kids because you're pretty much guaranteed to catch at least one barra, this attraction is relatively new to Cairns Wake Park. Of course, you can also go wakeboarding or send the kids to the aqua park.
A one-hour family fishing session costs $86, plus you can bring a BBQ lunch to make a day of it.
MORE: Cairns Wake Park
Riverboat tours
Kuranda Riverboat Cruises start at $20 for an adult. You'll spot freshwater crocs, fish, probably a snake and maybe even a cassowary.
MORE: Kuranda Riverboat Tours
Crater cruises
Take a tour around Lake Barrine followed by a famous scone at the historic teahouse – all for just over $20.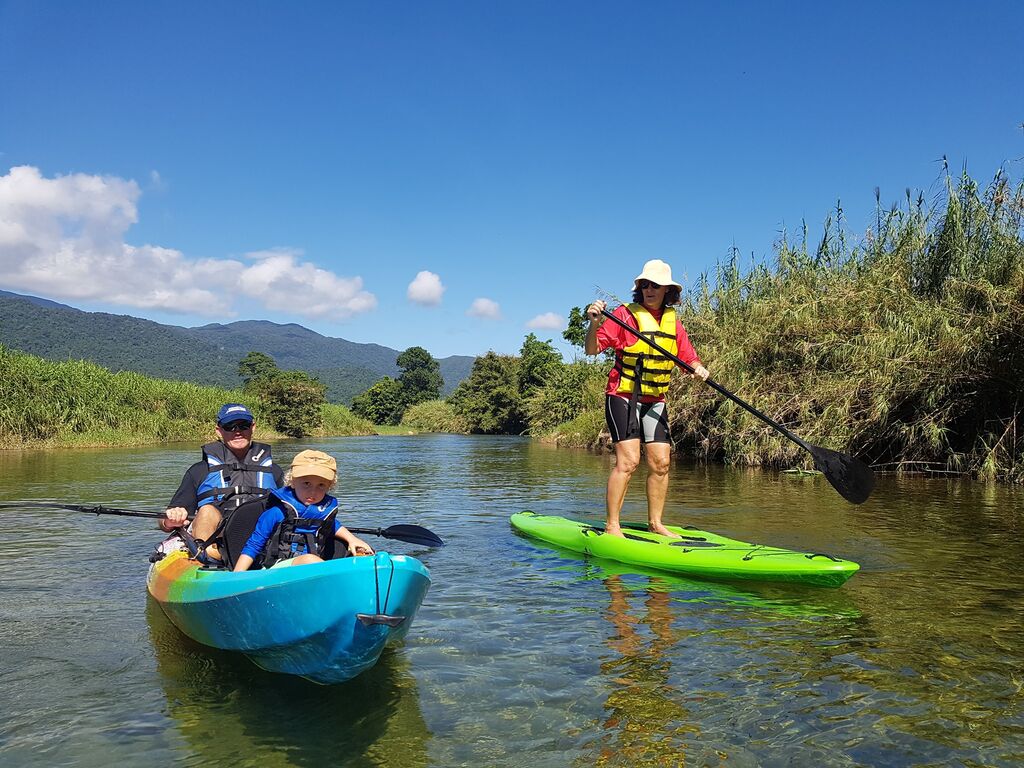 Things to eat and drink
Crystalbrook deal
Crystalbrook Collection's Local's Appreciation Month (mentioned earlier) also includes 20% off food and drinks across Flynn, Riley and Bailey!
To further sweeten the deal, if you hold a Crystalbrook Local card, and have frequented one of their 10 Cairns venues, you'll also go in the draw to win a $1,300 Flynn staycation.
MORE: Crystalbrook Collection
Nu Nu Night In
Even with lockdown lifted, Nu Nu Restaurant is coming to you, delivering anywhere between Palm Cove and Cairns this weekend.
XO bun from the comfort of your couch? How about pineapple turmeric curry reef fish? Don't mind if we do.
Preorder before 2pm Friday and Saturday.
MORE: Nu Nu Restaurant
Many of the lockdown deals we reported on earlier this week are continuing too, including 15% off and free Australia-wide delivery from Wolf Lane Distillery.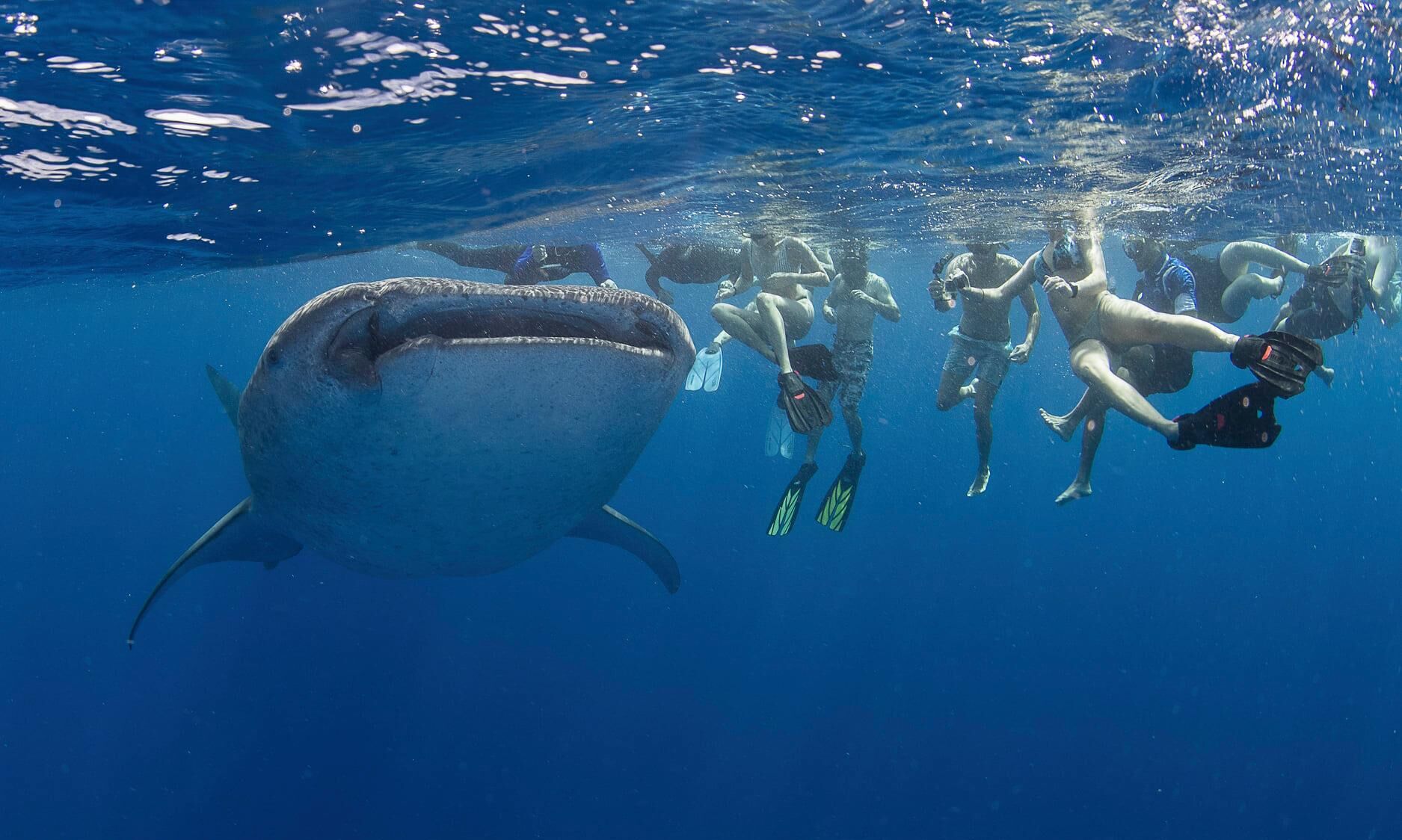 Something more substantial
Liveaboard dives
If you are really craving a proper getaway, get out on the Great Barrier Reef with Mike Ball Dive's sleepover tours.
They offer everything from five to seven nights at a variety of locations with multiple dive options.
Again – nudge, nudge – it's whale season.
MORE: Mike Ball Dive
Luxury cruising
Yes, you read that right.
Locally-owned Coral Expeditions has a 10-night Torres Strait and Cape York trip onboard Coral Discoverer departing in November and December. This is a high-end trip, personal, luxurious and with plenty of amazing experiences, great lodgings and delicious food.
MORE: Coral Expeditions
Hotel and voucher
The newly-opened Benson Hotel has a $199/night deal for a king or double room, which comes with a $100 food & beverage voucher, for use in the restaurant and bar, or even cocktails by the pool.
MORE: The Benson Hotel