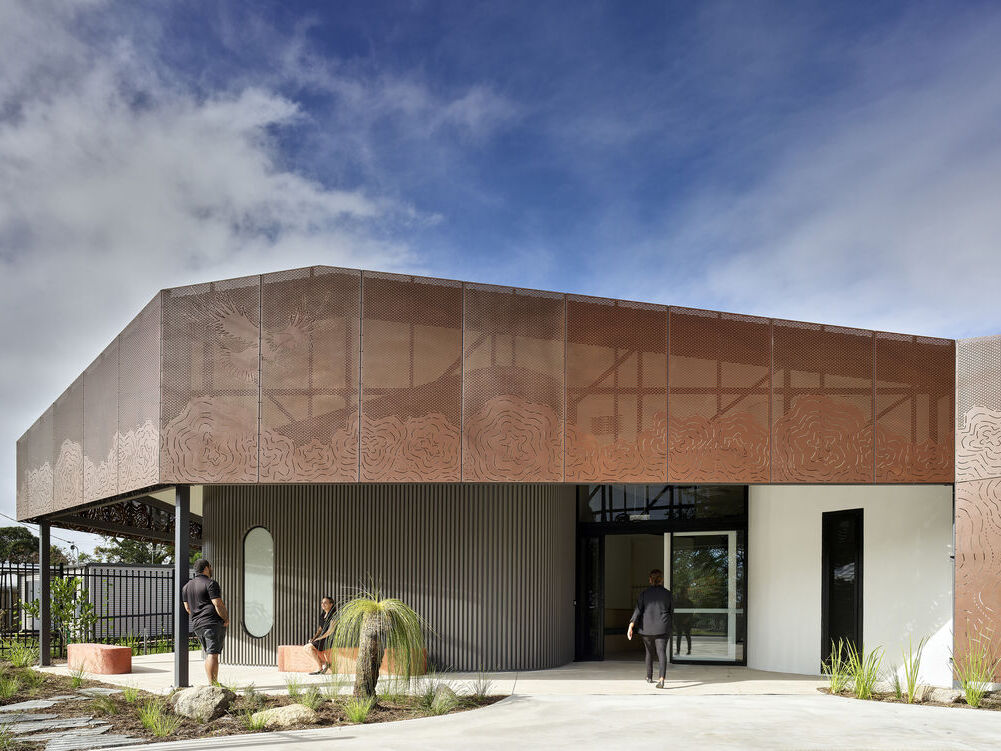 A health and wellbeing centre, an eco-tourism facility and a Traditional Owners hub – all designed for and with First Nations communities – have come out on top in the region's annual architecture awards.
The Australian Institute of Architects' (AIA) Far North Queensland Regional Architecture Awards were announced in Cairns on Friday night.
The People's Choice Award, run exclusively by Tropic Now, has also been crowned.
##BA##
Gurriny Yealamucka Health & Wellbeing Centre
DESIGN: POD (People Oriented Design) with Coburn Architecture
AWARDS: Far North Queensland Regional Project of the Year Award, Commendation (Commercial Architecture), People's Choice Award
Gurriny Yealamucka provides primary health and community outreach services to the First Nations coastal community of Yarrabah, east of Cairns.
The AIA jury agreed the building's sturdy materials reflects nearby beaches, wetlands, and tropical ranges, while its landscaping incorporates locally significant plant life.
These features can be seen through expansive windows, while a central courtyard makes for an inviting respite area.
##PQ##
"It creates a sense of community pride and ownership," the jury said.
"Just walking into the building gives you a welcoming feeling," Centre Chairperson Leslie Baird said.
"I like that [the centre] has a clinical side and a family wellbeing side. It has a community friendly atmosphere."
The building also received almost a third of all votes in the Tropic Now People's Choice Award, which attracted a poll of more than 1000.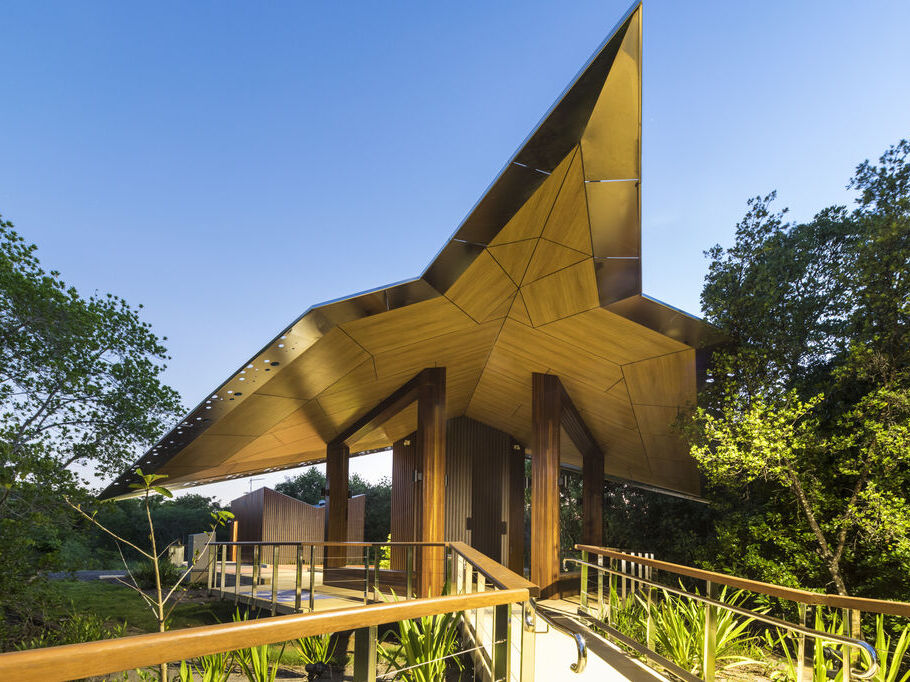 Mandingalbay Yidinji Eco-Cultural Arrival Facilities
DESIGN: Philip Follent Architects
AWARDS: Commendation (Small Project Architecture), Commendation (Sustainable Architecture)
This structure provides a shelter for visitors arriving in East Trinity to go on the newly-launched Mandingalbay Ancient Indigenous Tours, which is run by Traditional Owners, the Mandingalbay Yidinji people.
"[The] project provides an artistic outcome with imagery related to the Indigenous culture of the area whilst creating an architectural identity for the significant East Trinity Reserve," the Jury said.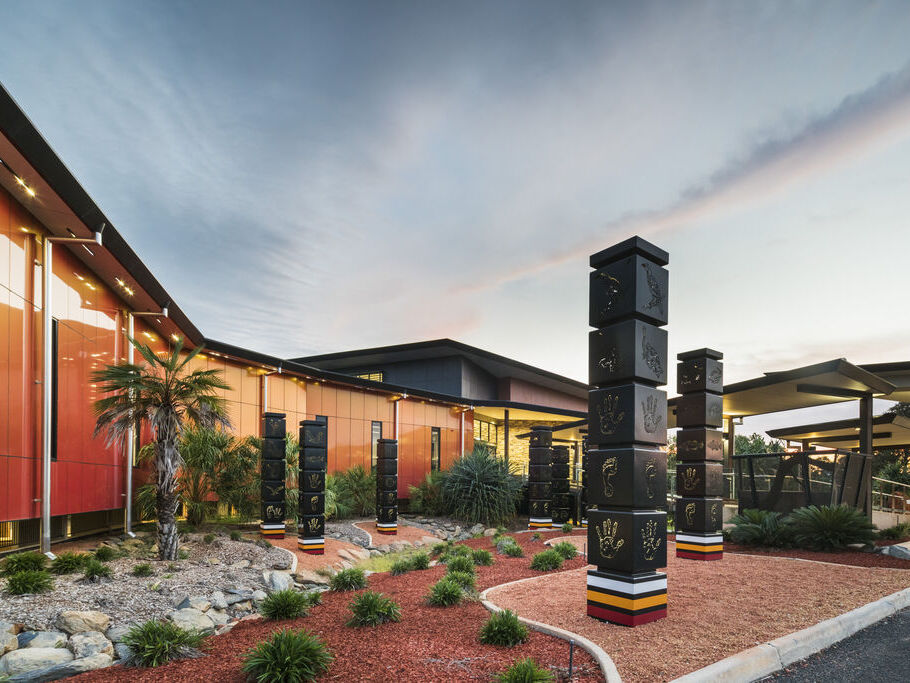 Western Cape Communities Trust Administration Centre
DESIGN: Clarke and Prince
AWARDS: The Eddie Oribin Award for Building of the Year, Commendation (Commercial Architecture)
The Western Cape Communities Trust Administration Centre is a hub for 11 Traditional Owner groups in the Cape York region.
Its striking exterior is decorated with symbolic totems, while the interior is home to practical and flexible rooms.
"Through extensive engagement with the Western Cape Communities Traditional Owner groups, this project successfully integrates holistic cultural narratives throughout the building's site, landscape, architecture and interiors," the jury said.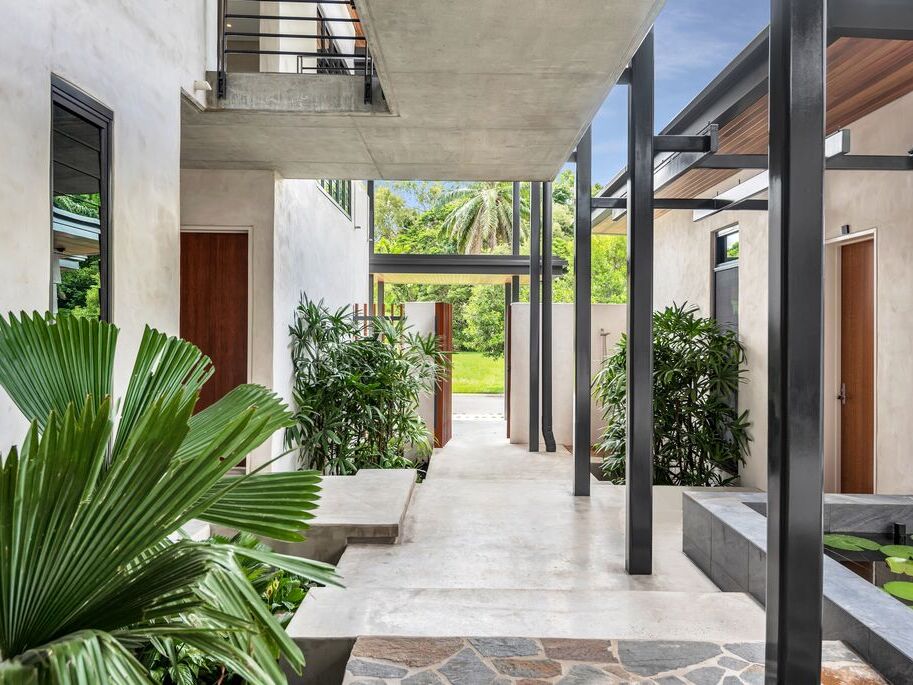 8 Beachfront Mirage
DESIGN: TPG Architects
AWARDS: Far North Queensland House of the Year, Commendation (Residential Architecture - New)
The jury has described this Port Douglas residence as "embodying" tropical living, complete with breezy openess, a native landscape and clever use of movable wall panels, doors and walkways.
"The client wanted a residence they could share with family and friends, and with this design it undoubtedly achieves this whilst providing privacy between the various building elements," they said.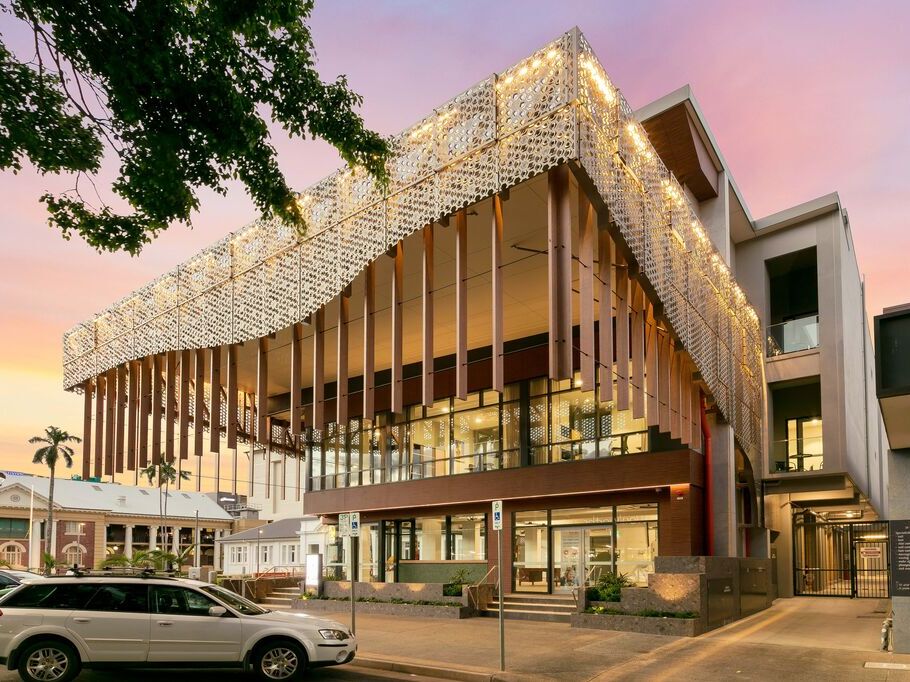 Art Work Spaces
DESIGN: edgearchitecture
AWARDS: Commendation (Commercial Architecture)
Boasting a custom articulated screen, visually interesting interior spaces and one of the city's largest green walls, the jury agreed the Abbott Street building to enhances a Cairns Gallery Precinct with its close proximity to the Court House and Cairns Art Gallery.
"[Art Work Spaces] can be defined as refurbishment project that beholds layers of material, craft and forms recalling the relationships between art and architecture," the jury said.
All awarded projects have now been shortlisted for the AIA Queensland Architecture Awards, which will be judged and awarded on 24 June.
The building takes social and cultural considerations into account.