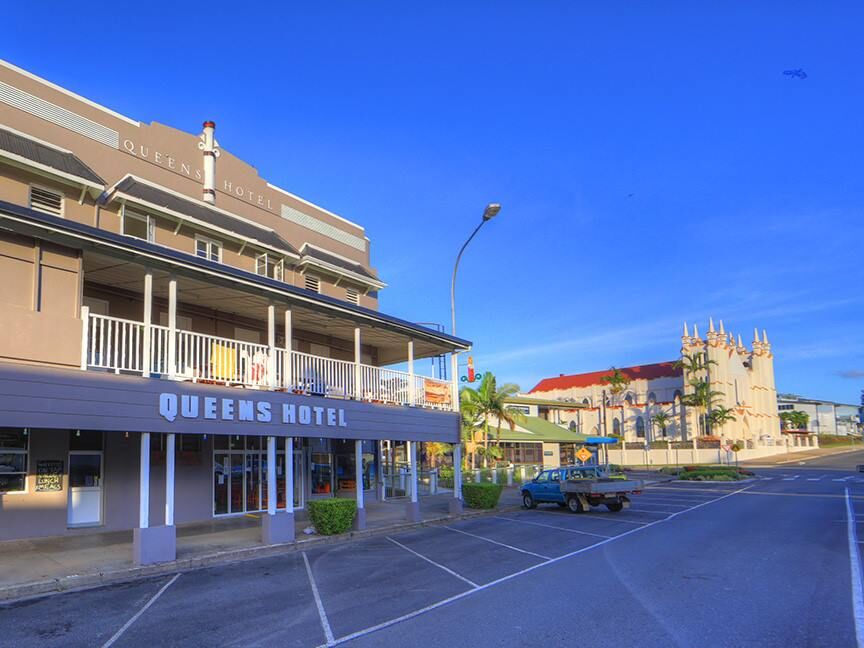 ##MP##
We've already visited Babinda, and in the second part of our road tripping feature Let's Drive South, we're heading to Innisfail.
This riverside community is driven by agriculture (mostly bananas!) and fishing.
It's also famed for its art deco architectural masterpieces.
Eat
Innisfail Seafood
Wild caught seafood fresh from the trawlers, with awesome piping hot chips!
MORE: innisfailseafood.com.au
Do
An art deco self-guided tour.
When even the local Bunnings store is art deco, you know a town has serious 1930s cred.
MORE: artdeco-innisfail.com
Buy
Paul Bong (Bindur-Bullin) art
What sets the Yindinji man apart is his shield art and etching technique, which is a modern form of his traditional artisanal creativity.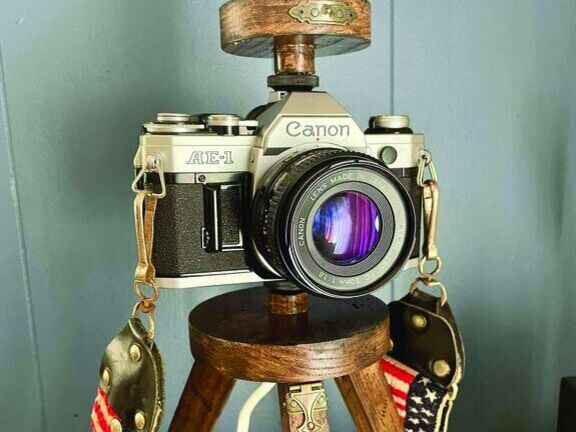 Vintage wares
Well-known locally, but perhaps the best kept secret further afield, Innisfail Antiques and Restorations is plausibly the finest antiques store in Far North Queensland.
It's owned and operated by business partners Chris and Chris, aka Christopher Cunliffe and Christine Wingate. Christopher is a master restorer while Christine is the knowledgeable dealer of second-hand treasures.
Truly, they have the highest quality and most interesting vintage wares around – everything from furniture to fashion, old doors and windows to fine China.
There are military wares, farming tools, comics, vintage toys and artwork.
Browsing here is an experience in itself.
"We have an eight-foot-high gorilla mounted on the workshop wall which gets the children's attention," Christina said.
"Our store is filled with conversation starters and jaw dropping items.
##PQ##
Among those who flock to the shop to pick up something special are film set designers, with Chris and Chris gaining quite the reputation for their workmanship, eye for quality and professionalism.
While it can be a case of sensory overload when you walk into the store, Christine says everything has its place.
"Most people don't know where to start exploring," she said.
"My best advice is to do a quick whip around the shop, look up, look down and then go back again.
"Plus, we are happy to provide directions."
On the restoration side, the Chris's mainly concentrate on timber furniture.
However, an unusual array of items have been restored over the years including barber's chairs, brass wares, lamps, rocking horses, clock housings and violin cases.
Christopher also does traditional leadlight repairs.
The demand for his services is massive – bookings are essential.
If you can't make it into the shop, they have a great interactive Facebook page, where everything is displayed in albums, including before and after photos.
GO THERE: 1 Bruce Hwy, South Innisfail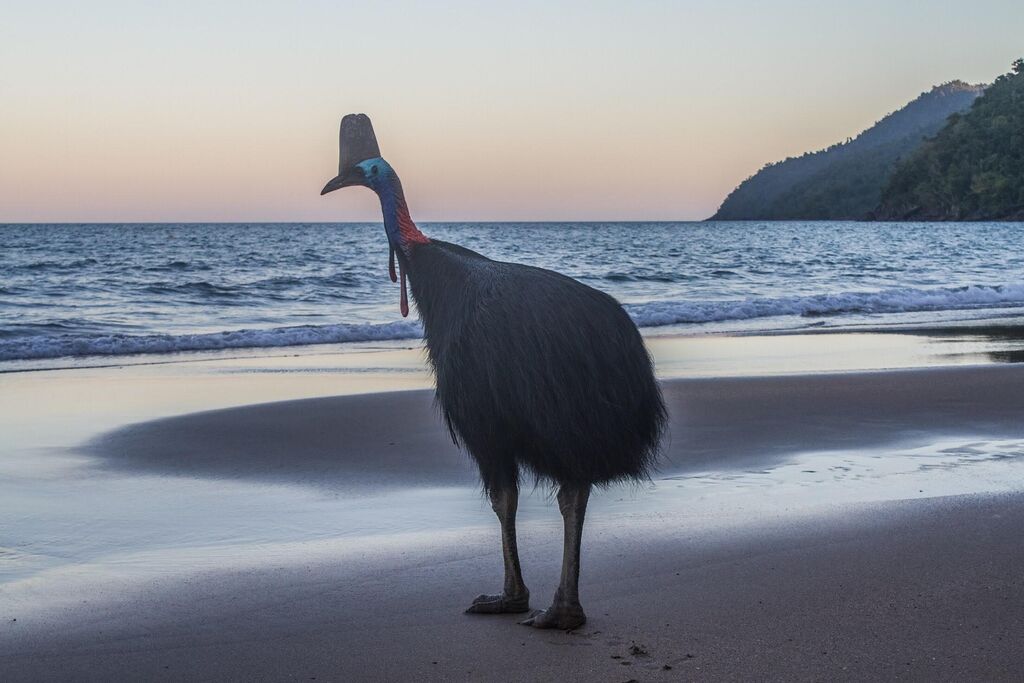 Places to swim
Local's tip
"Etty Bay is a gorgeous cove off the highway in Mourilyan. Famous for its resident cassowaries, its perfect swimming conditions and golden sands lure visitors from near and far." - Imogen Kars
GO THERE: Turn east at Mourilyan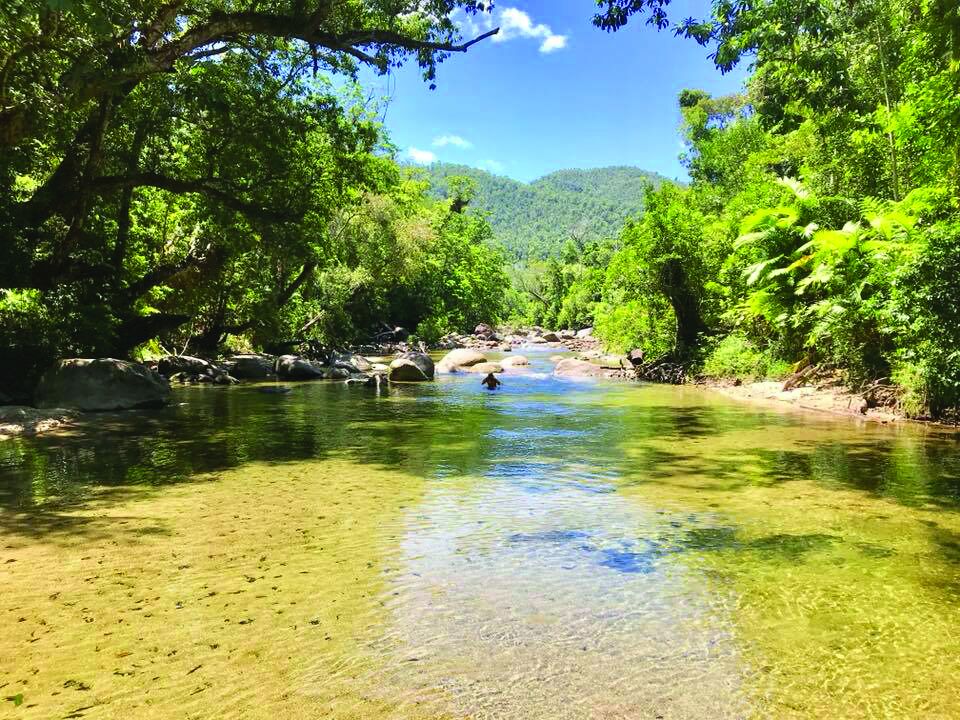 Liverpool Creek
Shallow spots for the littlies and deeper holes for the big kids.
GO THERE: Innisfail-Japoon Road
Nyleeta Creek
Definitely off the beaten track, this rocky creek in the rainforest is not necessarily croc-free, so investigate first.
GO THERE: Nyleeta Road near Silkwood.
Nandroya Falls
A 50-metre drop gives the waterfall wow factor. Tropic tip: Look out for leeches.
GO THERE: Head west of Innisfail on the Palmerston Highway.
Wallicher Falls
A two waterfall walk, also taking in Tchupala Falls. The swimming spot is above the falls.
GO THERE: Off the Palmerston Highway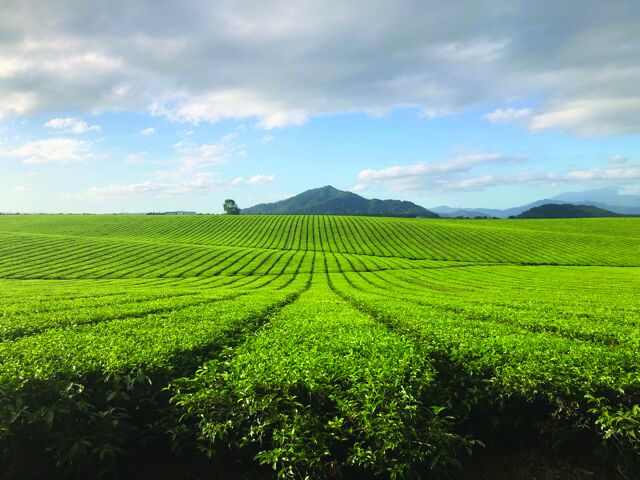 On the way to the falls, Tropic recommends stopping by Nucifora Tea.
Nucifora Tea Estate has built a business to last decades, producing just one variety of black tea in the lush pastures of East Palmerston.
If you've travelled along the road west of Innisfail, heading towards the lower Tablelands region of Mungalli, you would have spotted not only banana palms, but fields of verdant green tea.
Nucifora Tea Estate was established in 1985 after Sebastian 'Sybbie' Nucifora inherited a large sugarcane field from his father.
Going against the grain, he decided to grow tea – establishing one of the only plantations in Australia.
Sybbie and his family battled against green ants and thorny raspberry bushes to pick seeds from a neighbouring farm, gathering 4000 kilograms to build their own plantationIt took four years before the first harvest was ready.
Owner Peter Zhou, who took over the business in early 2018 after emigrating to Australia eight years prior, said Sybbie is the reason for Nucifora's success.
##PQ2##
"He's a very experienced tea farmer, and certainly the best person to look after the plants and make sure the farm keeps operating.
"In the early days, he even built Nucifora's own mechanical tea picker – which we still use today.
"Sybbie's now over 65 years old but still very passionate about his job."
With 120 acres that need harvesting every 21 days – except during the crop's off season in winter – it's a good thing Sybbie's passion hasn't faltered.
The farm produces just one variety, Assam black tea, which results in a smooth, full-bodied cup without too many 'puckery' tannins.
This year Sybbie, alongside Peter and his daughter Tiffany, are working on their own new tea picker machinery, while plans for a visitor tea house are also in the works.
Nucifora distributes their tea across Queensland and Australia, as well as through their online shop.
You can visit the roadside stall any day of the year to purchase some tea and take a photo beside rows upon rows of rich green.
TRAVEL
LOCAL TOURISM
ROAD TRIPS
Main points
What to see, eat, do and buy in Innisfail and surrounds
Check out Tropic's other Let's Drive South guides:
It is a wonder warehouse of vintage wares.
Sybbie is still the tea plantation operator today.