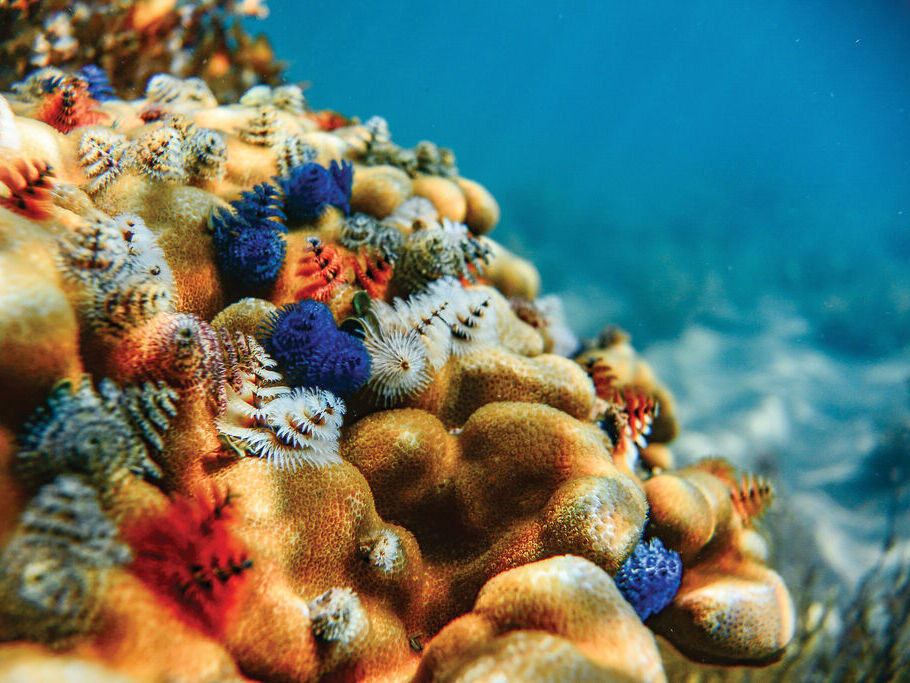 ##MP##
In the third and final instalment of our Let's Drive South road tripping feature, we visit beautiful Mission Beach.
It's the closest access point to the reef, which (if you have local knowledge) can be accessed straight from the beach.
There's also plenty on offer for foodies and those that like to get active in nature.
Do
Mountain biking
This place is a haven for mountain biking enthusiasts, whether it's on the Musgravea track, the beach, or the Mission Beach Mountain Bike Park.
MORE: ccmclub.org.au
Chase cassowaries
While the Southern Cassowary can be found throughout the Wet Tropics, they are particularly prevalent around Mission Beach.
Tropic tip: Your best bet for spotting one of the prehistoric birds is at Etty Bay (or the Mission Beach tip!)
Beach to reef
You don't need a boat to enjoy the Great Barrier Reef at Mission Beach.
You can snorkel straight from the mainland at Coral Bay, which is home to giant conch shells, sea slugs and colourful reef fish.
It's within five kilometres of Mission Beach and just 20 metres offshore.
Stay
Castaways Resort. See below.
Eat
Bingil Bay Café
Reasonably priced amazing gourmet burgers and pizza, milkshakes, cakes, coffee and what many claim to be the best eggs benny anywhere.
MORE: bingilbaycafe.com.au
Hot tips from local foodie, Imogen Kars
The Three Tony's
Perfectly poached eggs and unique brekky flavours up your alley? The Three Tony's is filled to the brim with fresh, local produce. The menu features daring sandwiches (try The Prawn Star) and plenty of vegan and gluten free options.
MORE: @thethreetonys
Lansi's Burgers
The answer to your dirty burger daydreams. Lansi's serves up a hot mess of delectable quality fast food goodness. Featuring homemade quinoa black bean patties, big, juicy beef burgers and even gluten free options.
MORE: @lansisburgerbar
Charley's Chocolate
If you love chocolate, you can't miss this. As one of the few places in the world where you can witness the journey from cocoa tree to chocolate bar, Charley's Chocolate gives cacao lovers an insight into the beloved plant.
MORE: charleys.com.au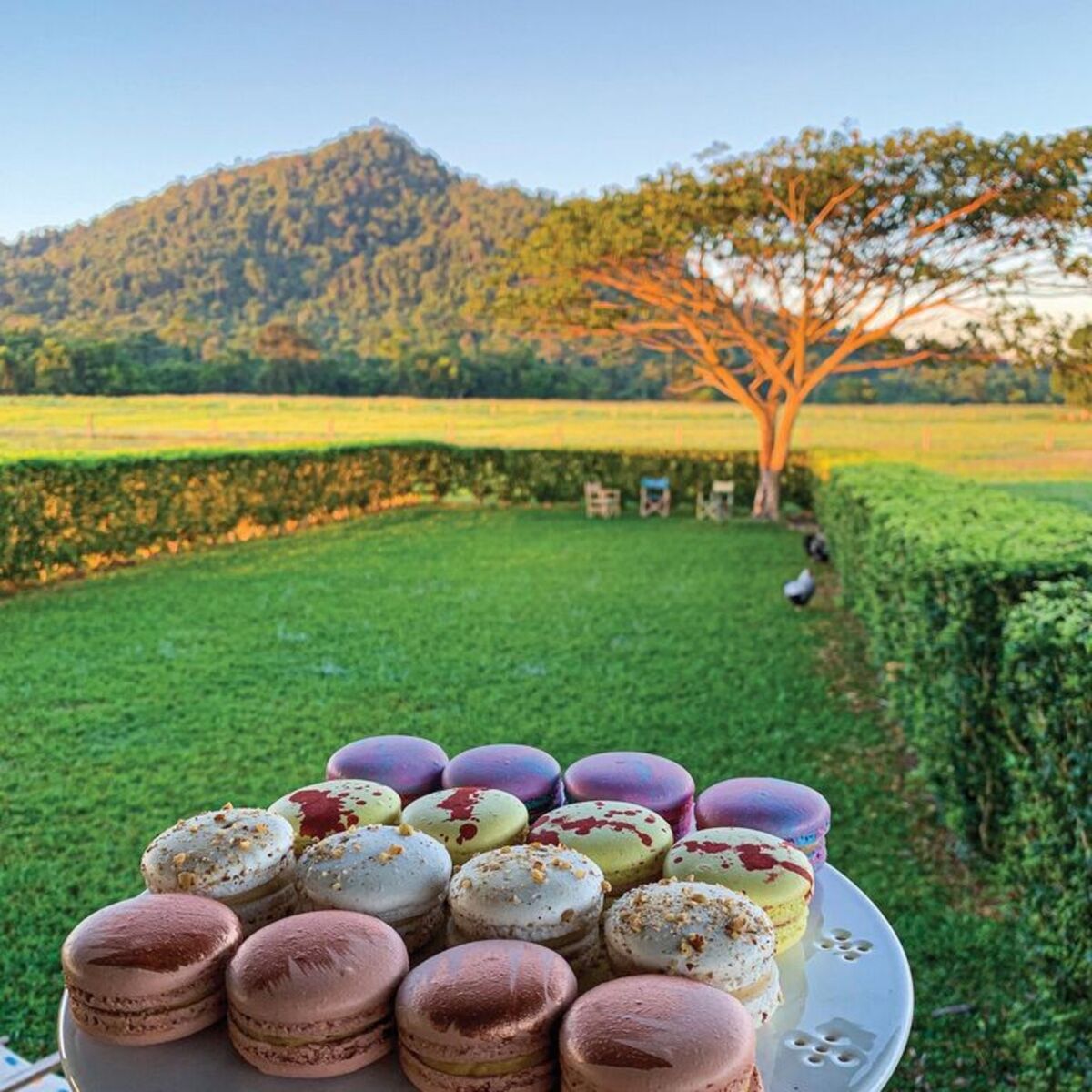 Tropic recommends ... farm hospitality
The Pocket is your farm in the tropics, with not only local fresh produce and great coffee, but fantastic paddock-to-plate home-style meals and treats, all set in a nature lover's paradise.
Long-time farmers the Gallagher family purchased The Pocket near El Arish last year and quickly set about adding their own flair.
It's become a favourite among locals passing through, drawn by the beautiful fresh local fruit and veggies, fantastic coffee, yummy toasties, home-made ice-cream and so much more.
For visitors it's a must-do, with the scenery, working farm and locally-made artisanal gifts adding to the experience. There are chooks, resident wild cockatoos, wallabies, cattle and even water buffalo. You might also spot a cassowary, kingfisher or frogmouth owl.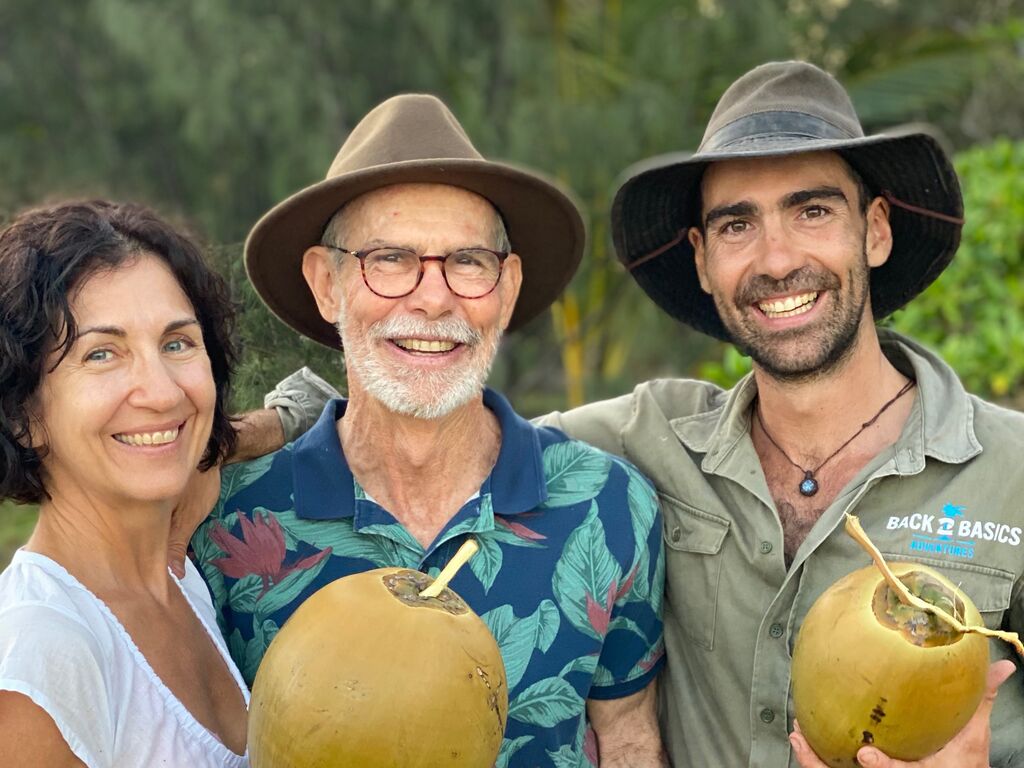 "We want to make it a space that's enjoyable and educational and people are walking away going 'wow'," Aaron Gallagher – one of two Gallagher sons – told Tropic.
"It's a space where people can connect to nature and understand life on a farm.
"It is incredibly unique, it's so lush and biodiversity-wise it's incredibly rich in wildlife and in what you can grow."
The Gallaghers are planting a range of tropical and exotic fruits, including native species.
Pumpkin, watermelon, vanilla and dragonfruit are among the crops already on site and the family is conducting riparian re-planting along the property's freshwater creek.
Outside is also home to the cows and water buffalo, which visitors can interact with.
"We really want to hand rear a couple so we can ride and swim with the water buffalo," Aaron said.
##PQ##
Inside is a gastronomic paradise, all focused on what's locally produced.
"We have all the local products ranging from Silkwood pepper to chocolate, vanilla and locally-made chutneys, sauces and jerkys," Aaron said.
"Plus, there's arguably the best cuppa on the Bruce Highway, whether it's cappuccino, brewed chai, dragonfruit smoothie as well as a gourmet selection of toasties, cakes and treats.
You can also pick-up the best quality locally hand-made products ranging from jewellery to native timber pieces.
Find the family and all their delights at 60840 Bruce Hwy, Friday Pocket – just after the Mission Beach turn-off if you're heading south.
MORE: @thepocketelarish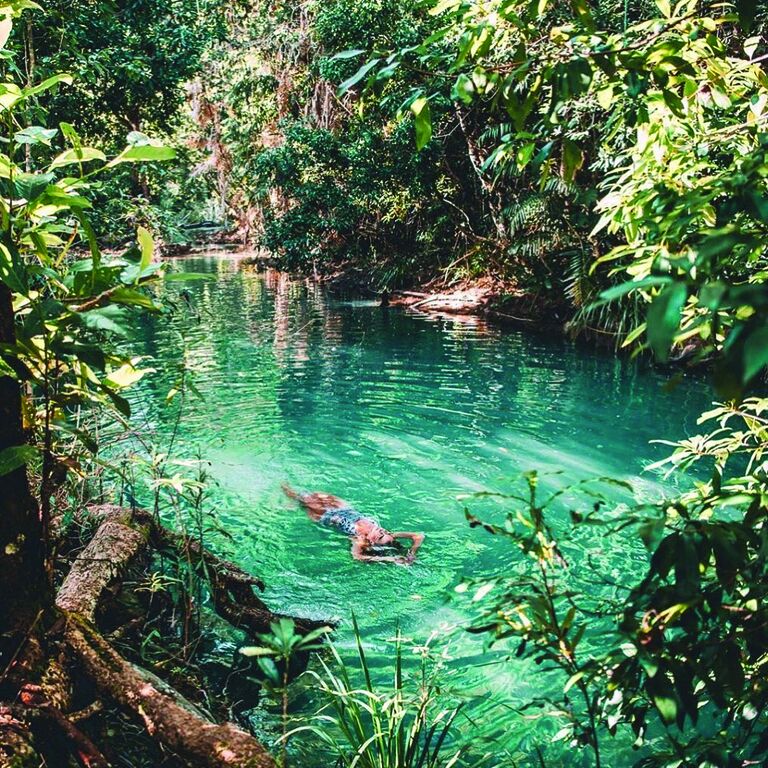 Places to swim
Lacey Creek
Only small but a bit of a secret spot. Tropic tip: Watch out for cassowaries on the walk there.
GO THERE: Mission Beach-El Arish Road
Alligators Nest
A beautiful swimming basin in the Tully Gorge, popular among locals. Don't worry, there are no reptiles.
GO THERE: Walter Hill, between Feluga and Tully
Cardwell Spa Pool
Well worth the extra drive at the right time of year. The geology of the pool creates a stunning blue colour.
GO THERE: Turn onto Braenose St from the Bruce Highway
Attie Creek Falls
Also in the Cardwell area, it's a calm and secluded pool with a seasonal 25-metre waterfall.
GO THERE: Behind Cardwell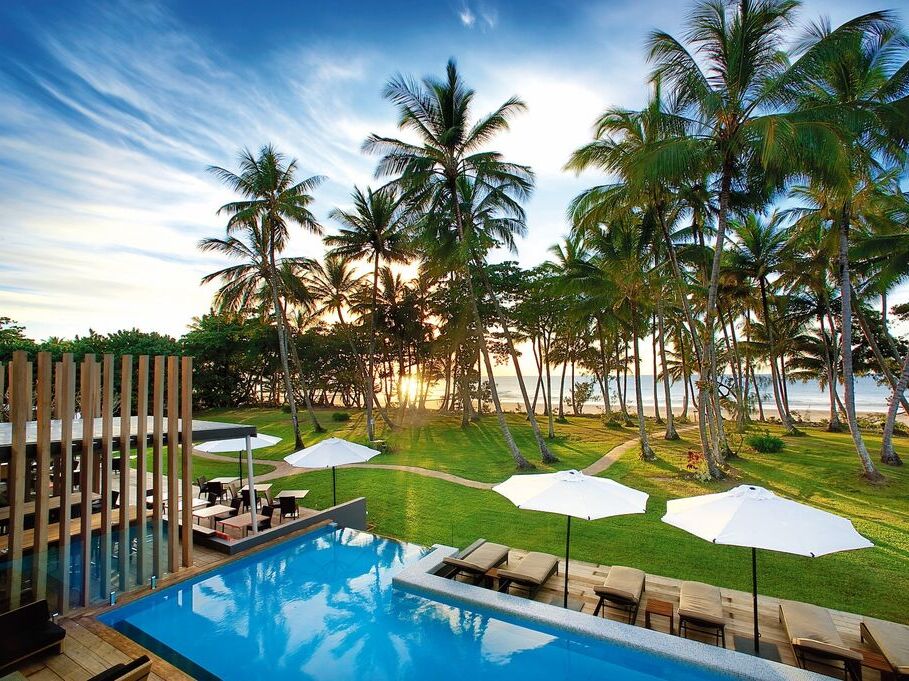 A place to rejuvenate
Castaway's Resort at Mission Beach is the perfect setting to completely unwind.
Much more than just a room, Castaways Resort offers the complete holiday experience, with all the luxurious feels.
Situated on the palm-fringed beach – right in the heart of the Mission Beach village – it's a destination in itself, whether you're part of a couple, a family, a group of friends or simply embracing a weekend of relaxation.
Dine in at the beachfront restaurant, grab a signature cocktail to sip by the pool, or indulge in a spa treatment while the resort staff sort out your tours and activities.
There's a range of accommodation options to choose from. Couples can opt for a romantic room with a spa, while family rooms comfortably sleep up to four people. For that special someone, gift vouchers are also available.
SEASIDE DINING
Soak up the stunning views as well as gastronomic delights while dining at BUKO.
Fine dining sans the stuffy atmosphere, this is tropical culinary at its best.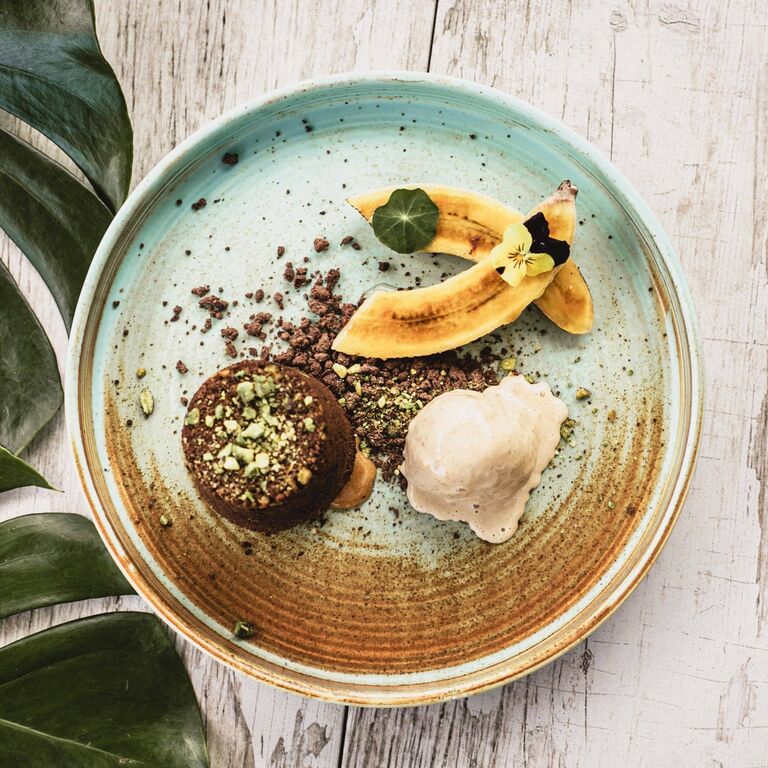 The restaurant changes its menus every season to ensure locally available produce shines, however the dishes are always modern with a tropical Australian twist.
The relaxed setting overlooks lush green lawns, palm trees, a turquoise blue pool and the Coral Sea.
Not a bad spot to sip your morning coffee or refuel after a day of activities.
Tropic tip: Try the signature seafood linguine
DRIFT AWAY
Rejuvenate your mind, body and spirit at Drift Spa.
Just 20 metres from the resort, it has an area dedicated to relaxation on a large verandah overlooking the beach, where you can stop, reconnect and listen to the sounds of the breeze and the gentle waves.
The massage treatment menu includes hot rocks and pregnancy massages.
MORE: castaways.com.au
TRAVEL
LOCAL TOURISM
ROAD TRIPS
Main points
What to see, eat, do, buy and where to stay in Mission Beach and surrounds.
Check out Tropic's other Let's Drive South guides:
If you are around early in the morning, you will get to see the animals have a lick of molasses and a feed of hay.