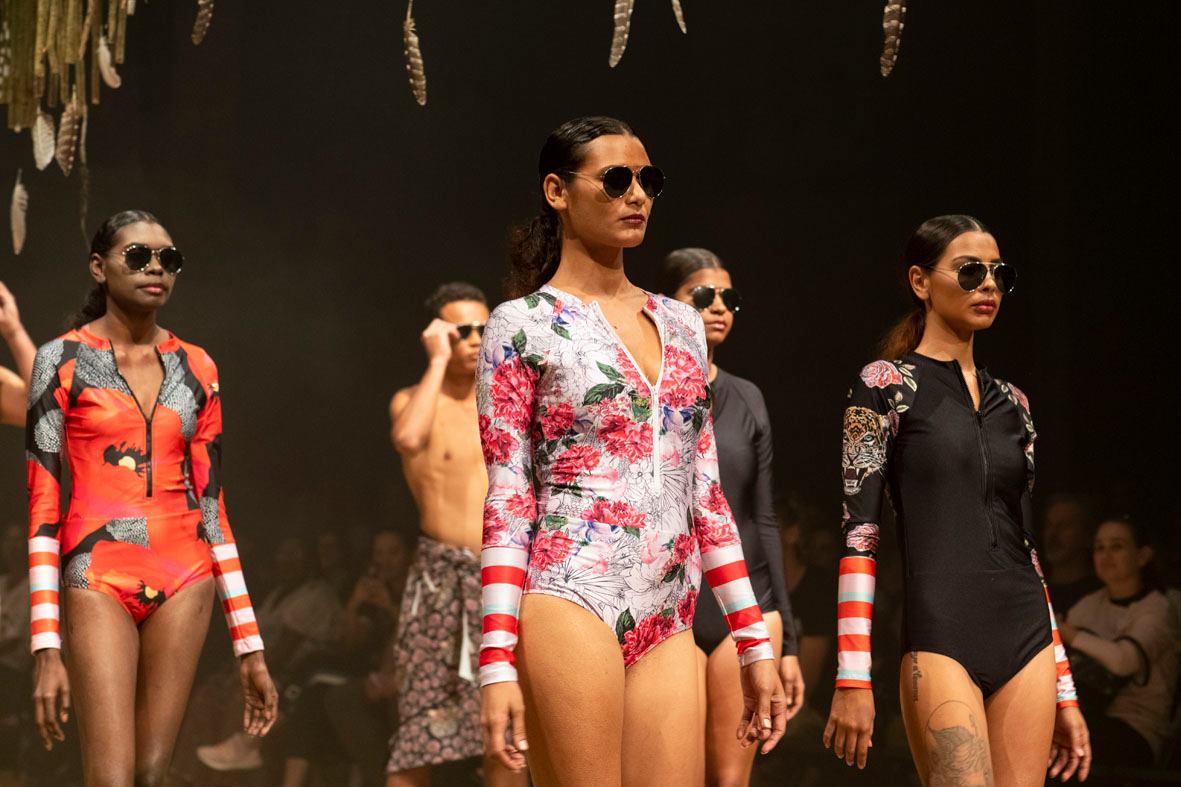 Photographic installations, big sculptures, fashion, music and comedy are just some of the highlights of the 2022 Cairns Indigenous Art Fair (CIAF) program launched today.
Australia's premier Art Fair, a showcase of Queensland's two very distinct and diverse Aboriginal and Torres Strait Islander cultures, returns to physical form this July in a new premises at the newly refurbished Cairns Convention Centre.
"Within this new and dynamic event space we can display more artwork and welcome a greater number of visitors to enjoy a myriad of activities under one giant roof," said Artistic Director Janina Harding, who is delivering her eighth and final season.
##BA##
"That includes the symposium, opening night party, Art Fair exhibition and Art Market, program of live music, cultural dance, workshops, conversations, and more.
"The last two years have proved both challenging and rewarding but today, the excitement is real with our 13th anniversary sparking renewal and growth."
The Fair will feature about 300 visual artists and 150 performers across a mostly free, multi-arts program starting on July 6 at the Convention Centre.
Satellite hubs will also host events.
This year's theme is Masters of Country, which Ms Harding said celebrates thousands of years of knowledge of Australian plants.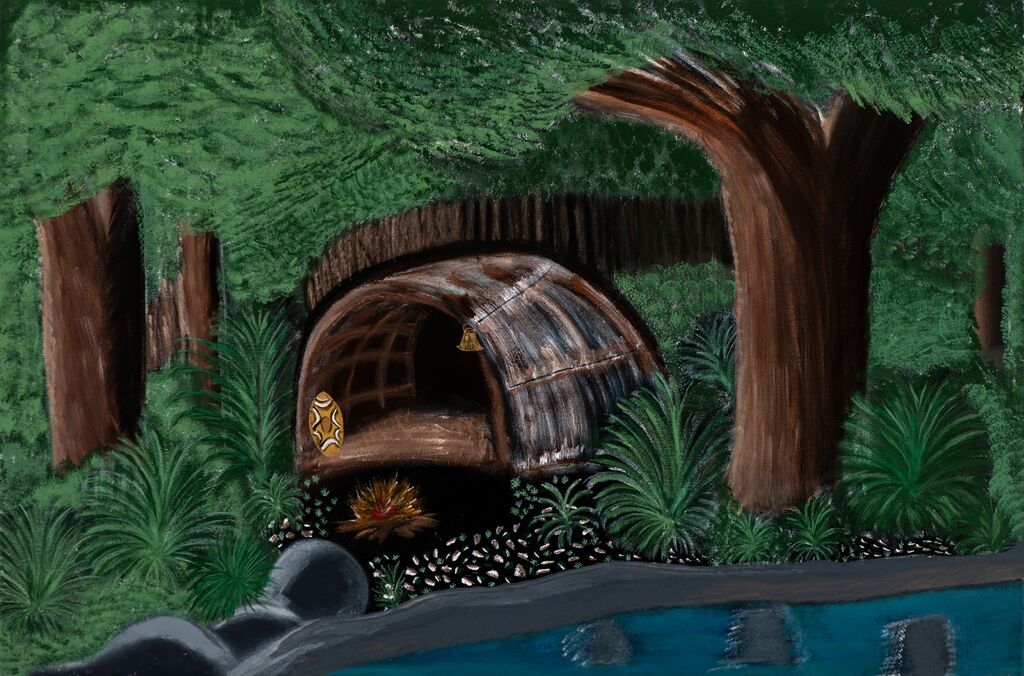 "Our knowledge keepers are our professors, and our Country is our campus" she said.
"Queensland's First Peoples have an innate connection with Indigenous plants and trees.
##PQ##
"We have birthing trees for childbirth, scarred trees for watercraft, utensils, and weapons, tree markers for significant or sacred sites, knot trees for directional signposts on Country and carving to tell our cultural stories."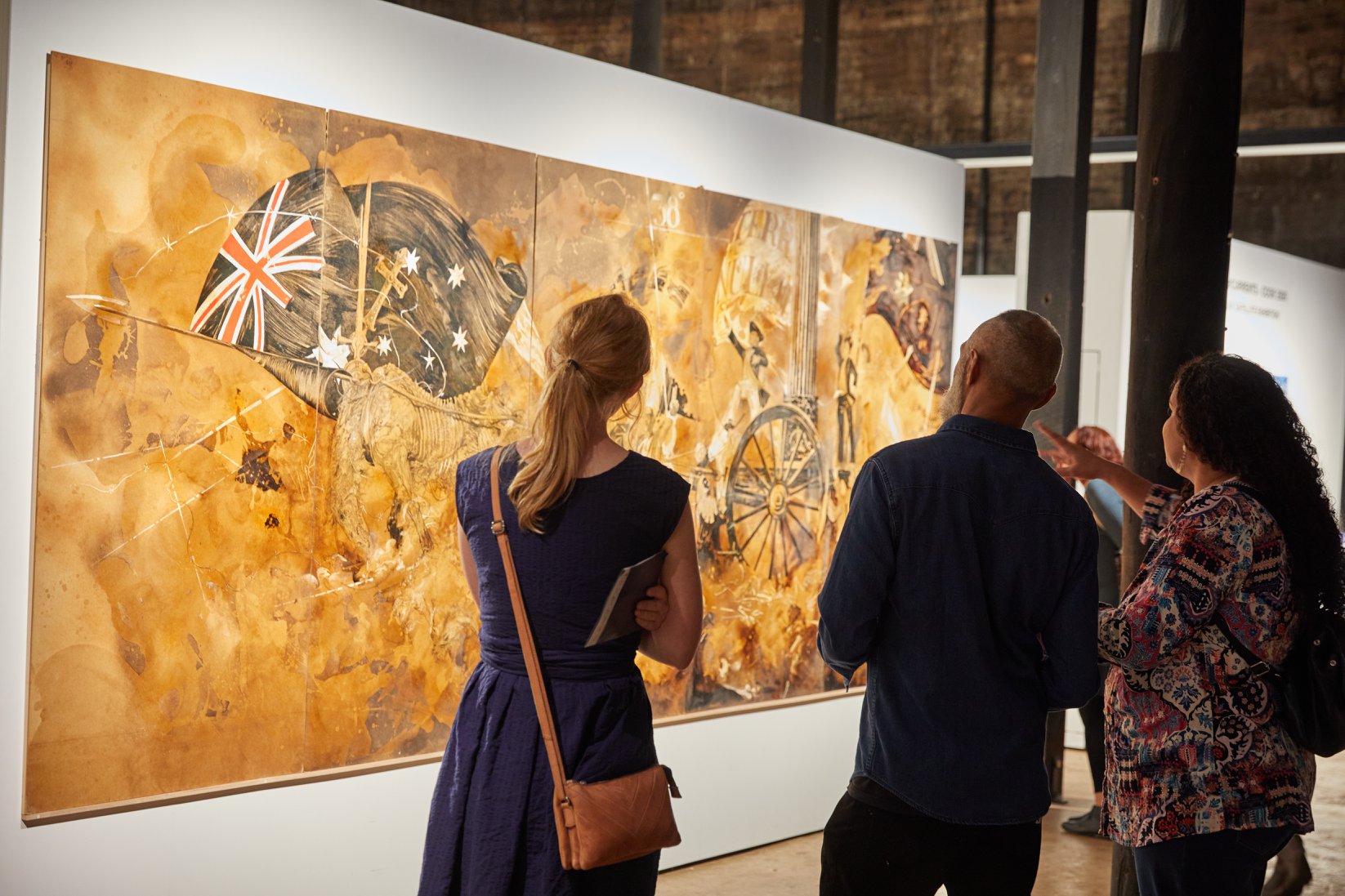 Program highlights include:
Symposium, Wednesday 6 July 2022, Cairns Convention Centre
Queensland Indigenous artists, arts professionals, and academics discuss key issues as well as share their arts practice with a live audience.
Opening Night Party & Art Awards: Wednesday 6 July 2022, Cairns Convention Centre
Guests are invited to a first look at this year's Art Fair exhibition and Art Market, including installations that comprise the Big Sculpture Showcase. Entertainment includes music from Barry Cedric and Jem Cassar-Daly. The winners of the Premier's Award for Excellence, Art Centre of the Year, Emerging Artist, 3D Design Sculpture & Installation and Innovation award categories will be announced.
Art Fair & Art Market, Wednesday 6 July to Sunday 10 July 2022, Cairns Convention Centre
An expanded number of independent artists and Indigenous Art Centres, including Dylan Mooney and Thea Perkins of Sydney's N. Smith Gallery, will exhibit works. The Market features up to 65 market stalls, with a covetable range of authentic, quality art works in all mediums along with giftware and accessories.
##IAA3##
Fashion Story Exhibition & Opening, Thursday 7 July 2022, 10am, Court House Gallery, then open daily from 10am to 4pm, Tuesday to Saturday - 30 June to 30 July.
The collections, wearable art, designers, models and curators from past Art Fairs will be celebrated, along with photography and digital presentations filmed on Country during the pandemic.
Dabiyil Bajara (Water Footprints) Exhibition, Friday 8 July 2022, 4.30pm, Tank 4, Tanks Arts Centre
An ambitious installation, featuring a series of six epic-scaled cyanotypes which will be draped from the ceiling, submerging audiences into a deep ocean chasm of ancient Minjerribah stories, plants, and animals. Please note, exhibition opens Saturday 25 June 2022.
Fashion Performance: We are Masters of Country, Friday 8 July 2022, 6.00pm & 8.30pm, Tank 3, Tanks Arts Centre
Stories told through textiles and fashion.
CIAF Presents Aboriginal Comedy Allstars, Friday 8 July 2022, 9.30 pm until late, Tanks Arts Centre
Starring Australia's premier comedians Sean Choolburra, Kevin Kropinyeri, Andy Saunders, and Steph Tisdell.
Music in the Tank, Saturday 9 July 2022, 6pm – 10pm, Tanks Arts Centre
Headliners include Miiesha, who in 2020 was the recipient of New Talent of the Year at the 2020 National Indigenous Music Awards and won the 2020 ARIA Award for Best Soul/R&B release and Pitjantjatjara man, Frank Yamma. Hosted by CIAF 2022 Ambassadors Naomi Wenitong and Aaron Fa'aoso.
Ticketed events go on sale on June 3.
Go to Eventbrite for CIAF Symposium and Opening Night Party.
Go to Ticketlink for CIAF Fashion Performance 'We are Masters of Country', Music in the Tank and the Aboriginal Comedy Allstars.
Trees are our history books and a testament of our resourcefulness.